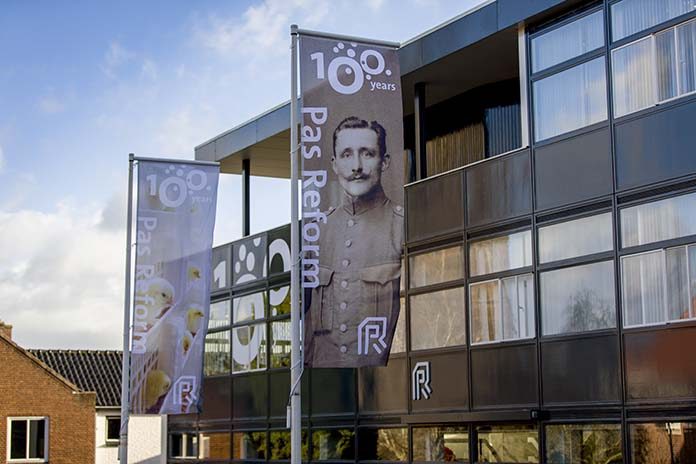 In 2019 Pas Reform celebrates its 100th anniversary. When the company began in 1919, founder Gerrit Pas could not have foreseen that a century later his family business would be a global company, operating in more than 100 countries worldwide.
1900–1950: From broody hen to artificial incubation
Until the beginning of the twentieth century the chicken was simply viewed as a farmyard animal and poultry farming was very much a secondary business. However, the situation changed significantly after 1900. An improved knowledge of genetics, the development of breeding programs and the growing foreign market for egg sales, combined to promote a significant increase in the scale of the sector. The introduction of artificial incubators further facilitated this growth, which in turn opened up the possibilities for specialization.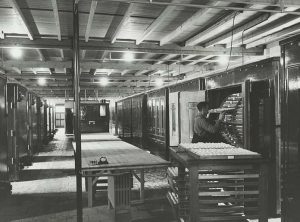 Another crucial element in the poultry farming industry's growth in the early 20th Century was the setting up of many local cooperative poultry associations. Through them, local poultry farmers were able to acquire access to the first artificial incubators, which were provided by the associations for joint use by their members. This prompted Gerrit Pas – a Zeddam-based farmer by profession to import a number of small, 35-egg capacity Glucke-brand incubators from Barmen-Elberfeld in Germany, for resale in The Netherlands. However, the hatching results with these imports were not to Gerrit's satisfaction. In 1918 he decided to develop a new incubator based on his own ideas. With help from his youngest brother, Theo, the Glucke model was hence 'reformed' and this gave the company its original name, 'Reform'.
Gerrit's first creation was the so-called 'flatbed incubator'. This consisted of a wooden cabinet on four legs, with a horizontally placed tray on which the hatching eggs came to lie. To prevent the embryo from sticking to the membranes, the hatching eggs were turned regularly by hand during the incubation process. An oil burner placed outside the cabinet provided the required heat and a water dish attached to this oil burner delivered the required humidity. By adjusting the dish to high or low, the moisture supply in the machine could be regulated as required.
The high demand for day-old chicks that followed the end of the First World War meant that, even using these first flatbed incubators, the industry did not have enough production capacity. As a result, cooperative hatcheries were set up at several locations in central Netherlands, through which the supply of chickens was centralized and scaled up. These made chicks available to members at cost price, which enabled farmers to restore their poultry stock in a short period of time.
During the 1920s it became increasingly common to keep the hens for only one laying period, instead of two or three. In order to meet the need for higher capacity incubators, Gerrit moved on to develop the so-called 'Incubation station', with a capacity of up to 200 hatching eggs. Launched in 1925, the revolutionary new system had a compact design and was made up of several small flatbed compartments – each with its own regulator, thermometer and ventilation device. The station was centrally heated with coal-fired warm-water heating, as most farmers did not yet have electricity. Incubation stations revolutionized the production of day-old chicks – not only in the hatchability, but also in the quality of the chicks. They allowed bulk production with much less labour, resulting in lower production costs.
After Gerrit's death in 1930, his youngest brother Theo joined his sister in law Lena to run the company. The strong growth enjoyed in the 1920s was overshadowed by the worldwide economic crisis in the 1930s, which severely set back poultry-sector development.
Theo started working steadily on the development of a completely new incubation concept, based on his knowledge of electrical engineering and construction techniques. At the end of the 1930s, as the economic crisis passed, the so-called 'Drum incubator' made its debut, with capacities of up to 3,500 hatching eggs. This space- and labour-saving concept consisted of a well-insulated, wooden-built cabinet, in which a large open drum was mounted on a horizontal, centrally mounted axis. In that drum, a large number of egg trays could be pushed. In contrast to its predecessors, the hatching eggs in the drum incubator were incubated in point-down position. This facilitated the turning of all hatching eggs at the same time, by rotating the drum via a simple handle at one end of the central axle. To ensure that homogeneous incubation temperature and humidity could be maintained throughout the machine, the drum incubator operated according to the forced-air mixing principle. The machine was electrically heated and water-filled baskets provided the right humidity.
1950-1960: From post-war domestic market recovery to major international expansion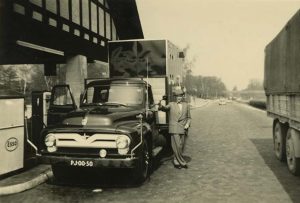 By the beginning of the 1950s, the poultry sector had largely recovered from the most direct consequences of the Second World War. Production of poultry meat and eggs was gradually industrialized, accompanied by economies of scale in production. Thanks to the creation of the European Economic Community and its agriculture policies, the 1950s saw Reform take its first steps to internationalize, first across Europe and then beyond. Sales subsidiaries were established in Germany and Italy, which delivered strong growth in these countries. During the early 1950s, export markets were also developed in France and Switzerland. During this period of international expansion Theo's oldest sons – Gerhard and Henk – joined the family business. Gerhard first started in sales and Henk became involved in R&D.
1960-2000: From multi-stage to automated single-stage incubation
With the ever-increasing size of hatcheries, both the capacity of incubators and labour efficiency had to be increased. It was for these reasons that a newly developed, fully automated, high capacity, single-stage incubation system – consisting of separate setters and hatchers – gradually replaced the drum incubator. Until that time, the incubation industry was based entirely on the multi-stage incubation methodology – where eggs are typically placed into incubators at three-day intervals, resulting in incubation of multi-age embryos. The main difference from those existing incubators was that the single-stage incubation system consisted of separate setting and hatching units, in which eggs of a single age could be incubated on trays on mobile trollies. In addition, this new type of incubator incorporated a whole range of other process and technological advantages. These included automatic control of heating, cooling and humidification, and an electronic temperature-control alarm. Its smaller footprint and the trolley based movement of trays provided simplified, labour-saving working conditions and also made for easier cleaning and maintenance. So, while the world's hatchery sector has seen a massive shift to single-stage incubation in the 21st century, Pas Reform has, in fact, been leading in this area since the 1960s!
Market demand for Reform's single-stage incubators grew substantially, as the poultry industry started to recognize that a short hatch window and uniform, robust chicks are critical to obtaining the best performance. The impact of effective single-stage incubation strategies – expressed in terms of improved hatchability, growth rate and feed conversion ratios – was felt throughout the entire poultry value chain. Before the end of the twentieth century, Reform had successfully launched a series of successor models, including Drive-In, Atlas and Corridor.
At the end of the 1960s 'Reform' changed its name to 'Pas Reform'. In 1974 Theo's youngest son, René, finished his University studies and he assumed responsibility for production. At the same time Theo – who had played a pivotal role in making Reform the company it is today – stepped down as CEO, while continuing as Chairman of the Shareholders Board. Throughout the 1970s, Reform went on to win overseas markets for its single-stage incubation technologies, and a significant new phase of business internationalization began. In 1984 the Ten Cate family took over the Pas Reform family business, which provided the company with new opportunities for business expansion. By the end of the 20th century Pas Reform had established its self as a major player in the global poultry industry, with customers in more than 80 countries. It was perfectly placed to take advantage of the next technological revolution, which was to be based on hatchery process integration, advanced computer control, sustainability and digital connectivity.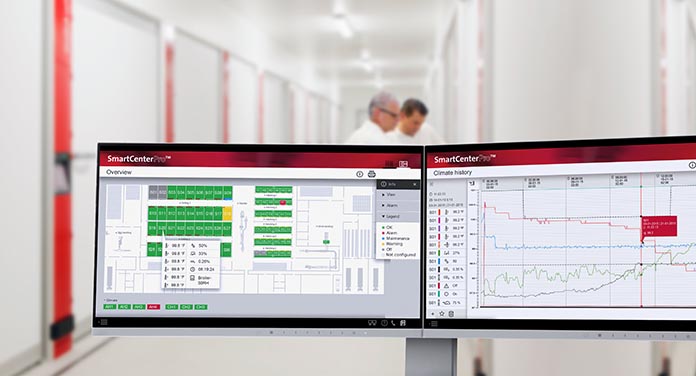 2000-2019: From incubator manufacturer to supplier of integrated hatchery solutions
Since 2001 Pas Reform Academy has been at the heart of the company's business, carrying out research into the influence of the incubation process on chick embryo development. This expertise is used to train and coach hatchery managers and to develop innovative new products and services for the hatchery industry. In 2004 Pas Reform launched its first generation Smart™ incubation technologies, to meet the key challenges of genetic advancement and uniformity. In 2010 second-generation SmartPro™ single-stage incubation technologies were launched and in 2013, Pas Reform introduced SmartCount™ – a new, animal-friendly system for chick counting and quality analysis, which combines high capacity with gentle handling of day-old chicks and improved traceability.
By 2015 increasing numbers of Pas Reform's incubation, climate control and automation systems were being linked using the SmartCenterPro™ hatchery management system. SmartCenterPro™ is a hatchery information system created to deliver precise, consistent process control, analysis and reporting for every level of hatchery operations. The output is a unique cycle report, which contains batch-specific information on traceability, chick uniformity, hatcher climate, hatchery climate and alarms. In 2016 Pas Reform introduced the SmartCare™ programme – to provide a best-in-class service and ensure that the company's hatchery solutions consistently deliver the highest number of best-quality chicks. In 2018 Pas Reform launched SmartStart™, which uses natural, deep-eutectic solvents to retain water inside a semi-moist feed for a practical, simple, post-hatch feeding solution. SmartStart™ comprises two key elements – precision feeding and intelligent lighting, which can be applied individually or together. The system performs well in the warm conditions of the hatcher and enables chicks to eat from the moment of hatching. This promotes the development of robust day-old chicks and reduces the need for antibiotics.
In 2019 Pas Reform may be considered as the world's only single-source provider of integrated hatchery solutions. It is the result of 100 years' experience in the poultry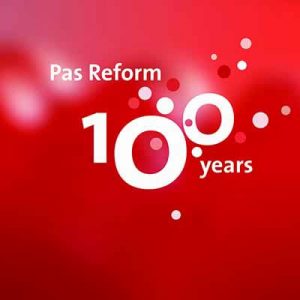 business, with more than 50 years of experience in single-stage incubation technologies. In addition to its operations in The Netherlands, Pas Reform today has a global network of 11 sales and service centres and a team of more than 150 staff – located in Brazil, China, India, Indonesia, Malaysia, Mexico, Russia, Saudi Arabia, South Africa, Thailand and USA. Combined with a large network of 46 experienced sales representatives, Pas Reform can meet the needs of customers across the world.
For the fascinating full story of Pas Reform's past, present and future, visit www.pasreform.com/100