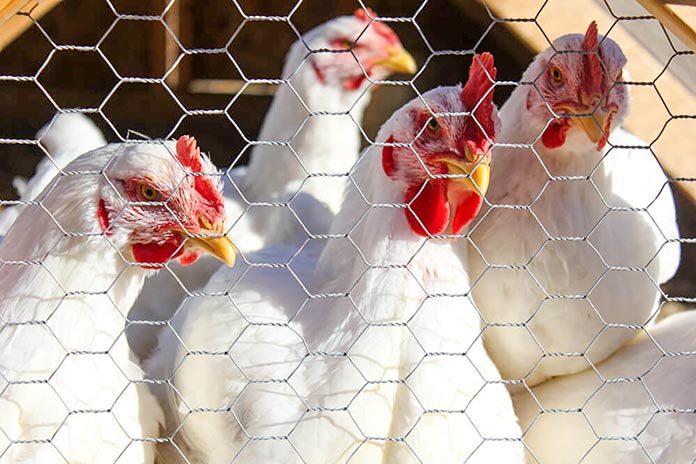 Campylobacter spp. is a leading cause of foodborne diarrhea. The most common source of infection is contaminated food, mainly poultry meat.
The uncontrolled use of veterinary drugs in animal breeding has been suggested as main reason for antimicrobial resistance in human isolates of this foodborne pathogen.
Materials and methods
In this study 136 samples of cloacal swabs from two broiler farms were tested for Campylobacter spp. prevalence, for the first time in Republic of Macedonia. The antimicrobial resistance of all Campylobacter isolates was determined for the following antimicrobial agents: erythromycin, ciprofloxacin, tetracycline, streptomycin, gentamicin and nalidixic acid.
Campylobacter was present in 77.9% of chickens. A total of 106 isolates were recovered, with C. jejuni being the predominant species with prevalence of 52.2%. C. coli showed prevalence of 21.3%. C. lari 3.7% and C. upsaliensis 0.7%.
Antibiotic resistance tests performed by disk diffusion assay indicated that most C. jejuni isolates were resistant to nalidixic acid (70.4%), followed by ciprofloxacin (42.2%) and tetracycline (42.2%). Considerable lower antimicrobial resistance was detected towards erythromycin, streptomycin and gentamicin. Comparable results for antimicrobial resistance were recovered from the C. coli isolates. Highest resistance was detected towards nalidixic acid (72.4%), ciprofloxacin (58.6%) and tetracycline (58.6%). Only a small number of isolates of C. coli showed resistance to streptomycin and erythromycin. No resistance to gentamicin was identified in all C. coli isolates. Multidrug resistance to at least three antibiotics was seen in 8.4% of C. jejuni and 37.7% of C. coli isolates.
Conclusions
Overall, higher antimicrobial resistance was detected to quinolones and tetracyclines and lower resistance towards macrolides and amino glycosides. Observing the results it can be noticed that C. jejuni and C. coli showed low resistance to erythromycin and gentamicin. The results emphasize the higher resistance of C. coli versus C. jejuni to ciprofloxacin, tetracycline, streptomycin and erythromycin.