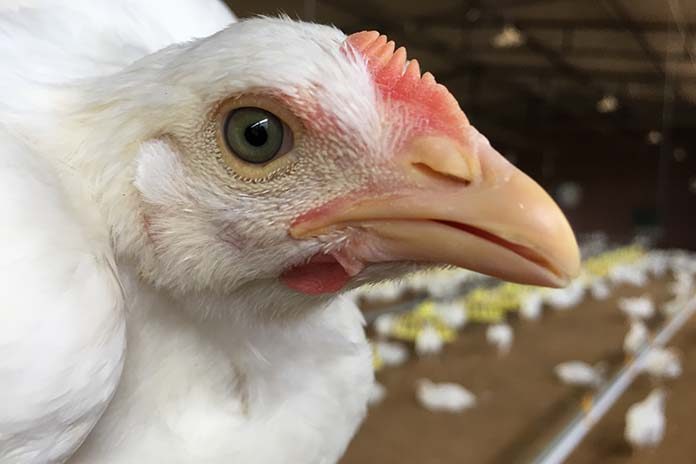 Jan Hoving from Zeewolde (NL) tested this Roxell solution at his rearing farm. For him, the decision to use Natural Beak Smoothing was a simple matter of common sense.
As of 1 September 2018, the practice of performing beak treatments on chickens will be banned in the Netherlands. This painful and stressful procedure is a routinely used solution and aims to prevent feather pecking. However, the ban on beak treatments does nothing to prevent the damage caused by this behavior. Prevention is always better than cure. Roxell provides a great alternative that takes into account both the welfare of the animals and the economic realities of hatcheries and chicken farmers. Natural Beak Smoothing is a new product that can now be purchased from Roxell.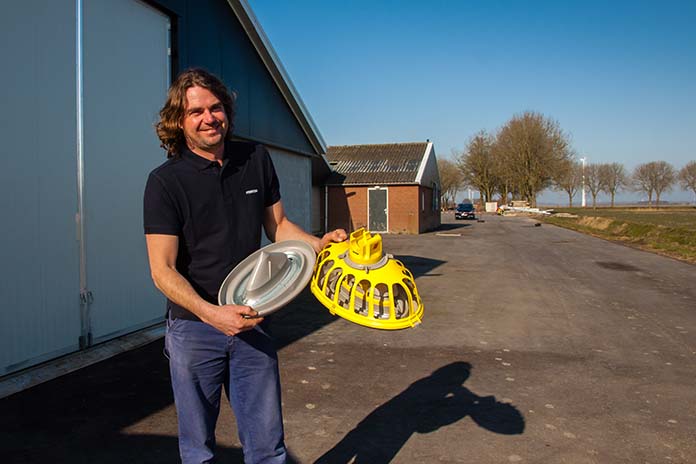 "We have been using Roxell systems at our farm since 1999," says Jan Hoving. "They're high-quality products you can count on. Roxell doesn't just put any old product on the market. A product like Natural Beak Smoothing is a meticulously thought-out solution to a real and current problem."
"We tested Natural Beak Smoothing at my company. Our existing Vitoo feeder pans for the rearing period of broiler breeders were simply fitted with new bottom pans with a rough texture. Each time the chickens eat, their beaks rub against the rough texture. As a result, the beak growth is controlled naturally and the chickens develop well-formed beaks. Chain feeder systems do not offer a replacement for the soon-to-be banned beak treatments. Roxell's pan feeder systems for breeders, on the other hand, do have an answer to this problem. If you want to eliminate painful treatments and feather pecking, the choice is obvious."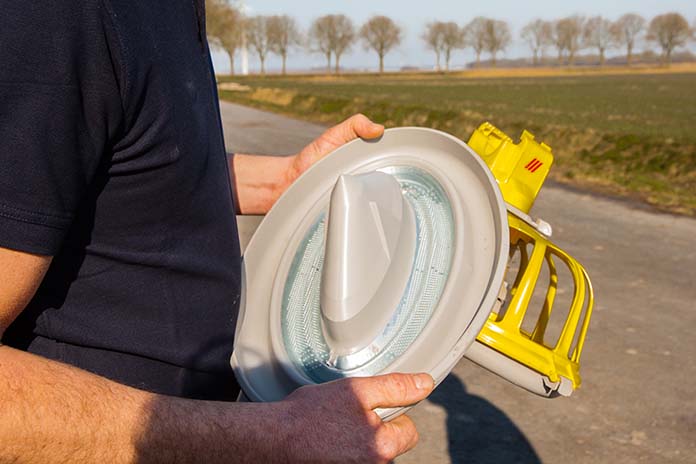 The financial aspects of Natural Beak Smoothing
"While we were testing Natural Beak Smoothing, certain questions began to arise such as: 'How long will the bottom pan last?', 'How long will the rough texture stay sharp?' and 'Are the textured pans easy to clean?' In the course of this testing period, both Roxell and I gained answers to these questions. After 2 years, I have not noticed any reduction in the sharpness of the bottom pans. Roxell even claims that the bottom pans will remain effective for at least 10 years. Natural Beak Smoothing also doesn't require any major investments. It seems to be financially advantageous, even on the long term. And cleaning the textured pan wasn't an issue either."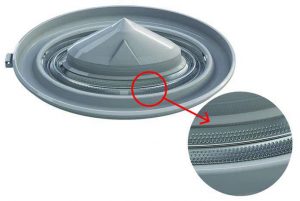 Learning the language of chickens
Jan Hoving set up a farm in 1984 and built his first rearing house 15 years later. When asked how he learned his trade, he replies: "I learned the language of chickens. By learning their language, I mean that I invested in systems that were adapted to the natural behavior of chickens. I also want my systems to be easy to control, so I can, for example, adjust the temperature of the houses and see how the chickens react. I fine-tune certain parameters until the conditions are optimal. I've learned that this precise management is crucial for obtaining good results."
A future with more people
Jan Hoving is an entrepreneur who is always looking to the future. In 2014, he bought a broiler breeder company in Groningen, in the north of the Netherlands. He also has other plans for investment and expansion. However, one of the biggest challenges remains finding people who want to learn the trade and develop the same level of passion that Jan has for the business. Plenty of opportunity, therefore, for people who want to learn the language of chickens.