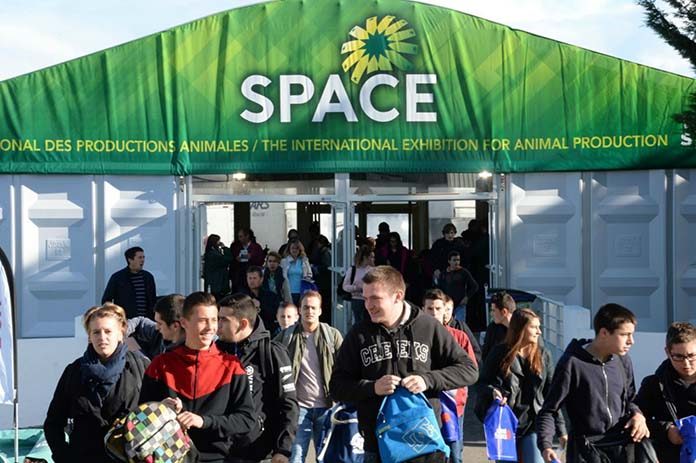 SPACE expo, to be held from September 11 to 14 at the Parc-Expo in Rennes, France, will confirm its status as a leading global expo for the livestock industry.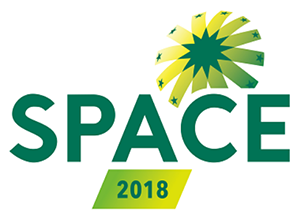 The INNOV'SPACE event will allow exhibitors to promote their new products and services presented for the first time at a French Expo. Again this year, many will be submitting their applications to the multidisciplinary jury, who examine the submissions carefully to ensure that the products benefiting from the INNOV'SPACE label are true innovations on the market.
A showcase of business innovation and expertise for livestock farmers
Innov'Space rewards the sector's latest technological innovations.
47 innovative products, items of equipment and services won this distinction in 2017. They were selected by a panel of independent experts.
83% of exhibitors describe SPACE as an ideal way to get the news out about their innovations.
89% of international visitors discovered techniques, products or equipment that they didn't know about previously.
A crossroads of innovation, dialogue and debate on animal production and related issues.
An essential, trend-setting space for the future
Looking ahead and thinking about tomorrow's big issues for livestock farmers.
Promoting progress in all livestock farming sectors.
Finding new ideas to make livestock farmers' working lives easier.
A space for generating quality discussions
A varied programme with more than 70 talks and symposium.
A genuine job-search platform thanks to APECITA'S job service, which in 2017 featured 37 business, 200 vacancies and 311 meeting.
International B2B meetings: 300 business meetings between exhibitors and international visitors.
SPACE 2017, key figures
SPACE 2017 recorded a high number of exhibitors (1,443), including 498 international attendees from 41 countries. The French exhibition, in its 2017 edition, welcomed 114,653 visitors, including 101,624 French and 14,029 foreign visitors from 128 countries.
The continued large French visitorship and the steady increase in foreign visitors demonstrate the value of SPACE for livestock professionals. 84% of visitors agreed that SPACE helped them advance in their trade. 96% of French visitors stated that SPACE is an ideal place to discover the latest innovations in livestock farming.
For further information:
SPACE
Rue Maurice le Lannou  – CS 54239
35042 Rennes Cedex – FRANCE
Tel. +33 (0)2 23 48 28 80
Fax +33 (0)2 23 48 28 81
Email: info@space.fr
Website: space.fr