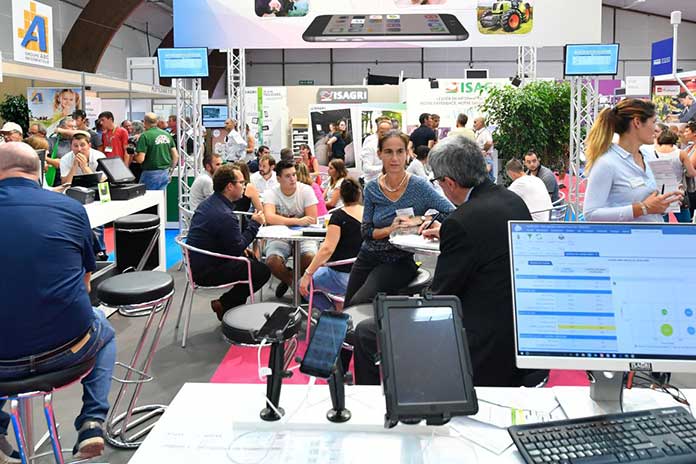 Due to the COVID-19 pandemic and the resulting crisis, SPACE 2020, which was scheduled for 15 to 18 September at the Rennes Exhibition Centre, will not go forward as planned.
As organizers has just stated: "Given the uncertain situation and the state of health emergency that has now been extended for several more months, we believed it was important to take this decision earlier than initially intended. The infection control measures will most likely still be required in September, and it would be nearly impossible to strictly comply with these measures at SPACE, due to the large numbers of people at the Expo. It would be extremely difficult to achieve physical distancing at the stands, in queues, conference areas, restaurants and receptions.
Every year, SPACE brings together more than 1,400 exhibitors, a third of whom are international, and more than 100,000 visitors, including more than 14,000 from 120 different countries. Clearly, our international participants will be unable to attend due to the worldwide travel restrictions which are in place until further notice. The exhibitors, suppliers and partners must plan ahead and make financial commitments several months in advance in order to participate in SPACE. In view of the uncertain situation, we felt it was important to avoid the financial risk to our community.
SPACE is a much-anticipated event for the agricultural sector and makes an important contribution to the farming industry, which is vital for all citizens. Today's focus on all the links in the food supply chain is proof of the importance of agriculture in our economy and the health of our regions.
Our Expo also provides considerable economic benefits for our region. The economic impact calculator of UNIMEV (French meeting industry council) estimates that SPACE generates 91 million euros in local economic activity.
It is therefore in full knowledge of the importance of all these issues and the consequences for our participants and partners, but above all driven by the concern to avoid uncontrollable risks for our participants that we have taken the decision not to go forward with SPACE 2020."
Next year's SPACE will take place from 14 to 17 September 2021, at the Rennes Exhibition Centre.