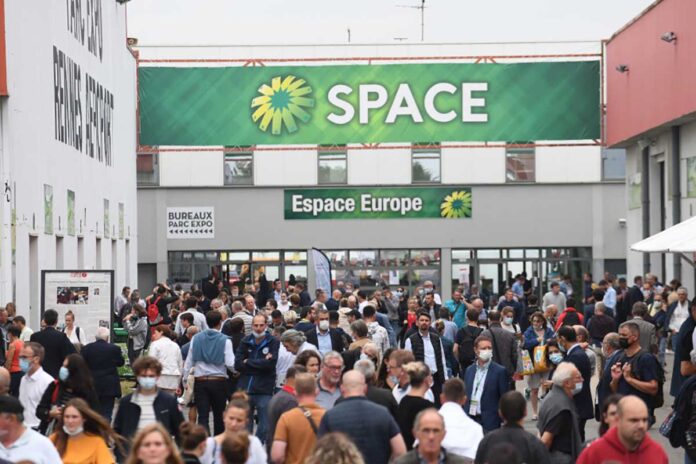 The 35th edition of SPACE, inaugurating its new format, was held from 14 to 16 September, in person, at the Parc-Expo in Rennes, and continued on 17 September in a digital version.
After two years without a physical edition due to the health crisis, this edition was a great success: 1,118 exhibitors, including 323 international exhibitors, welcomed 74,772 visitors, including 4,629 international ones. SPACE is pleased and proud to have given rise to these exchanges, which took place in a very positive atmosphere. All of the livestock farming family were finally able to see each other again at their show and there were many smiles.
This return of SPACE also symbolises the resumption of activity in the events sector, which has been severely impacted by the health crisis. SPACE 2021 was the first and only worldwide trade show this year for all animal sectors. It is a strong sign of encouragement for all event organisers who have to resume their activities in difficult conditions due, in particular, to difficulties in recruiting staff.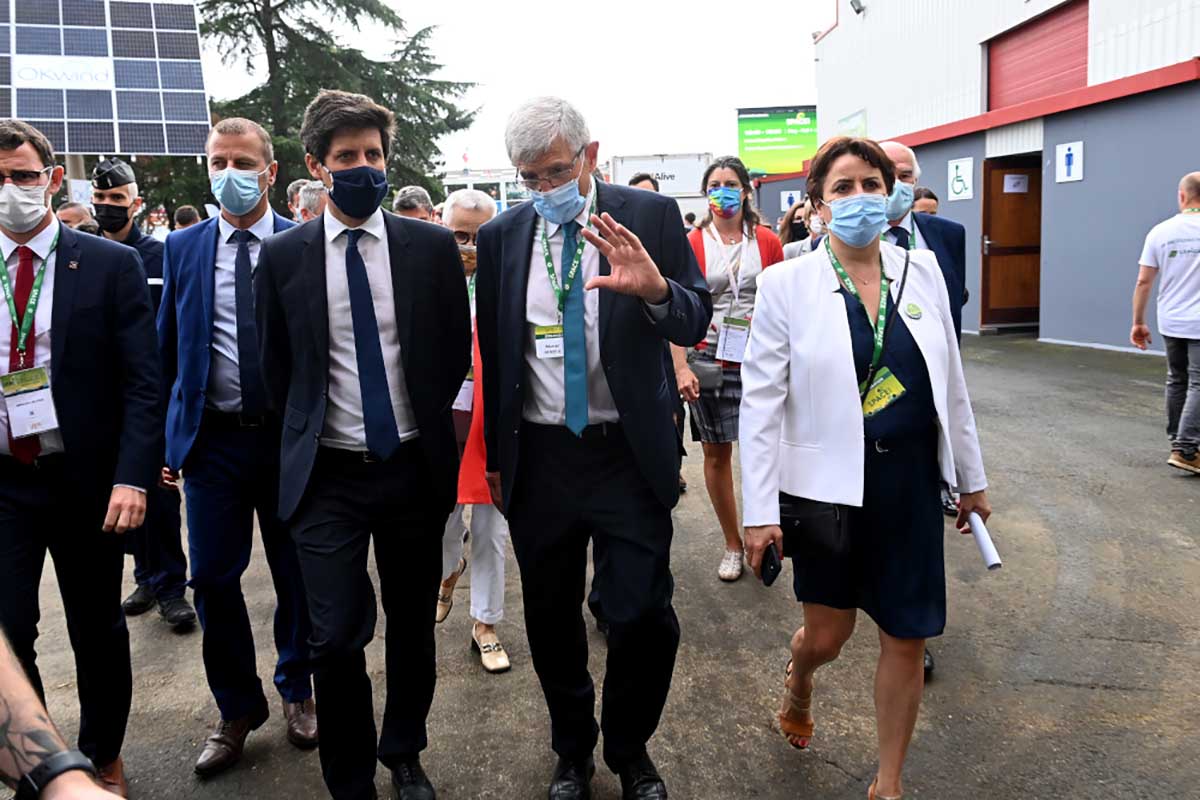 More than ever, SPACE has fulfilled its mission to farmers and exhibitors. Its fundamentals, which describe it as a professional, international and friendly trade show, have been confirmed or even strengthened this year. The multitude of exchanges, the modernity of the presentations and the booths and the many innovations presented illustrated the dynamism and the ability to adapt and listen that guide the development of our livestock farming sectors.
The visit of the Minister of Agriculture, Julien Denormandie, for the inauguration of SPACE, allowed professionals and sector managers to discuss the crucial issues that are relevant. These exchanges were like those that took place between exhibitors and visitors: high-quality, in-depth, and committed to the future of our agriculture in its diversity.
SPACE has been, once again, an exceptional platform for presenting innovations with 35 Innov'SPACE winners, including 5 special mentions. These products, services and equipment have illustrated how these companies are constantly looking for new solutions to offer working tools to farmers that improve their working conditions while ensuring animal welfare.
By placing the theme of Espace for the Future under the sign of welfare shared between farmers and their animals, this 35th edition has allowed professionals to express themselves on this subject, thus bringing more rationality to the discussions. Thanks to this space for demonstrations, testimonials and round tables by sector, the question of welfare has been at the heart of exchanges and discussions. This Espace for the Future, implemented with the expertise of the chambers of agriculture, has made it possible to highlight the constant and daily concern of farmers for the welfare of their animals. It also highlighted the need to always make it known, explain it and share it with citizens, while highlighting the economic aspect of these issues for farmers.
Despite the constraints linked to the health context, the difficulties of travelling and obtaining visas, international visitors were present at this 2021 edition. Several international delegations, in particular from several West African countries, made the trip. The Livestock Farming Ministers from Mali and Senegal, at the head of their delegations, were thus able to explain their needs in terms of training, equipment and genetics, to meet the food needs of their countries and to find suitable solutions for the work of their farmers. This participation, which was unexpected at the time of preparing the show a few months ago, is proof of the importance and role of SPACE as a facilitator of links, but also as a provider of solutions to answer fundamental questions concerning food sovereignty at local, regional, national and global level.
SPACE has been very happy to see you at the Parc-Expo in Rennes and will see you again in 2022, from 13 to 15 September, in person, and on 16 September, digitally.
For further information visit uk.space.fr, on digital.space.fr and SPACE mobile app: app.space.fr. Also visit SPACE's "Podcast Area" on the website and on the app. You will find all the show's live broadcasts on innovation, food sovereignty, generational renewal, etc. On SPACE's digital tools, you can also find some replays taken from the programme of the hundred or so conferences that took place during this 2021 edition.