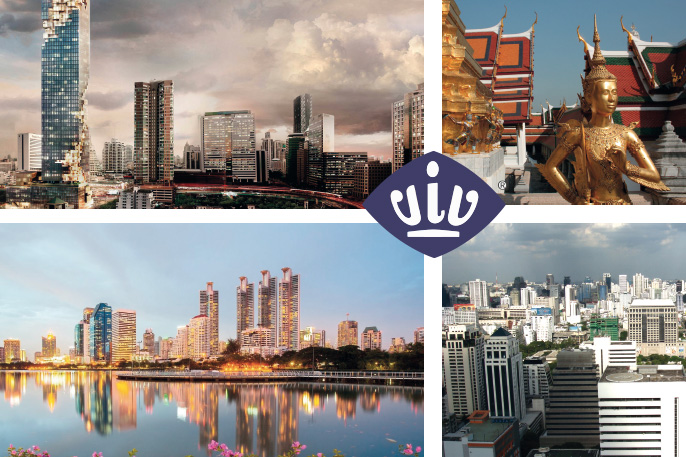 VIV Asia is back and it is fully demonstrating its aim to be better than ever with every new edition. The premier Asian meeting place for professionals working in the world's animal protein industries returns in 2017, when it will be in Bangkok, Thailand, on dates of 15-17 March.
VIV Asia hardly needs an introduction, but the basic details are that this major regional Feed to Food hub event from VIV worldwide is held in Thailand's capital city every two years. On these occasions it welcomes visitors and exhibitors from around the world to join with the region's decision-makers who are engaged in poultry, pork, dairy or aquaculture production and processing.
For its March 2017 edition, VIV Asia returns to its usual home of the Bangkok International Trade and Exhibition Centre or BITEC, putting it within easy commuting distance of the city's main airport and downtown hotels. The big difference this time is that VIV Asia 2017 will occupy a single large space at BITEC, where previously it had been spread over four halls on two levels and even occupied a temporary exhibition zone next to the main building.
Companies featuring their latest innovations and product at VIV Asia:
AB Vista at VIV Asia 2017 – Hall 101, Stand 1451
Animal nutrition technology company AB Vista will showcase its innovative product and services portfolio spanning the monogastric, ruminant and aqua species at VIV Asia in Bangkok, taking place from 15th to 17th March 2017.
Based at booth number 1451 in Hall 101, AB Vista's experts will take visitors through the latest developments in phytase and xylanase use as well as recent advances in near infrared (NIR) spectroscopy.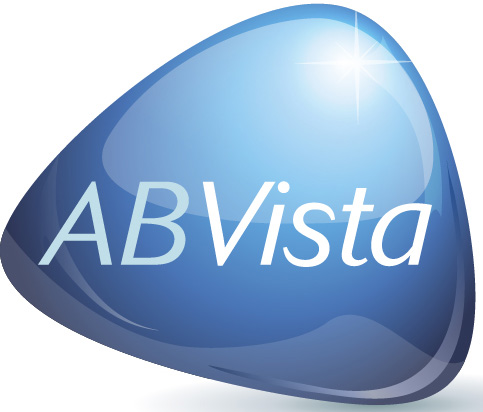 AB Vista is attending VIV Asia following a successful year in the Asia Pacific region in 2016, where the company saw sales over 30% higher than the previous financial year.
Visitors will have the opportunity to attend a technical seminar hosted by AB Vista on 15th March in room 125. The seminar will include presentations from Dr Mike Bedford, AB Vista's R&D director, and Dr Usama Aftab, AB Vista's technical director for Asia Pacific. Dr Bedford will give a talk on 'microbial phytases: the scope and prospect beyond phosphorus whilst Dr Aftab will discuss the 'versatility of a monocomponent xylanase enzyme.'
VIV Asia visitors are welcome to come to the AB Vista stand and try out our virtual reality phytase experience. Visit www.abvista.com for more information, or contact your local AB Vista representative.
AVIAGEN invites customers to product trial at the show – Hall 101, Stand 1451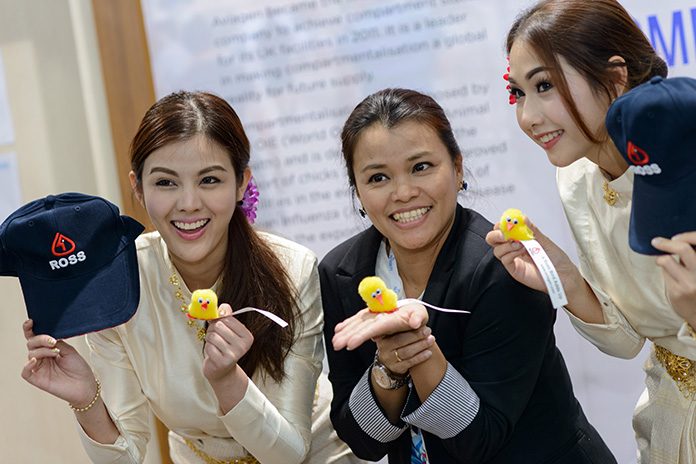 Market leader Aviagen has multiple activities planned for customers during the 2017 VIV Asia trade show in Bangkok on March 15 to 17. As a major exhibitor, Aviagen is in hall 100 at stand location 1900. It will offer 3 separate seminars on Arbor Acres®, Indian River® and Ross® and 2 days with half-day visits to observe and handle birds in a broiler trial at the independent Bangkok Agricultural Research Centre trial facility.
Buses transport customers from BITEC to the facility and return.
"We understand the importance of Asia as the future growth region in the global poultry market. We reach out to customers with a number of activities to attract their attention during VIV Asia," comments Bill Souther, Snr Vice President, Aviagen Asia.
BARBIERI's wide range of products – Hall 098, Stand 3028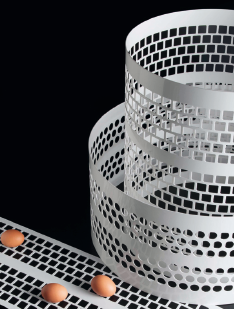 The production of egg conveyor belts, extruded belts and ropes is the final act of a long process that begins with the choice of the best raw materials and continues with the production of high quality yarn.
Barbieri offers its customers a wide range of products:
Egg conveyor belts made of polypropylene, polyester and jute in different colours and measures from 50mm till 360mm.
Extruded perforated polypropylene egg conveyor belt in width from 200mm to 500mm.
Manure belt in different thickness starting from 0,8mm to 3mm and widths starting from 500mm to 2500mm.
Perforated manure belt for dry systems.
Perforated polypropylene floor for broiler cages.
Polypropylene, polyester and polyethylene ropes in various sizes for feeding and drinking systems.
Innovative solutions for central topics in poultry production by BIG DUTCHMAN  – Hall 098, Stand 3036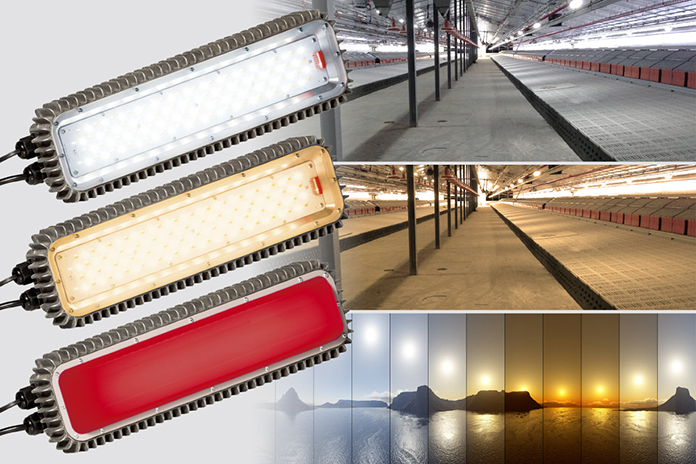 Efficiency and smart farming: Big Dutchman will present a great number of innovative solutions for topics that are of central importance for Asian poultry farmers in hall H098, stand 3036.
In addition to clever LED lighting and efficient concepts for improved poultry house climate, reduced energy consumption and sustainable residue treatment, the main focus on the Big Dutchman stand is smart farming – because better sensors, distributed logic and extensive data analyses improve security, facilitate daily tasks and help increasing farm profits as well as production of nutritious food.
An outstanding example is BigFarmNet. The software controls all connected controllers, devices and sensors. Individual barns can be monitored just as extensively as entire farms, effectively and easily.
COBB-Vantress launching the next generation Cobb male: COBB Mv. – Hall 100, Stand 1938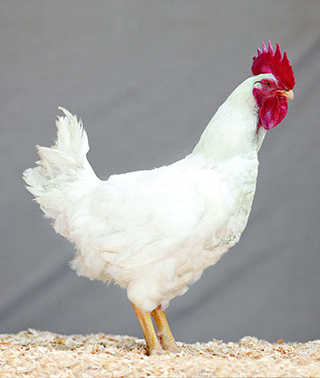 Cobb Mv has shown proven performance in all climates, with significant improvement in broiler feed efficiency. It has the best male fertility in the industry plus increased broiler livability.
With the rising demand for poultry protein in the Asia-Pacific region, Cobb is focusing on the growth of this dynamic region. Cobb's grandparent complex in China began delivering parent flocks in October and with the newly approved great grandparent project in New Zealand, the company will be able to supply grandparent stock to the rest of Asia from New Zealand. Distributors and customers are invited to visit the Cobb stand where the company's World Technical Support Team and Asia Technical Team will be well represented.
CODAF displaying feeding pans at the Bangkok exhibition – Hall 100, Stand 2135

Codaf, the Italian company specialized in producing automatic poultry feeding systems, will be present at the VIV ASIA show with their own stand to consolidate their presence on the international market. The company will display their wide range of products for the benefit of the Asian markets, customers and everybody visiting their stand at the show. The company's traditional range of feeding pans without grill, famous for their high performances and for the minimum labor needed, allow birds to easily reach the feed with a smaller feed waste during all the production cycle.
CORTI Zootecnici to conquer the Asian markets – Hall 098, Stand 2858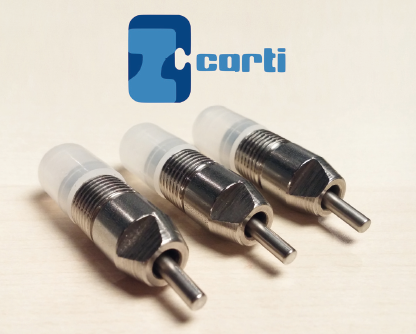 Corti Zootecnici proudly confirms their participation at VIV Asia 2017, an exhibit they have never missed because it offers unique insights and contacts in relation to Asian markets.
Keeping faithful to company's vision of strongly specialized products for every need and client, Corti Zootecnici will be introducing to the rapidly evolving Asian market their new high-end 4004 drinker being available to discuss tailored R&D work towards client-specific needs. Find out more at Corti Zootecnici's stand.
CARFED SA present one more time at VIV ASIA – Hall 98, Stand 3515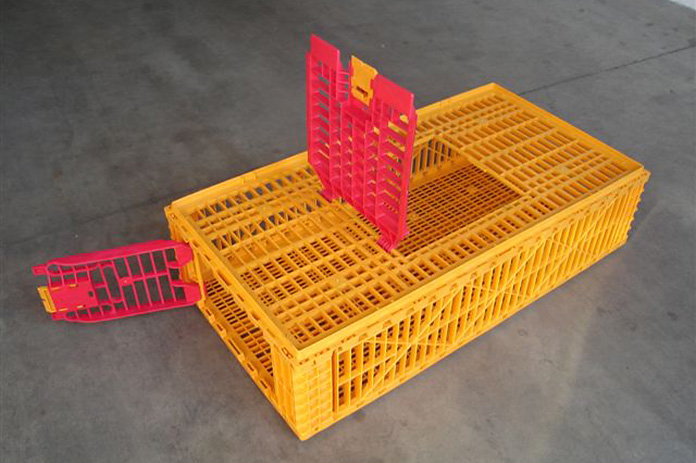 A new crate will be shown by CARFED SA for specific market requirements, which is 108 x 58 x 27 cm. The door is equipped with a lock by a stainless steel spring or available as well with open top. The length of 108 cm, wider than those usually available, allows save 10 % in transport costs and 10 % of manual handling that is quite usual in Asia.
It is worth being present in Bangkok as the Asian markets are quickly growing at a ratio higher than Europe and CARFED SA has a full wide range of collapsible crates and products to be shipped overseas fl at or nested reducing freight charges incidence.
CARFED SA range of products is always improving.
GASOLEC displaying their range of heaters and light systems – Hall 098, Stand 2642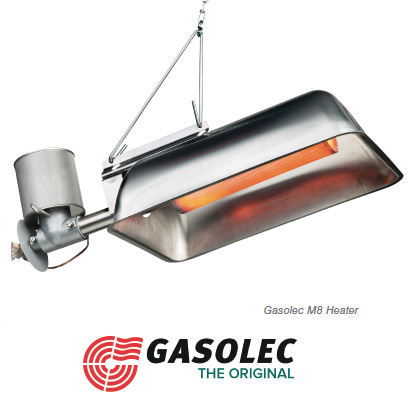 Gasolec, the leading supplier of Energy Efficient Infrared Radiant Gas Heaters and Monochromatic Light Systems for Poultry& Pig Houses will be present at the VIV Asia showcasing models such as the heaters in 3 model ranges:
The G-series of 12.kW
The M-series of 1 – 5kW
The S-series of 0.9 – 3kW
The company will show their latest developments like the M8 & M5 with Double Security. As far as lighting is concerned, Gasolec will present the monochromatic Gasolec Orion Light Program and the new Orion-LED 14W Light Program.
At Gasolec, they invite all readers to visit their stand to discuss and plan how to work together.
FACCO: A product only becomes an effective solution when all components exist in perfect harmony –  Hall 098, Stand 3050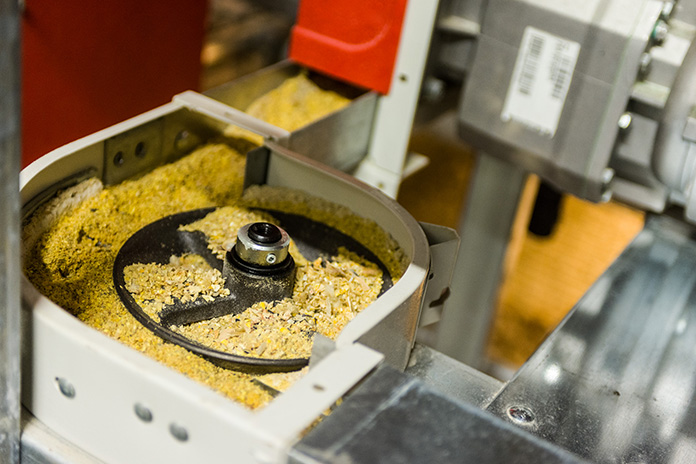 This year Facco will participate to VIV Asia exposing innovative technologies and prototypes that have been developed thanks to their multidisciplinary engineering team composed by highly qualified engineers, designers, planners, consultants, managers and in-house veterinary specialists with multidisciplinary backgrounds worldwide in poultry farming supporting poultry livestock and the poultry processing industry. At Facco, they study client's application and propose an optimized and cost-effective solution.
They design and manufacture engineering customized-turnkey technology solutions for the production of eggs and meat with the best high quality performance and high standards of health and hygiene, which can be adapted to all climatic conditions on all continents.
Facco's success is built on more than 60 years of innovation and commitment to the poultry equipment. Visit Facco at VIV Asia Bangkok 2017 H098 Stand 3050: 100 square meters of innovative poultry systems presented by their staff.
EUROSILOS SIRP welcomes visitors at their stand – Hall 098, Stand 2951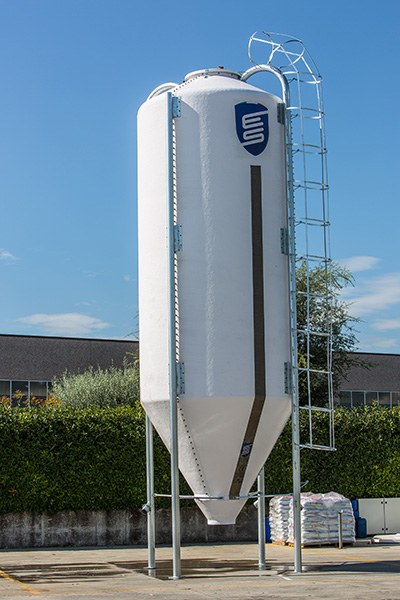 The company Eurosilos SIRP dates back to the early seventies; they manufacture modular fiberglass silos for livestock farms, which comply with the static international regulations and are awarded of quality certifications. They also provide innovative and tailor-made transport solutions for filling and discharging their fiberglass silos, such as tubular conveyors; flexible augers and bulk feed wagons. Eurosilos Sirp storage installations match the requirements of poultry, swine, dairy and grain industries.
The company will again exhibit in VIV ASIA and their booth location is Hall 98.2951. Eurosilos Sirp is proud and eager to welcome all visitors, while their extensive experience will be shared to come up to any needs one may have about their product range.
GIORDANO Poultry Plast leader in the plastic moulding for the poultry industry – Hall 098, Stand 2854
Giordano Poultry Plast, leader in the molding of plastic material for poultry, as feeders, drinkers, slats, egg trays, will be present at the prestigious exhibition VIV Asia 2017 in Bangkok at the stand n 2854/H098.
The company will feature the new line of automatic drinking system and feeding system for turkeys and the last one TWIST feeder for broiler. Created in 1962, Avicolplastica was a small-scale handicraft company specialized in poultry equipment, such as feeders, drinkers, slats, egg trays, and above all producing the first cages for the poultry transport on truck. A revolution in the agricultural world of that time, using wood, iron and cardboard, which were replaced by plastic, a lighter, cheaper and more hygienic material, benefitting the poultry sector, from the breeding to the transport.
The 1974 signed the opening of Giordano Poultry Plast that now counts 80 employees in Caraglio, where it is located, and subsidiaries with production plants in Mexico, Egypt and Malaysia; it is run by the founder Mr Osvaldo Giordano together with his cousin Sebastian of the old Avicolplastica and his sons Oscar and Enrico. Giordano Poultry Plast produces over 150.000 plastic cages each year and exports 95% of the production in 65 countries on 5 continents. For more information: info@poultryplast.com
H&N International with a new stand at VIV Asia 2017 – Hall 100, Stand 2115

H&N sole business is the breeding of superior brown, white and tinted egg layers. Each strain is bred to meet exacting market conditions throughout the world. H&N continually tries to anticipate the changing requirements of the world market and gear their efforts to the goal of satisfying those needs with products that will be industry leaders. The platform of VIV Asia 2017 will give the company the great opportunity to further pursue this goal and to welcome all customers from Asia and all over the world at their new designed booth. Please come and visit H&N stand to get to know a part of their qualified technical staff in the fields of poultry health, nutrition, hatchery and breeder management.
HENDRIX Genetics welcomes visitors and customers at the fair – Hall 100, Stand 2014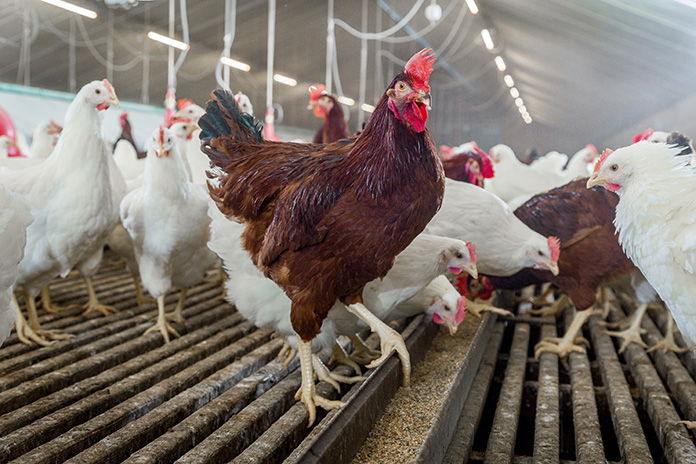 Hendrix Genetics, a multi-species breeding company concentrating on turkeys, layers, pigs, aquaculture and traditional poultry will be present at the VIV Asia show. Representatives from their poultry and swine businesses will be on hand to discuss market trends, ongoing industry investments, and the supply of quality genetics throughout the value chain. At VIV Asia, the new One Hendrix Genetics will be exhibited with an updated look and feel that demonstrates the combined strength of all genetic brands.
The company will also introduce the enhanced design with all poultry and swine brands: Hybrid, Hypor, Babcock, Bovans, Dekalb, ISA, Hisex, and Shaver. With the growth of many commercial operations, the increase of egg consumption, and advancement in technology and management practises, the Asian poultry and swine market continues to be an important area of opportunity. Members of Hendrix Genetic global team, including sales and technical service representatives, veterinarians, and senior management will be waiting to greet local and international guests as the company is committed to being accessible to its clients as well as new industry members entering the field. Hendrix Genetics strives to create value for the animal protein value chain through constant innovation, collaboration, and continued focus on sustainability. To find out more about all company's genetics brands, please visit:
Turkeys: www.hybridturkeys.com
Swine: www.hypor.com
Layers: www.isa-poultry.com, www.hisex.com, www.dekalbpoultry.com, www.shaver-poultry.com, www.bovans.com, www.babcockpoultry.com
HUBBARD, your choice, our commitment – Hall 100, Stand 1912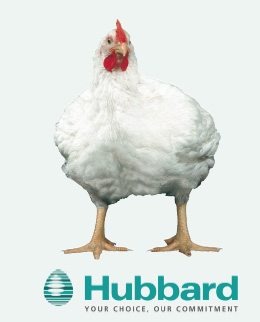 At VIV Asia 2017 all visitors will find Hubbard's Conventional Range with good egg production, feed efficiency and total meat output that offers the best answers to the conventional poultry industry on breeder and broiler level.
The Hubbard Premium Range covers the needs for the high-end quality chicken meat markets and is not only a very good response to the local specialty markets but also to increased consumers' demand for improved animal welfare standards and a reduction in use of antibiotics.
For information: contact.asia@hubbardbreeders.com
HY-LINE's products, a great opportunity for the Southeast Asia – Hall 100, Stand 2050
Hy-Line Brown, the world's profit-leading brown egg layer offers layer farmers in Southeast Asia a greater opportunity to make more profit. Hy-Line has achieved increased market share in the region due to prolific egg numbers, feed efficiency, exceptional livability and superior egg color and quality. The Hy-Line Brown leads the way in a region that accounts for more than 63% of the world's egg production.
With the Hy-Line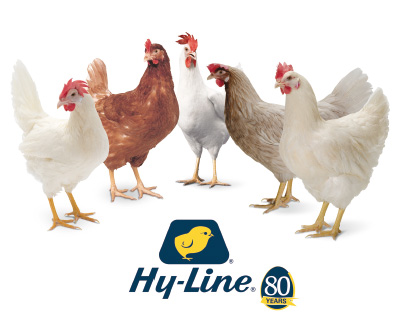 Brown, W-36, W-80, Silver Brown and Sonia, Hy-Line delivers a bird for every market – every climate, every housing system, every country. No other layer genetics company can match Hy-Line's longevity. Founded in 1936, Hy-Line International is the world's oldest and largest poultry genetics company and was the first poultry breeding company to apply the principles of hybridisation to commercial layer breeding.
Hy-Line International continues to be a pioneer as the first company with its own in-house molecular genetics team leading the industry in application of DNA-based technology to its superior breeding and genetics program.
Hy-Line produces and sells brown and white egg breeding stock to more than 120 countries worldwide and is the largest selling layer around the world. Hy-Line layers are known for their strong egg production, superior livability and feed conversion as well as outstanding shell strength and interior quality. Visit Hy-Line online at www.hyline.com or at VIV Asia 2017, Bangkok, Thailand in Hall 100, Stand 2050, to receive the latest management guides.
IMPEX shows innovations at the fair – Hall 099, Stand 2631
Impex Barneveld BV is a leading supplier of drinking systems and accessories for poultry and pig farming. At VIV Asia they will display their latest innovation: the I-Flush total hygiene solution. This automatic flushing solution is able to automatically flush all drinking lines in poultry houses. For further information about this innovative system, visitors can drop by Impex stand, where their staff is looking forward to meeting all customers and guests there.
INTRACARE makes testing of water quality easy and precise in a split second – Hall 104, Stand 210

From experience Intracare knows that a lot of water lines and their water quality are said to meet the standards of good water quality but in fact this is not the case in a lot of livestock farms. European research shows that 35% of the live stocking farms provide water that does not have an adequate water quality for animal consumption. Intracare has designed a high tech quick scan kit, which can determine the water quality on microbial levels in a matter of seconds.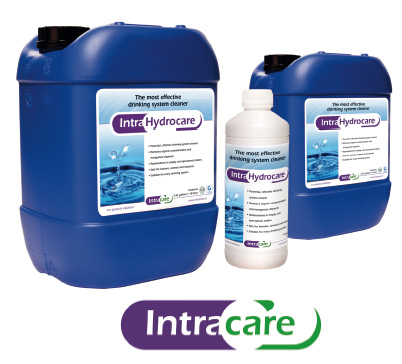 The Intracare Quick Scan
The purpose of the Intraclean Quick scan kit is to make the regularly supervising of the water quality easy for the livestock holders.
The Quick Scan can determine, quick and precisely, how contaminated the water by means of the level of ATP. The higher the ATP level is, the more the bacteria, fungi and viruses present in the water.
When the Quick scan has finished measuring, it shows the value in Relative Light Units (also named RLU).
There are maximum RLU values set, so when the results are given the farmer can immediately check whether one's water quality is up to standards. When the RLU values exceed it is possible to intervene very quickly with Intracare's advice.
Intra Hydrocare
When RLU values exceed, Intra Hydrocare is the perfect product to clean and disinfect the drinking lines. Intra Hydrocare is usable when the houses are empty as well as when the animals are present. Intra Hydrocare has received full biocide registration from the CTGB (PT 02, 03, 04 and 05). Herewith the company assured that Intra Hydrocare is a product that is extremely effective and 100% safe for animals, equipment and human. Discover the benefits of the Quick Scan kit by visiting Intracare booth at VIV Asia.
More information: avdvondervoort@intracare.nl
LOHMANN TIERZUCHT – Newly designed booth at the show – Hall 100, Stand 2030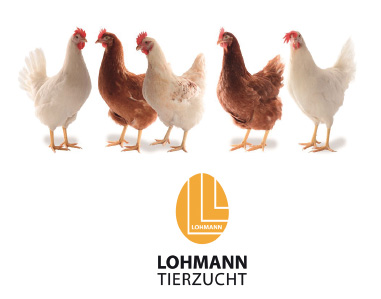 The right hen for every management – the right egg for every market. With this claim, LOHMANN TIERZUCHT has achieved excellent breeding results and has become the global leader in the production of parent stocks and laying hens in the last five decades.
In order to underline this globally leading position, LOHMANN TIERZUCHT GmbH will be exhibiting at this year's VIV Asia in Bangkok where it will unveil its newly designed booth for the first time in Asia.
Please come and visit the company at hall 100 booth no. 2030 to convince yourself of the company's philosophy: breeding for success… together. At Lohmann Tierzucht, they are looking forward to welcoming all visitors and customers.
MAREL Poultry: cutting edge showcase at VIV Asia – Hall 098, Stand 3441

At VIV Asia, Marel Poultry will present a unique live cut-up and deboning demonstration, reproducing manually the cuts and maneuvers of their equipment.
By manually mimicking the mechanical movements, Marel Poultry in-house cutting expert will show how their skilful cut up and deboning systems go about.
The Stork inline Thigh Fillet System shows their automation expertise in retail quality thigh deboning. AMF-i breast cap filleting features added intelligence, as modules adjust automatically to the measured product size. The Second Joint Wing Cutter HY respects the traditional cut of the center wing piece.
At the company stand H098.3441 visitors can find out how Marel Poultry's innovative solutions can support their poultry processing.
MEYN: displaying solutions for the SE Asian market – Hall 098, Stand 3461

Across S.E. Asia, poultry processors are automating to reduce the cost of labor.
Visitors to VIV Asia will discover that Meyn has solutions for all stages of the processing line, from stunning and evisceration through to cut-up and then the precise and specialized deboning of different chicken parts, among which the newest innovation: Rapid breast deboner M 4.0 for up to 4000 bph, the Plug & Play version of the renowned Rapid Plus which processes up to 6000 bph. Also presented will be deboning solutions for whole legs and thighs as well as the newest cut-up technology. All visitors to VIV Asia are invited to find out more about Meyn products for the S.E. Asian market at: Hall 098, Stand 3461.
OMAZ featuring their products and innovations at the Bangkok show – Hall 098, Stand 2979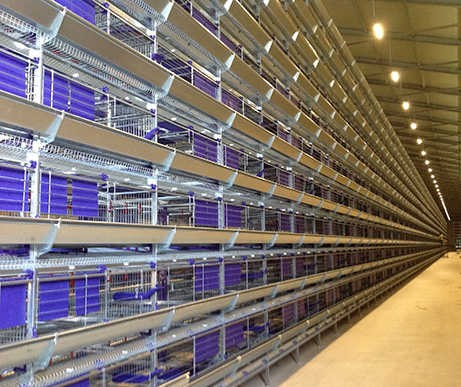 Omaz, an Italian company specialized in aviary solutions and cage systems for pullets, commercial layers and broilers, will be at VIV Asia 2017, in Bangkok.
During this exhibition the company will show its new SPACE INTERNATIONAL: an innovative system without using plastic elements for a better quality cage of long-lasting life.
OMAZ is focusing on the Asian market and that is why VIV Asia becomes crucial to develop new opportunities in this area with huge potential. Recently Omaz has opened a new office in Qingdao, in China. OMAZ is looking forward to meeting all the visitors at their booth.
PAS REFORM, Integration. Connectivity. Service – Are you ready for the future? – Hall 100, Stand 2000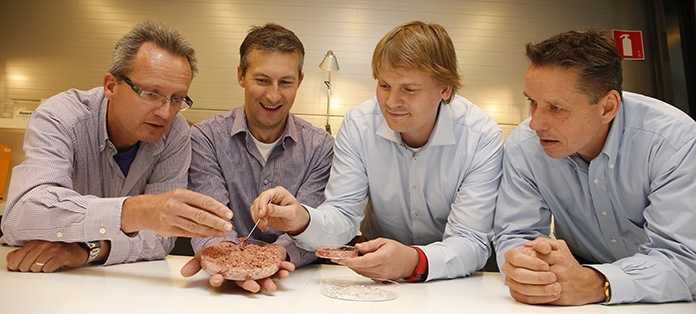 There is a great expectation for VIV Asia 2017, as the poultry sector continues to demonstrate strong resilience and sustained growth worldwide. To meet that growing demand, highly complex, large-scale hatcheries rely increasingly on integrated processes and controls, for the highest levels of efficiency and cost-effectiveness and ultimately, the greatest numbers of best quality chicks. With a focus on our customers' futures SmartPro™ incubation is now combined with advanced climate control and a complete range of hatchery automation systems. All are connected with SmartCenterPro™ for unrivalled access to data throughout the hatchery. And with the introduction of SmartCare™ – a new 360° approach to service and support – Pas Reform is now the world's only single-source supplier of fully integrated hatchery solutions.
International expansion remains central to their strategy for growth. Their partnership with NatureForm goes from strength to strength, delivering exciting new projects across the USA – and inspiring the introduction of SmartPro™ NF, a new addition to the SmartPro™ range of incubators that means the company can now accommodate any tray size.
VIV Asia 2017 is also the launch pad for an innovative new feed that is being greeted as a 'game-changer' for the poultry industry. Find out how nature has inspired collaboration between Pas Reform, biotech start-up In Ovo and premix specialist Twilmij, to deliver SmartStart™, a brand new post-hatch feeding solution. The company will be demonstrating fully integrated hatchery solutions and they are looking forward to a dynamic and eventful VIV Asia, where with the warmest of welcomes, they hope you can join them during your visit to Bangkok.
PETERSIME – Hall 100, Stand 1924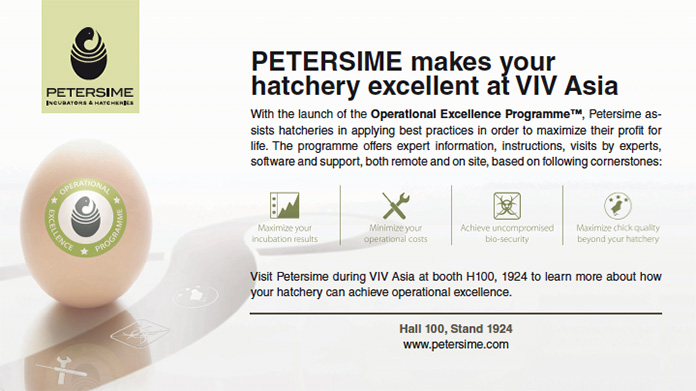 ROXELL introduces the Natural Beak Smoothing concept in the Asian markets – Hall 098, Stand 2756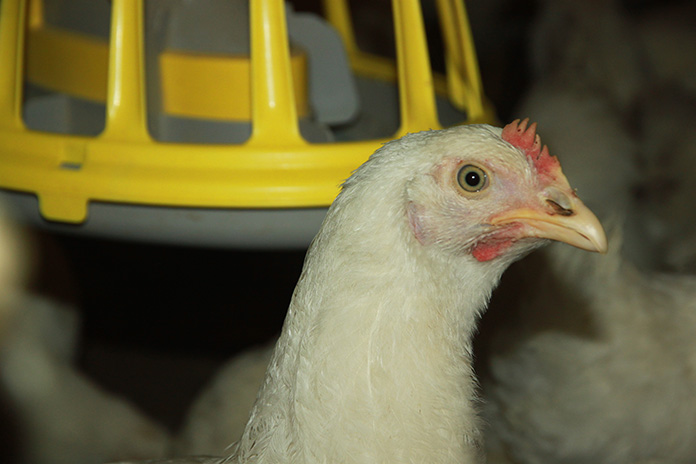 The welfare of birds increasingly gains importance in the poultry industry, resulting in banning cosmetic treatments. In order to meet the market demands and animal welfare regulations, Roxell developed a high quality and durable feeding system for broiler breeders.
The beak growth of broiler breeders will be controlled continuously while they are fed. This solution guarantees performance and feed saving, compliance with the animal welfare regulations and avoids stress.
Curious about the Roxell solutions? Visit the Roxell's stand.
SKA, ready to show their products to Asia, Pacific and Middle East countries – Hall 099, Stand 2324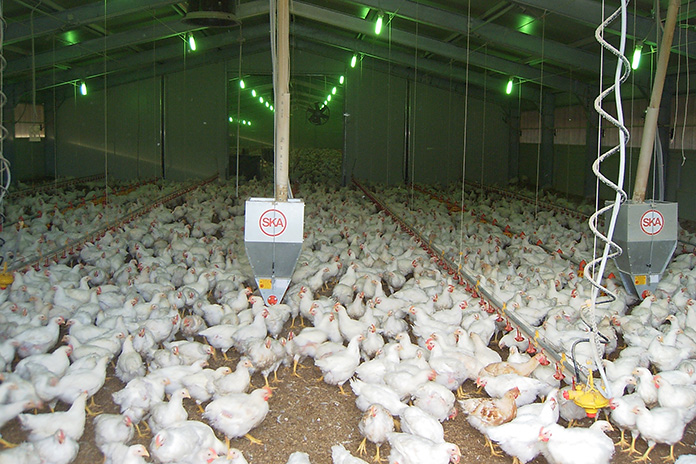 SKA expects visitors from Asia and Pacific and Middle East countries being ready to show their production for broilers and breeders and answering to all questions about:
AVIO nest the automatic galvanised nest, which is made of steel, resistant to chemical agents and bacteria, ensuring the highest level of biosecurity, increasing hygiene during the cleaning period.
It provides a 50% saving in labor and a quiet, natural environment for the birds, maximizing eggs production.
LEO pan feeding systems, which minimize feed waste, require less labor and help to maintain excellent hygienic conditions for the birds.
LEO is different because it has been designed and constructed to meet specific objectives: feeding day old chicks; encouraging chicks to feed from outside the pan; reducing feed waste by older birds, and converting the chick feed pans to grower feeders with one single movement for the whole line.
Thanks to the formation of a plentiful cone of feed and a pan with a height of 6,3 cm or 7,5 cm day-old chicks can feed without difficulty. It teaches the chicks to remain outside the pan, thanks to the feed retaining arches, which, from day 3 onwards, prevent the chicks from getting into the pan.
The feed level can be easily changed using the regulator ring, which offers 5 setting options.
LEO allows farmers to convert the whole line with one movement. The special SKA patented system allows the situation to be changed from a plentiful supply of feed for young chicks to controlled feeding for the remainder of the growing period by using a lifting winch. At the end of the flock cycle, a one-handed movement of the unhooking straps returns the feed pan ready for chick feeding again.
High performance and continuous investments at Bábolna TETRA – Hall 100, Stand 1954

Bábolna TETRA layer breeding is increasing the number of its clients all across the globe. Thanks to the continuous investments in R&D, the performance of TETRA hybrids and breeding flocks is constantly improving. Beside superior brown and white egg layers for various systems, such as TETRA-SL LL or TETRA L SUPERB and dual-purpose products (TETRA-H, Super Harco or HB Color), the company offers an effective technical support for their valued partners. To learn more about TETRA please visit the company at VIV Asia 2016 in the breeding and hatching sector.
SPECHT Ten Elsen GmbH & Co. KG worldwide famous – Hall 099, Stand 2330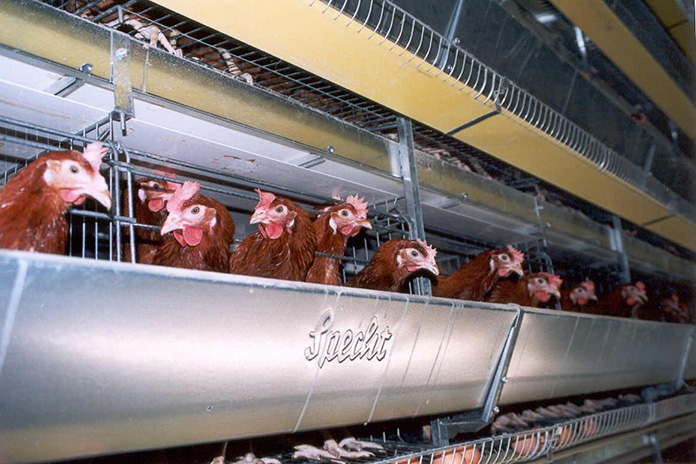 Specht Ten Elsen GmbH & Co. KG is a manufacturer and seller of animal husbandry materials and international market leader for poultry cage systems for layers, pullets, breeders and broiler.
Today the company offers not only high quality cage systems for all kind of birds, but also alternative hightech poultry systems, including very modern feeding and ventilation equipment.
During the exhibition "VIV Asia 2017" in Bangkok visit their booth where the company will show following "Specht" equipment: rearing cages, breeder cages for artificial insemination with separate cock cages and broiler cages.
Specht agent in Thailand is:
DD9 Agrobusiness Limited Partnership,
Tlf.: +66 81 170 90 95
33/1 M004 4 T. Bangteened
Email: dd9agb@hotmail.com
A.Muang Chachaoengsao
24000 – Thailand
TEXHA featuring poultry equipment and best support service – Hall 98, Stand 2914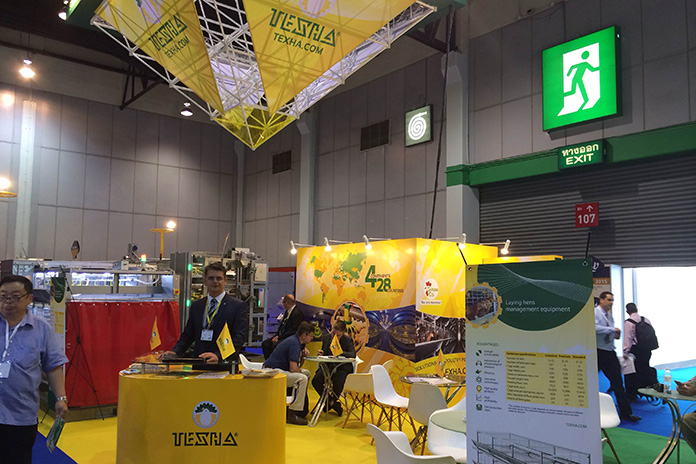 The TEXHA Company has become a permanent participant of VIV Asia exhibition and will not miss this event. Global poultry industry trends show a significant industry development of the Asian region, and TEXHA will definitely use the opportunity to present its products to this market. At this year exhibition the Company will feature cage equipment for laying hens and pullets rearing, as well as for broiler chickens growing. Visitors will be able to see feeding systems, drinking systems, manure removal, lighting, egg collection and unloading of the birds, which are used with equipment.
At any point of the world TEXHA ensures full support of projects implemented by the company. Supplying equipment for all areas of the poultry, TEXHA provides the entire necessary services package: professional equipment installation, service throughout the life of the operation and technological support, which includes advices and personal presence of company's specialists-technologists at the poultry farm in the customers' required time. TEXHA Company managers will be happy to meet visitors and customers at their booth to share their knowledge and achievements in the poultry equipment industry.
TPI-Polytechniek and its brand new products at the show – Hall 098, Stand 3064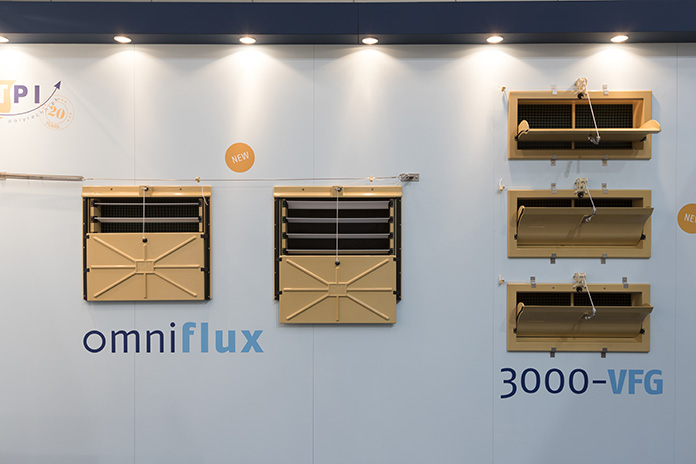 Also this year TPI-Polytechniek will participate to VIV Asia, excited to show their new developed products; the Omniflux and new 3000-VFG-C. The Omniflux is a complete new inlet in the company program. Now it is possible to control the air direction, independent to the ventilation capacity. Secondly the company introduced the new version of the 3000-VFG-C. For this very popular inlet there was still chance to improve without compromising on its outstanding quality and functionality. The team of TPI-Polytechniek invites everybody to visit their booth at VIV Asia H098.3064, very eager to welcome all visitors and customers and explain everything about their product program and business.
VALLI's systems – Hall 098, Stand 2850 and 2826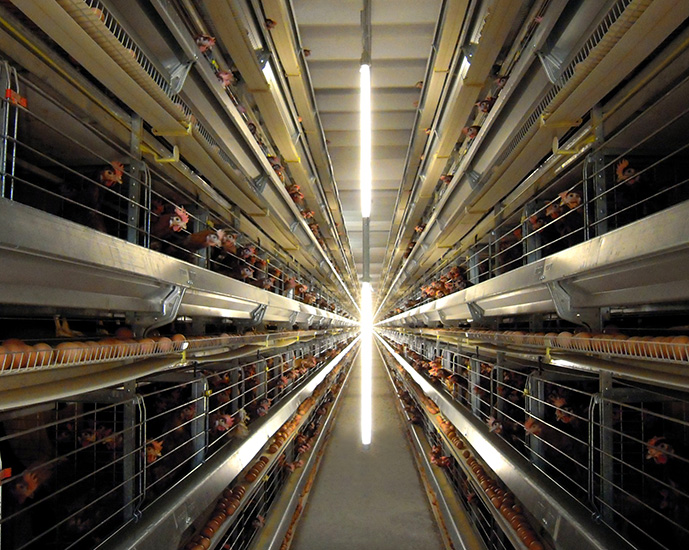 VALLI provides a wide range of products for laying birds from "A" frame cages for tropical climate countries, to manure belted systems with/without manure drying; Enrichable, Enriched multitier and Aviary systems to match the requirements of EEC welfare regulations.
VALLI also supplies rearing in standard and aviary configuration, parent stock and broiler cages. CARE, DURABILITY, FLEXIBILITY, RELIABILITY and SERVICE are five concepts that deeply reflect VALLI's approach.
Valli is pleased to invite visitors and customers to the Bangkok International Trade & Exhibition CenteR Bangkok, Thailand, from the 15thth to the 17thth of March 2017.
VDL Agrotech, world-wide turnkey projects – Hall 098, Stand 2770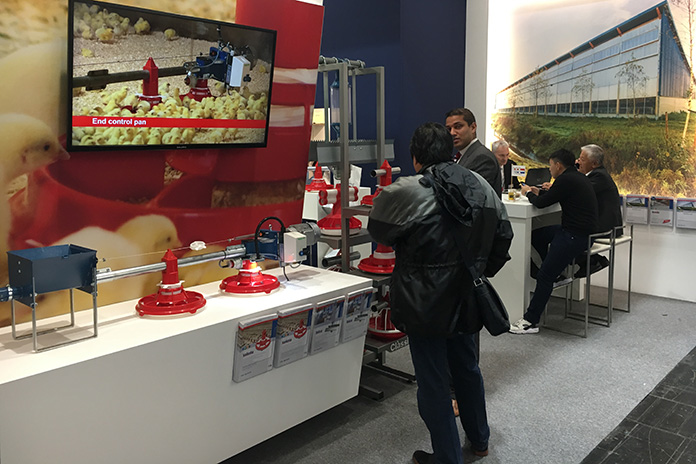 Since 1953 VDL Agrotech has been active in the livestock industry and has developed and produced high quality equipment. The VDL Agrotech sales team welcomes everybody visiting them at booth H098.2770 at the VIV Asia show. The company is specialized in world-wide turnkey projects for broilers, breeders, pigs and manure drying technology. They would like to share their experience and ideas with visitors and combine them with any local demands and wishes. At VIV Asia visitors can see the new breeder house concept with a chainovation feeding system for females, matrix male feeding system and VDL EggXcellent laying nests. The design gives an up to 30% higher efficiency from the available floor space. Other new products displayed at the show are: Valenta drive unit with integrated LED light and the new Pouldry Touch controller.
Proven solutions by VENCOMATIC Group – Hall 099, Stand 2550
At VIV Asia Vencomatic Group demonstrates a combination of their proven solutions and presents several of its latest product innovations. On their booth visitors will come across the following products:
Grando Nest: The journey of an egg starts in a Vencomatic nest. The laying nest is at the heart of many Vencomatic systems and is based on Vencomatic innovations, such as the Vencomat, the tipping floor and the egg belt.
Vencobelt: Eggs are gently transported from different nest rows or houses to a central on-farm location with the Vencobelt. Its smart and compact design makes the Vencobelt flexible in its application, allowing a 90° corner on a single square meter.
Ovograder: The Ovograder is an accurate and user-friendly inline grading machine for both hatching and table eggs. The grading of eggs results in more uniform hatching eggs, and thus in egg value. Through its compact design it easily fits between the egg collection belt and a packer.
Ovoset Pro: This is a packer for breeder farm and hatchery intake operations. It offers the perfect solution for accurate and gentle setting of hatching eggs directly onto setter trays with a capacity of 30,000 eggs per hour (setter tray type depending).
Ovologic: The Company offers an integral packaging solution for optimum protection and transportation of eggs from farm to the grading or packing station or processing industry.
Bolegg Gallery: The Bolegg Gallery is an aviary system for commercial layers that combines user friendliness with a clever and economic design. While birds can follow their natural behaviour resulting in optimal laying performance, it allows farmers to collect eggs in an efficient way, preserving the quality after lay.
Clima+ unit: The Clima+ unit allows poultry operators to fully control the climate in their poultry house in all weather conditions with an optimal energy use.
Vencomatic Group is known for its innovative and sustainable systems for the poultry industry. Their poultry professionals happily share their knowledge and welcome visitors and customers at the company's booth.
VOSTERMANS Ventilation: your specialist in air – Hall 099, Stand 2350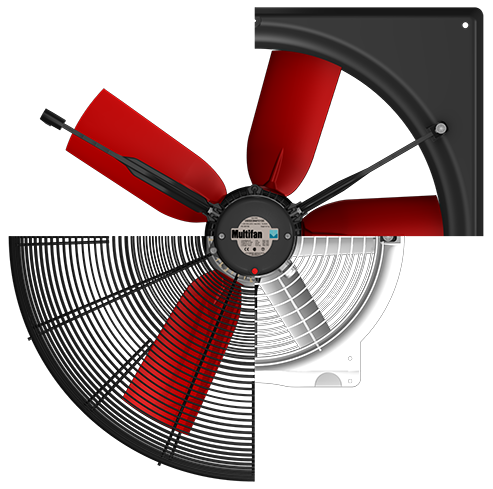 At the VIV Asia 2017 Vostermans Ventilation is presenting new extensions in their well-known premium brand lines Multifan and EMI. Suitable for both new projects and renovations, fans are available with different options to guarantee maximal flexibility for different environments and locations. Thanks to the material and technology design knowledge gained over decades in agricultural ventilation, the motor-impeller combination is guaranteed for long lasting frequent use in the most corrosive climates.
Vostermans Ventilation is a global developer and manufacturer of sustainable axial fans for customers who need high performance and reliable ventilation systems. They welcome visitors and customers at their stand.
Best flexibility and performance by VICTORIA incubators – Hall 098, Stand 2961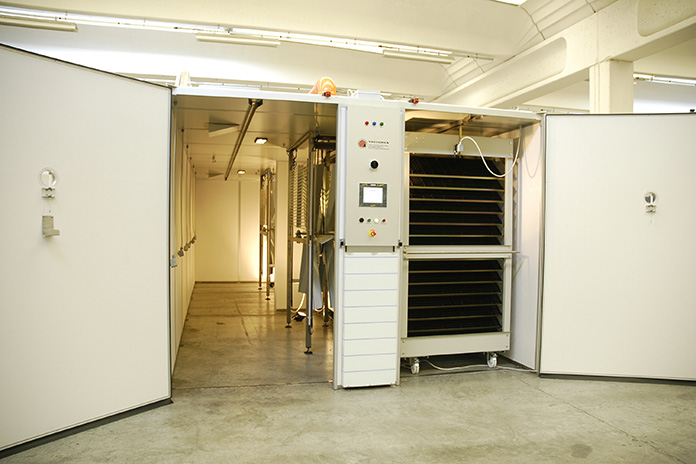 Victoria S.r.l., a well-known incubator's producer since 1924, has made great steps in producing innovative machines in terms of efficiently and cost/price competitiveness, thanks to its extremely state-of-art R&D department and high detailed research investments. The three big goals achieved by Victoria's incubators are: Versatility, Flexibility and Universality. Incubators are perfect for any type of egg when equipped with the appropriate egg trays while using the same setter trolleys. The big changes introduced, as the on-board control system, the internal structure and the complementary accessories are meant to increase productivity for better hatchability performances, without any risk of losses.
The first relevant improvement made is in the ventilation system, introducing a six-blade ergonomic shaped and ventilator slope (97°), which allows a more uniform oxygenation inside the machine, with best performance and hatchability of eggs. Secondly there are new heating elements, with a straight elongated shape, which guarantee great heat propagation.
Thirdly, it has been created a new fangled anticorrosion treatment for maximum durability, where the cooling serpentines are dipped in a nickel solution, in order to prevent the cooling system from deterioration, reducing maintenance costs. Moreover, stainless steel and anodized aluminium are used for all machine parts (mainly the ventilation frame support and the electrical frontal panel).
Victoria has dedicated particular attention to the humidification system as well.
Each production phase has a detailed controlling system: in the egg-turner process there is an electric (not air) compressed motor driven by very low-voltage engines (24 VDC) totally independent for each trolley, which is easily programmable by the operator through a PLC. Last but not least, each hatching machine is equipped with a serial settable disinfection system, which nebulizes a disinfectant inside reducing the bacterial load. Thanks to the continuous R&D in every sectors of incubation, Victoria S.r.l. plays a leading role in the incubation industry, with the main goal to improve efficiency and productivity of its machines for the benefit of their customers.
Looking forward to meet all clients and visitors at VIV Bangkok.