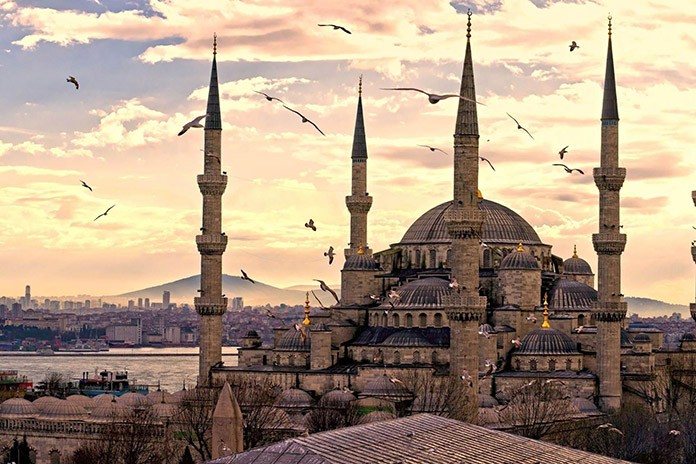 The 8th edition of VIV Turkey, International Trade Fair for Poultry & Technologies will gather more than 600 exhibitors with 25.000 buyers on 6 to 8 July 2017 at the Istanbul Expo Center, Yeşilköy.
VIV Turkey is the only by UFI, The Global Association of the Exhibition Industry, approved event that aims to the knowledge and technology transfer between Turkish Poultry sector and sector professionals and provides the international platforms to realize targeted development.
Sharing knowledge and technology between the Turkish poultry sector and industry professionals, VIV Turkey 2017 is organized round the concept of 'Meat Health and Safety from Feed though to the Consumer', with participants, a commitment to health and safety, exhibiting products and equipment covering every stage of production from feed through to meat packing.
VIV Turkey is a member of the VIV Worldwide Exhibitions owned by VNU Exhibitions Europe in the Netherlands.
This year the fair welcomes Top Buyer Delegations coming from Europe, Middle East, North Africa, Ukraine and Russia through an organization of HKF Fairs. The main purpose of the buyer delegation program is to hold B2B meetings with the exhibitors.
Conferences and seminars will shed light on the poultry sector: the VIV Turkey Fair, which has been only focusing directly on the poultry sector, will host high-qualified events and conferences in 2017 as well.
Themes for VIV Turkey 2017
Prevention: Animal disease, control, animal welfare.
Efficiency: Production, optimization, feed systems.
Processing: Meeting consumer demand for food safety.
When & where VIV Turkey 2017
Exhibition Date: July 6-8, 2017
Official Opening Date: 6 July 2017 – 11:30
Visiting Hours: 10:00 – 19:00
Location Venue: Istanbul Expo Center
Çobançesme Kavsagi P.K.40 34149
Airport Yesilkoy – Istanbul
The exhibition complex offers transportation facilities to foreign visitors, as it is located only 200 meters away from Istanbul Ataturk airport. This allows a fast and cheaper arrival for visitors who are staying in hotels nearby the airport.
For further information: viv@vnuexhibitions.com – hande@hkf-fairs.com – info@hkf-fairs.com
www.vivturkey.com – www.hkftradefairs.com
AVIAGEN strengthens its presence in the Middle East – Hall 9, Stand C15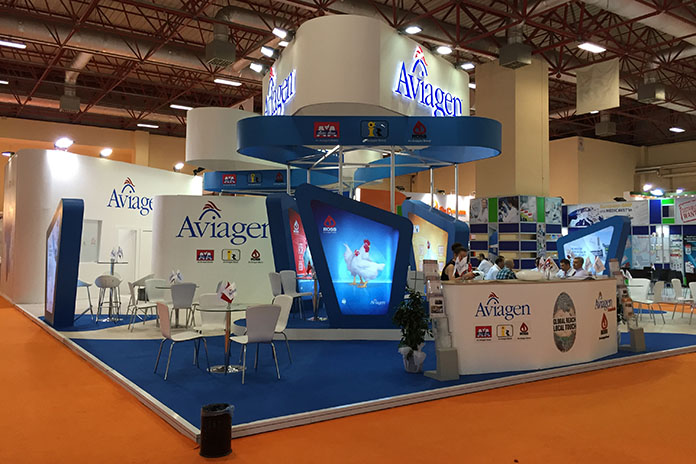 What are Aviagen's expectations at VIV Turkey?
"VIV Turkey is an important tradeshow for the host country and the Middle East, North Africa region. In the past the tradeshow has attracted customers from both Turkey and the surrounding region where Aviagen is the leader in the market with 3 commercial broiler breeder brands, Arbor Acres®, Indian River® and Ross®.
The Aviagen stand will feature its market leading brands including Arbor Acres®, Indian River® and Ross®, as well as the Rowan Range® which is positioned to compete in the slower-growing market, currently emerging in Europe and attracting interest elsewhere."
Which will be your flagship product?
"The strength and diversity of the Aviagen portfolio will be on display with Ross® 308 as the flagship product and market leader in Turkey, Middle East and Africa with a combination of excellent chick production from the breeder and superior feed conversion in the broilers."
What are your selling prospects in the Turkish and emerging markets of the surrounding area?
"Ross recently celebrated 60 years in the market, demonstrating innovation and growth through the support of the leading R&D breeding program. Aviagen will continue to invest over 10% of annual revenue in R&D and maintain the lead in genetic progress delivered every year. This strategy together with a commitment to support the largest global supply network offers Aviagen continued growth in the region."
BIG DUTCHMAN equipment for successful poultry production – Hall 9, Stand A08/B05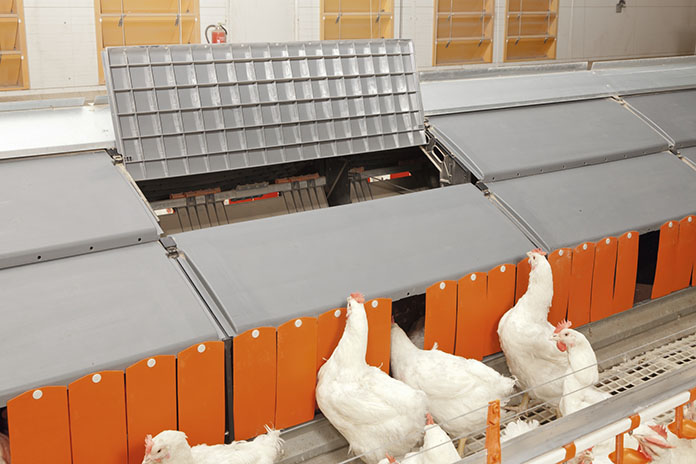 Big Dutchman provides a complete line of poultry production equipment around the world and leads the industry in the design and production of products geared towards current and future poultry operators' needs.
Big Dutchman stands for long-lasting quality, reliable service, and unsurpassed know-how, and as the industry leader, its innovations will continue to impact the industries it serves positively. Every day, farmers the world over realize the benefits of Big Dutchman's dedication to innovation.
What will be your flagship products presented at the next VIV Turkey fair?
"Big Dutchman will present new and further developed products at this year's VIV Turkey on two stands with a total area of 187 m2: apart from showing a comprehensive range of products for poultry growing and breeder management, the exhibited Big Dutchman products will cover different kinds of egg production systems.
In addition to clever LED lighting concepts, the Relax nest for broiler breeder management will be on display. The group laying nest is equipped with two separate, easy-to-lift nest roofs, which significantly facilitates nest and egg belt inspection".
COBB showing the benefits of their products at the fair – Hall 9, Stand A21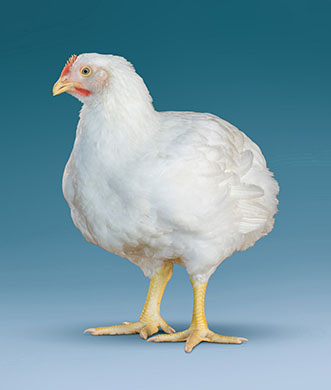 What are Cobb's expectations at VIV Turkey and which will be your flagship product?
"Our expectations for VIV Turkey Fair are to welcome our customers who will be able to meet individually with members of the Cobb World Technical Support Team. As well as getting to know each other better, customers will have the chance to talk about different markets in different areas from the perspective of people actually doing business in those markets. This is also a chance for us to meet potential new customers and show them the benefits of using our products. Our flagship product is the Cobb500, the world's top selling broiler breeder."
What are your selling prospects in the Turkish and emerging markets of the surrounding area?
"We aim to increase our market share by supplying top quality product and supporting this with expertise from high-level specialists in our technical team, which is renowned across the world. Building strong relationships with our customers is our priority."
FACCO Poultry Equipment Turn Key Projects – Hall 10, Stand C18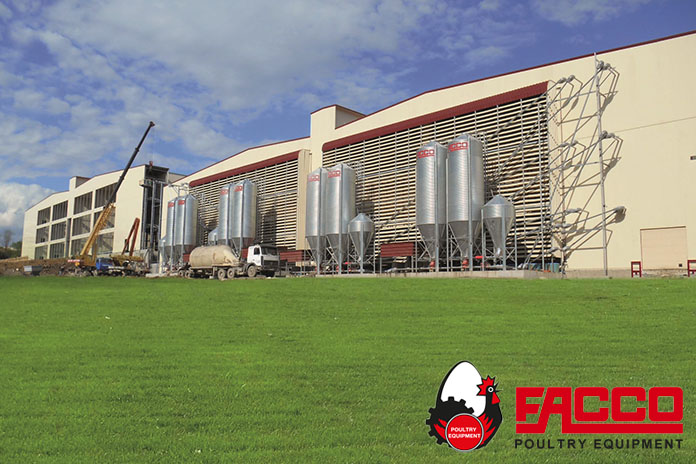 Facco invites you at VIV ISTANBUL 2017, a great event giving to all visitors a unique opportunity to discover the company, their products and acknowledge their latest innovations.
This exhibition will surely satisfy who is willing to meet their experts and get in touch with Facco's 60 years of experience around the world. The company expects to meet thousands of visitors being sure VIV Turkey will keep on develop their links more and more even in the future editions.
The company will present their poultry systems, well-known throughout the world for solid and hygienic performance, which are hot galvanized, waterproof, anti-acid, corrosion-resistant, in a guaranteed life span with the highest standards of insulations even in the most extreme climatic conditions.
Prefabricated farm structures of Facco's Poultry Houses are designed and manufactured in all dimensions of width, length and height in order to give the best solution for you and for your livestock.
Facco's success is built on more than 60 years of innovation and commitment to the poultry breeders, layer hens, broiler and one-day-old chickens. The company focuses on what they do best: developing management systems in breeding poultry for the production of eggs and meat with the best high quality performance and high standards of health and hygiene, adapted to all climatic conditions on all continents. This total capability allows Facco Poultry Equipment to develop the latest generation of management systems for poultry productions, through its high level of system integration, thus meeting the most demanding current and future operational requirements with professional technological solutions.
GASOLEC at VIV Turkey 2017 – Hall 10 – Stand C15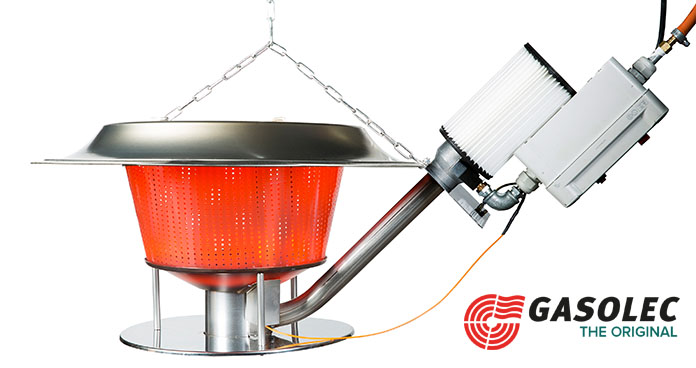 Gasolec: the leading supplier of Energy Efficient Infrared Radiant Gas Heaters and Monochromatic Light Systems for Poultry & Pig Houses with a history going back 60 years.
The heaters come in 3 model ranges:
The G-series of 12.kW
The M-series of 1 – 5kW
The S-series of 0.9 – 3kW
The company will show their latest developments like the M8 & M5 with Double Security and the G12E with Electric Ignition with the electronics in an IP54 Housing. More details can be found on our new website: www.gasolec.com
Gasolec invites all readers to visit their stand of Tavsan at VIV Turkey 2017 to discuss and find out how we can cooperate.
GIORDANO Poultry Plast investing in emerging markets – Hall 10, Stand N.F08
Giordano Poultry Plast is a leader company in the moulding of plastic material for poultry, as feeders, drinkers, slats, egg trays.
What are Giordano Poultry Plast's expectations at the next VIV Turkey fair?
"The Turkish market is growing and we are very attentive to its changes, both commercially and in terms of new products. So we will participate at the VIV Turkey exhibition with a lot of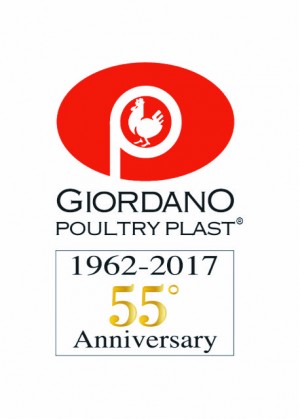 enthusiasm, with our local partners and will try to improve our presence on this market with new contacts."
Which will be your flagship product?
"It depends to the sectors. For the slaughterhouses, we will propose for sure our coops, especially the Piedmont coop, that we can supply from our sister company in Egypt with very competitive prices; for the hatchery and egg for transport we are already supplying different companies with the famous ECS (www.eggscargosystem.com); for livestock we propose our new automatic lines of drinking/feeding, especially with the new feeder for broiler Twist."
What are your selling prospects in the Turkish and emerging markets of the surrounding area?
"Turkey is very broad and not well known, we have a good presence on the Turkish market and on some nearest countries although there is still much to do, especially on farms, which for now does not reach our European quality standards, but are still used very manual or semiautomatic equipment.
The big Groups are investing and opening up interesting markets, especially in the famous "Stan Country" or central Asia. We are participating in other local exhibitions in countries that are developing, but certainly the Turkish competition is very strong and we find very difficult to push through quality concepts. Certainly the price is a key element and we are trying to do the impossible to maintain our standards, but with prices that can bring to the competitors. We expect good answers from these markets in the years to come, so we will continue to invest in this area of the world, by all means at our disposal."
INTRACARE and Biovet displaying their products – Hall 9, Stand A27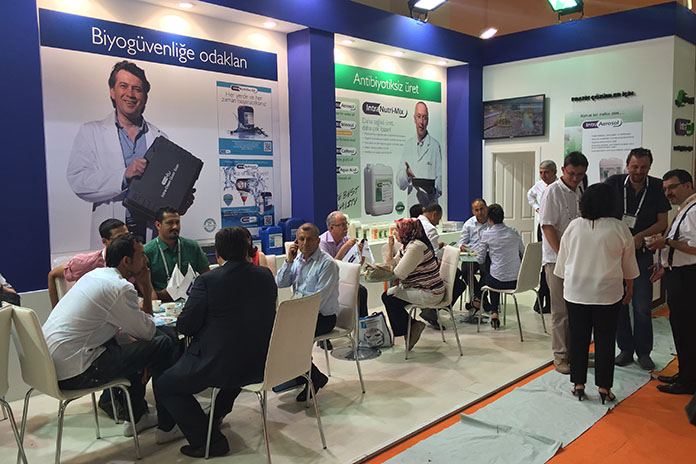 The company Biovet (Bursa Turkey) and Intracare will join together at the VIV Turkey in Istanbul (Hall 9, booth A27). In their booth they will present the latest technology to determine and improve drinking water quality for Poultry with the Intra Quick scan. Besides, we will inform our visitors how to reduce antibiotics in the poultry sector. Intracare has a wide range of feed supplements, which improves animal health and to battle pathogenic microorganism. Biovet is the exclusive distributor for Intracare products in Turkey. They are situated in Bursa and you can find more information about them at: http://www.biovet.com.tr
JAMESWAY worry free hatchery – Hall 10, Stand C15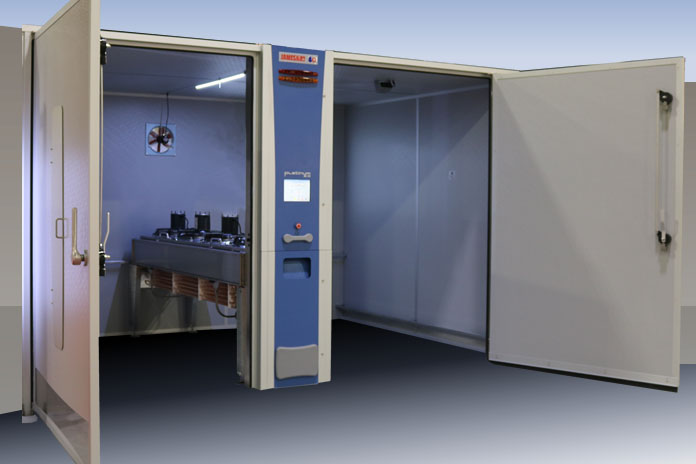 A Worry Free Hatchery is a state of mind. It is knowing that your equipment is solid, that your HVAC is efficient and that your embryos are nestled in the perfect environment. Jamesway is the partner you need to achieve an operation that produces quality chicks and gives complete confidence in your incubators and hatchers. We have a unique understanding of the hatchery world since our research and development team includes former hatchery managers and specialists who together offer over 236 years of related experience.
Our Platinum 2.0 Single-Stage machine is the most reliable and easy to use incubator on the market and includes many features as standard: a complete set of racks, S.P.I.D.E.S. capability in every machine and outstanding maintenance. Come visit us at the TAVSAN booth.
JANSEN Poultry Equipment: meet our team at VIV Turkey 2017 – Hall 11, Stand E-36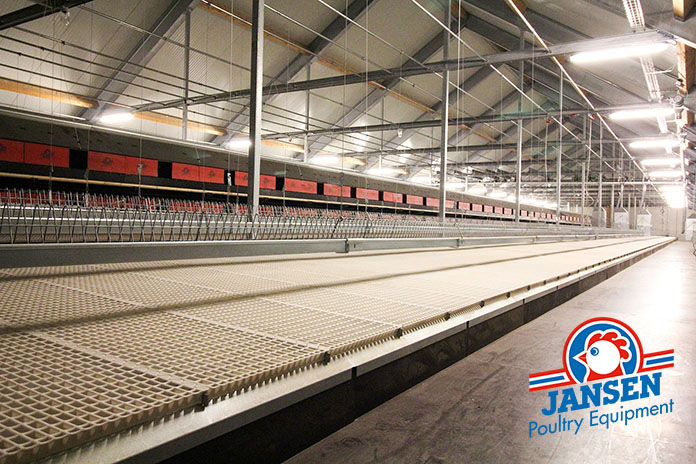 Do you want to achieve the highest possible production results in your breeder and/or broiler production? Visit our booth at VIV Turkey and get advised on how to optimize your poultry production.
Better hatching results and healthy chicks
The health and quality of broiler chicks is among others determined by the quality of hatching eggs. Our Premium+® breeders nest ensures the best quality eggs and guaranteed hatching results and our egg handling solutions ensure gentle and smooth transport and processing of the eggs.
The revolution of healthy broiler production
Our BroMaxx® broiler colony system, harvesting solutions and management tools have set a new revolutionary standard for growing broilers. The BroMaxx® broiler colony system makes it possible to maximize broiler production with high stocking densities, while increasing the liveability and quality of the broilers. The hygienic floors and optimal ventilation create a healthy living environment, thereby reducing the use of antibiotics to a minimum. The good health of the broilers ensures an optimal feed conversion rate and perfect meat quality.
Secure quality during harvesting
We present the best solutions for harvesting broilers in the most efficient way. The manure belt and FlexFloor slats of the BroMaxx® broiler colony system become very handy tools to transport broilers out of the colony system. At the end of the BroMaxx rows, there are different solutions for harvesting broilers into containers or crates. This reduces stress for the birds, maintains the perfect meat quality and saves labour.
The complete package
Jansen Poultry Equipment is specialized in complete projects for your poultry farm. We have successfully introduced our knowledge and products throughout the market in the world for the last 30 years. During those years we have built a strong network that supports our clients worldwide. Jansen stands for professional service and high quality products.
MAREL Poultry taking the lead in innovative poultry processing – Hall 10, Stand B15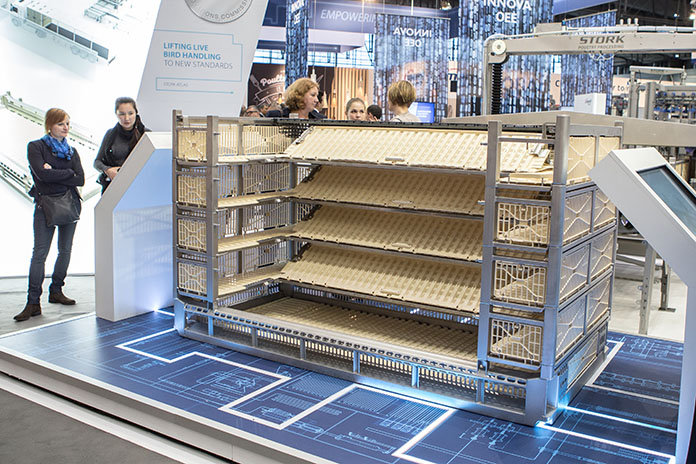 What will be your flagship products presented at the next VIV Turkey fair?
"During VIV Turkey, Marel Poultry will launch two major innovations: the Stork ATLAS transport system as well as the Stork Thigh Fillet System."
Which are the main features of this innovative equipment for poultry processing?
"Main component of the award-winning ATLAS system is the technologically advanced SmartStack transport module, featuring a clever design with up to 38% increased loading capacity and more space per bird, a frameless construction with optimum cleanability, a large opening space for loading, Airflo floors and a loadable bottom pallet tray.
The Stork Thigh Fillet System is the world's first fully inline thigh filleting solution for high capacities. It separates the bone carefully from the meat with utmost efficiency and consistency, in order to supply retail quality thigh fillets."
What are your selling prospects on the Turkish and the emerging markets of the surrounding area?
"Turkey is one of the most important exporters of poultry products in the Middle East. In Turkey itself, per-capita chicken consumption and penetration of processed food products are relatively modest; this offers high potential for growth.
Marel Poultry is happy to support Turkish processors in industrializing and automating their production with tailor-made solutions."
MEYN meeting the most challenging markets as a leader in poultry processing – Hall 10, Stand C21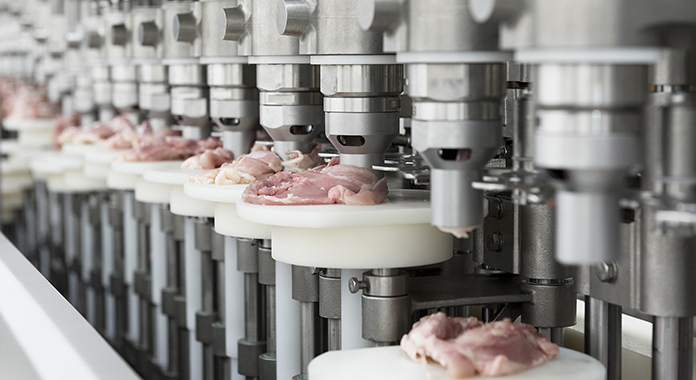 Meyn is a global leader in the manufacturing of poultry processing equipment.
What are your expectations at the VIV Turkey fair? Which will be your flagship product?
"The VIV-Turkey fair is an interesting show for the emerging area it covers.
Specializing in delivering complete wall-to-wall solutions, Meyn's poultry processing equipment is complimented by comprehensive services that allow our clients to meet the most challenging market and compliance demands. Visitors to VIV Turkey will discover that Meyn has solutions for all stages of the processing line, from stunning and evisceration through to cut-up and then the precise and specialized deboning of different chicken parts, among which the newest innovation: The TDS Thigh Deboning Solution M1.0, the Grande Drawer System, and the Rapid Breast Deboner M 4.0 for up to 4000 bph, the Plug & Play version of the renowned Rapid Plus which processes up to 6000 bph."
What is your marketing policy concerning the Turkish and other emerging Middle East markets?
"Customers are at the heart of everything Meyn does, and are supported with on-going consultancy, comprehensive after-sales services, spare parts, servicing contracts, and a rapid response 24/7 help-desk. Internationally mobile, our Netherlands based technical specialists can be deployed worldwide to work alongside customers, to solve complex requests that guarantee business continuity. Meyn answers to all market challenges."
PAS REFORM; Super-connecting the future-focused hatchery – Hall 9, Stand C02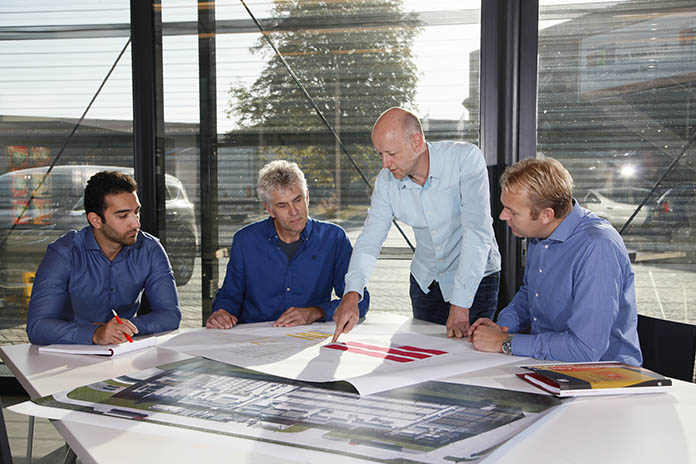 Incubation – Automation – Climate control – Service.
Global demand for poultry and eggs continues to rise, driving sector growth and dramatic increases in the size of commercial hatcheries. To maintain the high levels of efficiency, cost-effectiveness and accountability being demanded of them, these large-scale facilities require fully integrated, connected process control.
With a focus on our customers' futures – SmartPro™ incubation is now combined with advanced climate control and a complete range of hatchery automation systems. All are connected by SmartCenterPro™, for unrivalled access to data at every level of hatchery operations. Pas Reform is now the world's only single-source supplier of fully integrated hatchery solutions.
However in the end, our job is not only to supply fully integrated equipment and technology solutions, but also to ensure that this equipment continuously delivers the best results for our customers: the highest numbers of best quality chicks. To achieve this, we have introduced SmartCare™ – a menu of 21 services from which our customers can tailor exactly the support they need, to maintain optimised performance.
Last but by no means least, new product development has continued with the expansion of our SmartPro™ incubator range. The introduction of SmartPro™ NF means we can now accommodate any tray size, which has been well received in the USA and in many other countries around the globe.
PETERSIME demonstrates best practices in hatchery management – Hall 10, Stand F06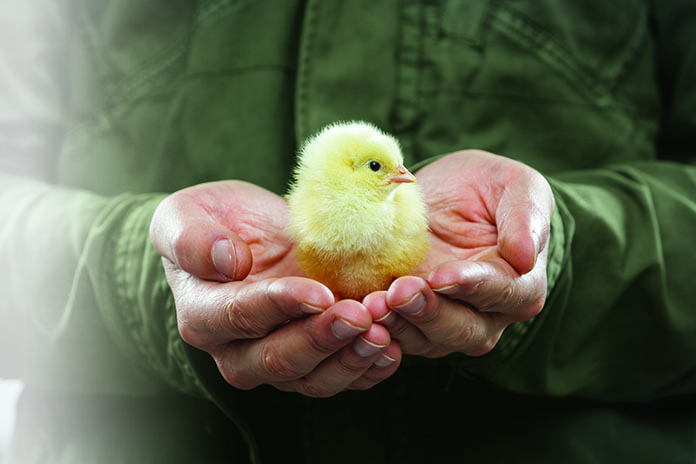 Petersime provides world leading incubators, hatchery equipment and turnkey hatcheries aligned with the expertise and support to maximize return on investment.
Which will be Petersime's flagship product at the VIV Turkey fair?
"VIV Turkey is an event that provides a platform for the whole Turkish poultry sector, being the only poultry trade fair both in Turkey and the surrounding region. During the exhibition we will showcase our Operational Excellence Programme™. It can assist hatcheries in applying best practices in order to maximize their profit for life. Thanks to the Operational Excellence Programme™, we provide best practice support, both remote and on site, to implement this for specific hatchery operations."
Filip Ghekiere from Broeierij Ghekiere testifies: "Since we joined the Petersime Operational Excellence Programme™, our hatchery results improved significantly. The Petersime Field Service Engineer guides us in solving problems and gives helpful tips and tricks regarding maintenance. Thanks to the Petersime instruction videos we can train our staff ourselves. These videos are self-explaining and rule out any mis- interpretation."
Petersime invites all the visitors to its stand to learn more about how their hatchery can achieve operational excellence and to discover the full details on Petersime's Operational Excellence Programme™. operationalexcellence.petersime.com
SKA systems at the fair – Fuaye 15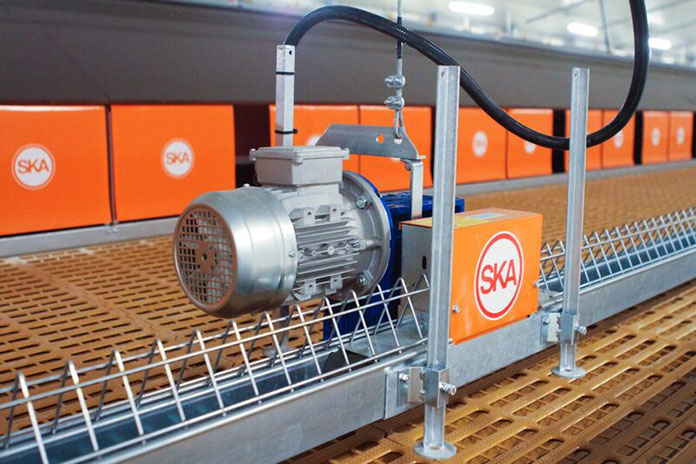 SKA, with its 60 years of experience in poultry equipment for operations on the floor, has been manufacturing since its very inception the widest range of solutions, each one proven and tested to deliver excellent results. Here their wide range of products for poultry floor systems including:
Automatic Communal Nests
AVIO automatic galvanised nest is made of steel, resistant to chemical agents and bacteria, ensuring the highest level of bio-security, increasing hygiene during the cleaning period.
ZEUS is the automatic wooden nest designed for breeders and layers.
Its main characteristic is the choice of materials: it is mostly made of specially-coated plywood, that does not deteriorate, easy and quick to wash.
Both allow labour saving of up to 50%. They also provide a quiet, natural environment for the birds, maximizing eggs production. It can be joined to our centralized egg collection system CONVOY, capable of collecting up to 20,000 eggs per hour at six meters per minute from several houses.
Feeding Systems
FLATLINE: chain feeder for breeders, pullets and commercial layers, with several combinations, as it can be on legs, installed on the slats and also be completely suspended and winched daily.
It is available with different single and double speed motors, coupled with several troughs designs and various grill versions. A new drive unit with inverter is now available the speed can be programmed from 12 m/min to 38 m/min.
VEGA the pan feeder for breeders: it has been designed with great care to details, using high resistance materials; it can feed 16 hens of any of the current genetics lines.
The top cover has several holes to make feed visible, while the shape of the side openings allows female breeders easy access to feed.
The pan has been designed to equally divide the animals around it, with deeper slots in front of each opening, and with a central cone that significantly reduces quantity of feed in the drop tube.
ATOS: cockerel pan feeder. A pan designed and engineered specifically for male breeders, it can accommodate 10 to 12 cockerels.
EOS: designed in detail to meet the feeding needs of the broilers from their early days thorough the end of their growing cycle. Easily-adjustable to the various stage of growth. The feed pan is of 55mm high and the feeder is provided with feeding windows.
LYRA: multipurpose pan feeder with several combinations of grids and pans to guarantee excellent results with broilers, turkeys, ducks, guinea-fowls, commercial layers and cockerels.
LYRA-G for cocks.
LEO: broiler pan feeding system, which easily allows farmer to use it for day-old chicks without any supplementary feeders, making sure they stay outside the pan.
GAMMA: broiler pan feeding system, simple and robust, the ideal solution for a tight budget without compromising on quality.
MIRA: the only quail feeder on the market, which avoids wastages, accidental trapping and injuries to these small birds.
For any additional information, please visit our web site: www.ska.it
Bábolna TETRA, a bird for every market – Hall 9, Stand A09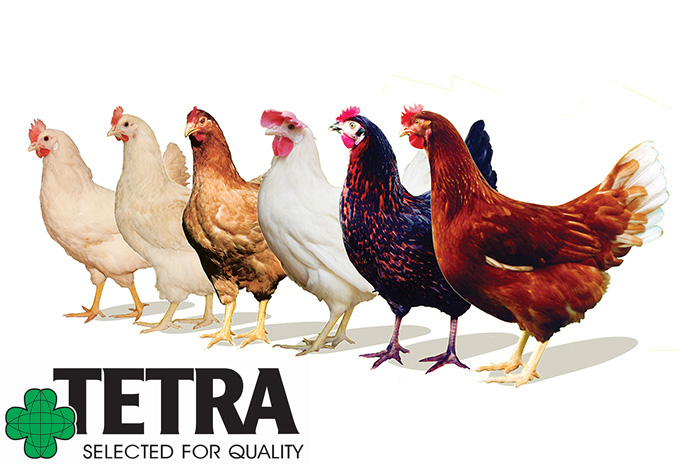 What are Bábolna TETRA's expectations at VIV Turkey? Which will be your flagship product?
"Bábolna TETRA will introduce its new white bird, TETRA L Superb, which is the latest product within their longlife range at VIV Turkey 2017 at Istanbul Expo Centre July 6-8, in Hall 9, Booth A09. With high egg production, balanced behavior and low mortality TETRA's new white layer is ready to captivate new and existing markets. The company will also introduce its new PS management guide for TETRA-SL LL. The extended nutritional recommendations will help farmers to reach the maximum genetic potential of their TETRA parent stocks."
What are your selling prospects in the Turkish and emerging markets of the surrounding area?
"The company aiming to further increase its PS distributors in the area, where brown layers (TETRA-SL LL and Harco) have already gained high reputation among Turkish farmers in various management systems. Demand for TETRA hatching eggs are also substantially improving in the middle eastern countries. This year marks Bábolna TETRA's 50th anniversary of providing layers with superior genetic background to the industry. The company offers a bird for every market and management systems, along with an effective technical support in more than 50 countries."
VAL-CO Watering Systems – Hall 10, C20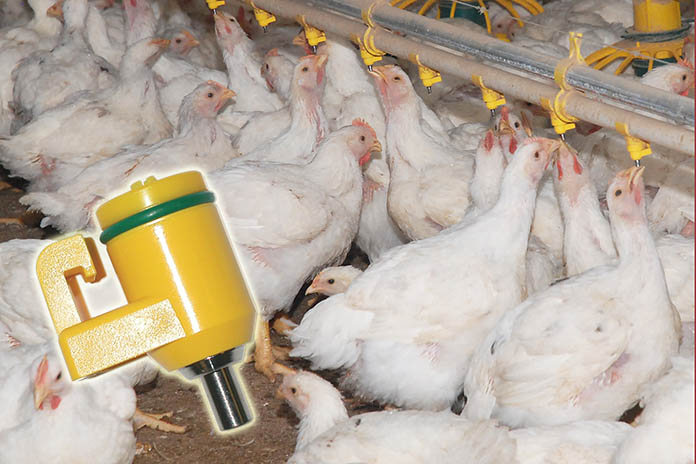 VAL-CO manufactures a complete line of precision drinkers for roasters, broilers, breeders, layers, pullets, turkeys and ducks. Only genuine VAL-CO drinkers are made to exacting measurements from stainless steel parts manufactured on Swiss screw machines. We only use the best quality materials, offering an excellent balance of mechanical strength and chemical resistance. VAL-CO drinkers are often imitated, but our genuine precision quality can never be duplicated.
Upgrade your system to VAL-CO – all VAL-CO nipples can easily be retrofitted into ANY existing watering line with the appropriate choice from our line of adapters. Our drinkers provide the right amount of water, resulting in better feed conversion and greater weight gains. Choose the gold standard in watering. Choose VAL-CO.
For information email: intl.sales@val-co.com
VALLI' s products – Stand F01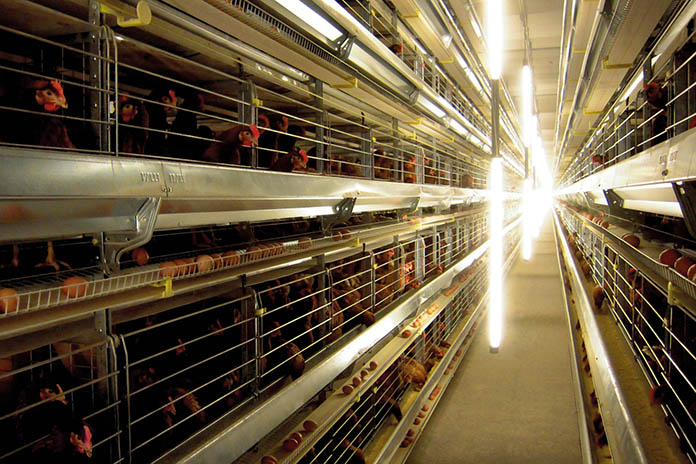 Valli provide a wide range of products for laying birds from"A" frame cages for tropical climate countries, to manure belted systems with/without manure drying, Enrichable/Enriched multi-tier and Aviary systems to match the requirements of EEC welfare regulations.
Valli also supplies rearing in standard and aviary configuration, parent stock and broiler cages.
Care, durability, flexibility, reliability and service are five concepts that deeply reflect VALLI's approach. Valli is pleased to invite you at the next VIV Turkey.
VDL Agrotech welcoming visitors – Stand F01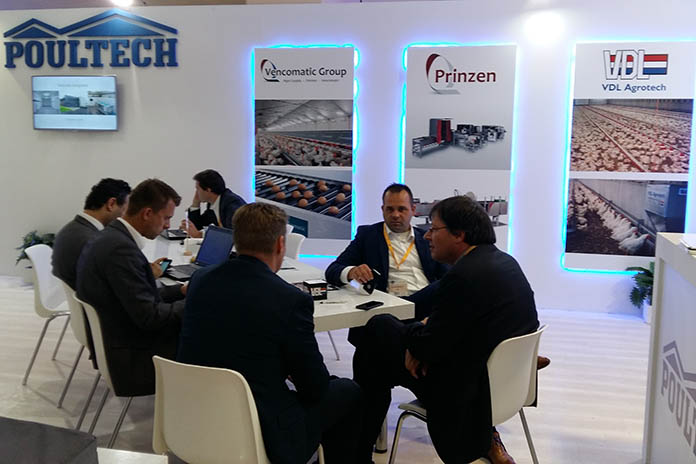 The VDL Agrotech sales team welcomes you to visit them at booth F01 during the VIV Turkey show.
We share our booth with our local distributor Poultech – Istanbul. VDL Area sales manager, Mr. Antoine El Khoury expects also clients from other Middle East region countries.
VDL Agrotech is producer of high quality feeding equipment and is also specialised in turnkey projects for broilers, breeders and manure drying technology. We would like to share our experience and ideas with you and combine them with your local demands and wishes.