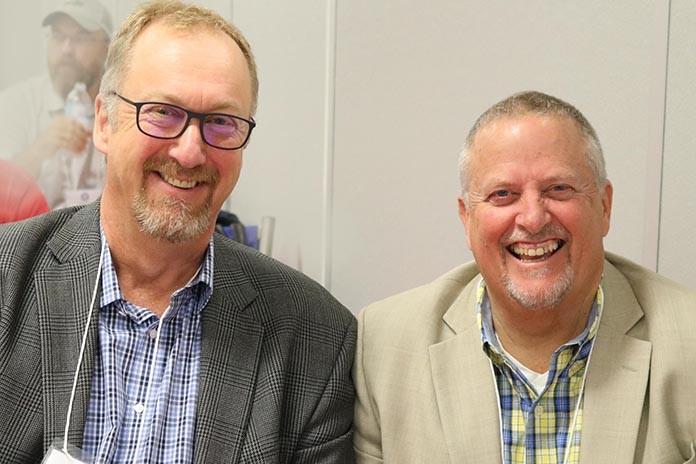 Dr. Stewart Ritchie and his team recently presented the popular Platinum Brooding® Program in Cambridge, Ontario.
The extremely well received program is based on the idea that genetic potential of modern poultry cannot be achieved without strict attention to brooding, and the program provides a disciplined approach to this critical production period.
The material was presented by industry experts: Dr. Ken Bafundo – Phibro Animal Health, Dr. Scott Gillingham – Aviagen North America, Dr. Kristen Roza-Sutherland – IDEXX, Kobus Van-Heerden – CEVA, Dr. Marina Brash – University of Guelph and Mike McIlwee – Canadian Poultry Consultants and Dr. Stewart Ritchie.
The Platinum Brooding® program has been presented at numerous veterinary, nutritional, industry and corporate meetings over the years and has received detailed critical review by numerous experts. The program has been mandated as a new grower entry requirement by the BC Chicken Marketing Board from the B.C. Broiler and Hatching Egg Commission. It is also part of the Aviagen International Production School in Alabama.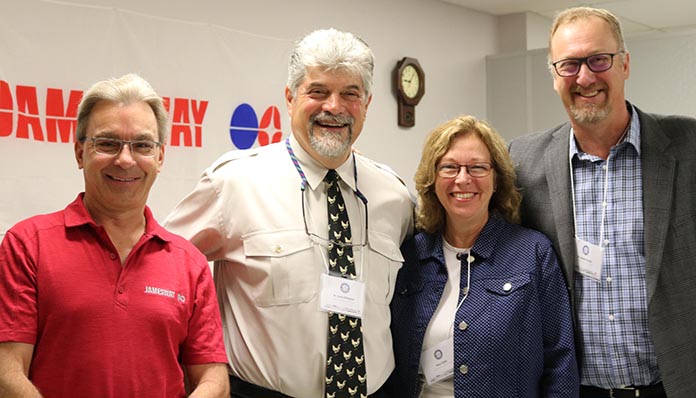 The Platinum Brooding® program is integrated into the curriculum of the Master of Avian Medicine program at the University of Georgia and this course is also held at the University of Arkansas. The Platinum Brooding® program is being further fine-tuned and expanded through further development of www.platinumbrooding.com and www.canadianpoultry.ca where visitors can review scholarly articles and educational content relevant to the poultry industry.
Jamesway is very supportive of this program and has hosted many of the Eastern Canadian Seminars in the past. Since the science of poultry farming is evolving, forums for discussion like the Platinum Brooding® Program, allow the latest and most relevant material to be delivered by the people who understand it the best.
About Jamesway
Jamesway is the reference incubator company for the global poultry industry. We plan, design, install, and maintain incubation and ventilation systems for hatcheries, offering the most reliable products and worry-free customer services on the market. Founded in 1890, we have evolved into an international company with facilities in Canada, USA, China, and Russia that service over 1800 customers in 150 countries. www.jamesway.com.