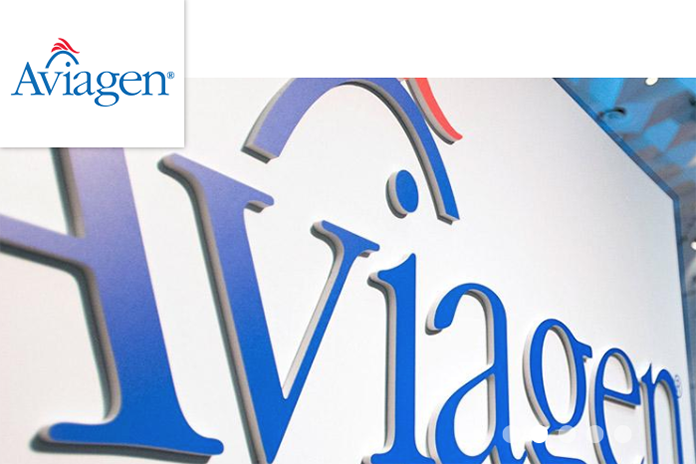 MEA Meeting: "Order and progress," the slogan displayed prominently on the Brazilian flag, was also befitting for the Ross® Middle East and Africa Association MEA. The meeting explored beneficial topics such as global and MEA market threats and opportunities, compartmentalization and other strategies to protect global supply and the key to Brazilian export success.
Joining valued Ross MEAA distributors at the gathering were Aviagen® executives, including CEO Jan Henriksen and Tom Exley, president of TMEA, guest speakers, senior representatives of the Aviagen Latin America team and Brazilian industry representatives.
Commitment to distributor growth and success
The meeting was opened by Aviagen International Commercial Manager MEA for the Ross brand, Bulent Tanyildizi.
"Our goal for the meeting was to engage with our MEA distributors and offer take-home messages which will create commercial value for their businesses," explained Tanyildizi. "The primary mission of the RMEAA is to promote the Ross brand as a key influencer of the poultry industry in the region and look for opportunities to deliver mutual benefits for our distributors and Aviagen."
"We have a special relationship with our distributors and consider them an extension of our ethos and values. We're committed to the success of their businesses, and will provide them with the support needed to ensure their continued growth to prepare them for commercial opportunities that arise in the region," said Michael Garden, business manager, Aviagen MEA.
Leadership in poultry production and export
Rio de Janeiro and Atibaia created the perfect venues for the meeting, as Brazil is currently one of the most important players in the global poultry industry. Since 2004, Brazil has held the position of the largest global poultry exporter, with 4.3 million tons shipped to more than 150 countries in 2015 alone. In 2016 Brazilian poultry production reached 12.9 million tons, making the country among the three largest producers worldwide, alongside the U.S. and China.
Brazil's leadership in production and export was explored in-depth during a session led by Aviagen economic adviser Gordon Butland.
Protecting security of supply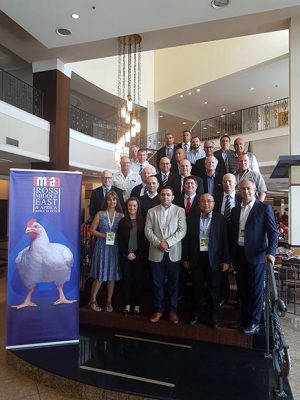 Critical to the export business of the poultry industry in the MEA region and worldwide is security of supply. Aviagen Veterinarian Pavel Shkarlat presented on the topic of GB-enhanced compartmentalization as a strategy to safeguard global poultry commerce during a notifiable avian disease outbreak.
RMEAA distributors play a crucial role in convincing local governments to accept and implement compartmentalization so that poultry may be imported from approved compartments.
So far, Aviagen has achieved compartment status for operations in the U.K., U.S. and India and has successfully shipped product under the status during recent Avian Influenza episodes.
A number of interactive workshops triggered many discussions between association members and helped to develop common strategies to ensure continued commitment to delivering the best-possible product quality and health status.
Cross-sectoral synergies
Providing valuable protein sources to feed an ever-expanding global population, aquaculture and poultry share distinct commonalities. Odd Magne Rødseth, Aquaculture Group Director, AquaGen, EW Group fish breeding business, discussed the synergies between the two industries and how they could lead to possible business opportunities for RMEAA members.
Preparing for the poultry industry of the future
One benefit of the annual meeting is that it gives distributors a chance to meet with Aviagen executives and hear about the latest developments of Aviagen's poultry operations and Ross customer experiences worldwide.
Aviagen executives from the MEA and Latin American regions presented global and regional market updates and the outlook for the future of the broader poultry industry. Dominic Elfick, Aviagen's international product manager, shared an update on Aviagen product research and development and how the Aviagen breeding program will help shape the poultry industry of the future.
Additionally, this year's meeting featured a guest speaker from BRF, a major Brazilian poultry integrator and one of the largest food suppliers in the world. BRF's Corporate Agribusiness Director Hugo Urso and Corporate Genetics Manager Rodrigo Torres offered RMEAA members a unique insight into BRF's one-food business.
Erico Pozzer, Director of Cooperativa Pecuaria Holambra – a company focused on production, processing and broiler sales – offered attendees valuable insight into this successful flagship operation.
"This year's program was designed to give our distributors up-to-date information on the current developments of the global poultry market and how to maintain a competitive edge while overcoming current challenges. We hope our MEA distributors benefited from this year's meeting and look forward to welcome them back again next year," concluded Tanyildizi.
Guests weigh in on meeting success
Andrew Clarkson, general manager, Ross Breeders Zambia, said, "I would like to thank the Aviagen team for a wonderful week in Brazil. My work colleague Fiona Swart and I found the topics and presentations very informative. The knowledge will be extremely useful in our own operation back home in Zambia. The interactive discussions were great between different operations from all over the world and it was nice to feel very much a part of the Aviagen family. It was great to see the latest and future innovations in the research and development program, which has taken the Ross 308 to the number one position in the world. Thank you once again for the hospitality you showed us."
Puzant Dakessian, Chief Poultry Sector, Wadi Group, Egypt, added, "Aviagen continues with the legacy of bringing the latest-breaking product and industry news to its distributors around the region. This year, we were lucky and delighted to have the chance to listen to how the world's biggest poultry operators in Brazil manage their export and local markets. The nonstop efforts and input to improve Ross genetics, along with the importance of maintaining quality products, were major aspects of the forum."