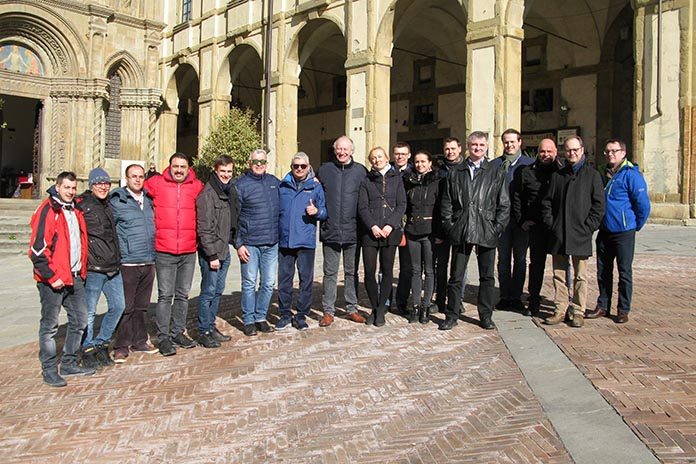 Aviagen Turkeys (ATL) is committed to provide our customers with an unrivalled level of support.
On February the 13th ATL held the 3rd Italian Seminar in breeder production in the "VALDARNO Hotel" of Montevarchi (Italy). Production managers, technicians and owners of nine different companies from 7 different countries (Italy, Germany, Poland, Slovakia, Turkey, Israel and Serbia) attended the seminar.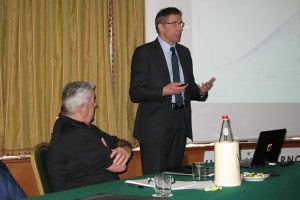 The main goal of the meeting was to provide a platform for ATL and our customers to exchange ideas and experiences of heavy strain turkey breeder production. The meeting was organised and hosted by Dr. Carlo Norci, Management Specialist, ATL.
Richard Hutchinson, ATL Sales and Marketing Director gave a review of the World and European market.
Dr. John Ralph, ATL Director of Research & Development shared information gathered from European customers showing the current field performance of the B.U.T. 6 and expectations for the coming years.
Dr. Hazel Kenton, ATL Production and Veterinary Director, examined the latest biosecurity practices and breeder health.
Finally, Marcus Kenny, ATL Nutritionist, reviewed feeding of the modern turkey breeder.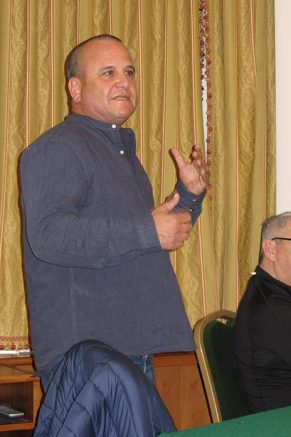 A number of customers gave a fascinating insight into their operations with Jarek Gerczak, Dani Stenisky and Magda Tarka presenting their companies Gerczak, Ramit and Frednowy respectively. This highlighted the diversity of facilities and climates in which good turkey breeder performance can be achieved.
David Kliot of Ramit spoke about the turkey market in Israel and his thoughts on the potential drivers of turkey meat consumption in the marketplace. Dr. Johannes Aka of Kartzfehn spoke about their research on managing breeder males and females and Dr. Irek Czajkowski, Gerczak gave a practical presentation on how their operation successfully and consistently manages turkey breeders.
The seminar was concluded by an interesting tourist trip to the beautiful Tuscan towns of Arezzo and Cortona allowing all participants to further build relationships, discuss ideas on turkey management and at the same time enjoy the Italian culture.