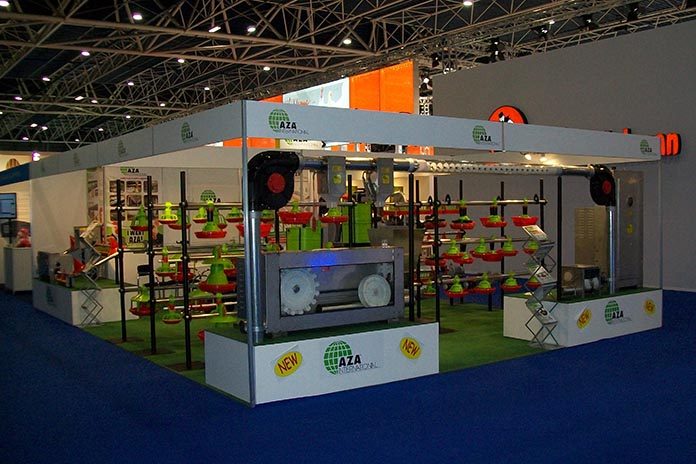 Interview to Paolo Pandolfi, Export Manager AZA International
AZA International, a leading company in the manufacturing of feeding systems for livestock farms in Italy and abroad, has a long and proved experience in the poultry equipment industry. The company's strategy has always been based on innovation, quality and service. They have received several national and international awards for their specialization and excellent products.
AZA INTERNATIONAL was founded in the late '50s and has always been recognized as a leader in the production of equipment for the transportation and automatic distribution of livestock feed.
The company produce and sells a wide range of products complete with new large-scale conveyor systems and innovative linear feeders and hoppers, designed specifically for the needs of broiler, layer, breeder, rooster, duck and turkey farming. All are of high quality and available at competitive prices.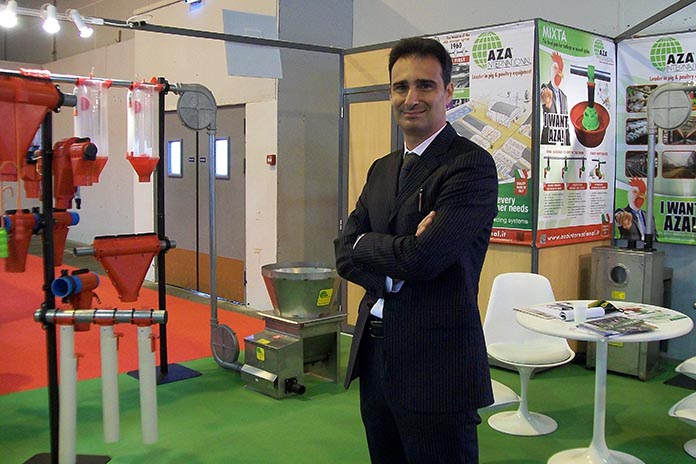 We have recently interviewed Paolo Pandolfi on AZA International's future plans, their main goals and business expectation for 2019.
Which are your latest prospects and trends for the poultry equipment industry, and for your systems in particular?
"Global poultry meat consumption is increasing and so is consumption in Asia, Africa and Middle East countries, with white breast meat preferred by the higher-income consumers.
Looking further ahead the population of these countries is expected to grow by 0.9% per year to 2028. Most of the farms must be built or renovated to cope with these expectations and this process, which started slowly some years ago, is now definitely on the go. The increase of our sales in these countries confirms this trend not only in the poultry, but also in the pig sector.
Which are the main events and fairs you are participating to in 2019?
"We are always present in the main livestock events around the world and, in 2019, we will be participating to VIV ASIA, Agrilivestock Myanmar, Fima Ganadera, Space, Dawajine, Agrilink, Fieravicola as we are know that it is fundamental to display our products and show their excellent performances."
What your expectations for 2019?
"We expect to increase our profits in Asian countries more and more and in particular, in new developing areas like Myanmar, Vietnam and Philippines.
As mentioned above, the increase of our sales confirms this trend. The products, which we're selling most there, are specific feeding systems for broilers or breeders, and also special applications such as high-capacity conveyors to convey feed to the cages or around the farm.
Today, in the present scenario, we are aware that companies need to diversify their offers, proposing proper solutions for every different market."