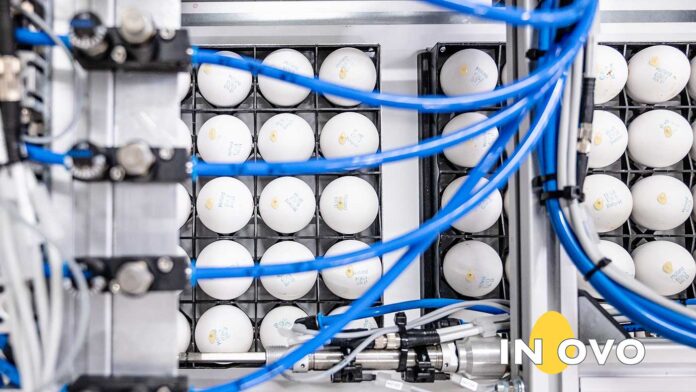 As of January 2022, Lohmann Deutschland will apply In Ovo's gender typing technology, called Ella, in their Dorum facility to hatch chicks without chick culling. This marks In Ovo's expansion into Germany, the first country that will enforce a ban on the culling of chicks.
Mission
Every year, 6.5 billion chicks are culled in the poultry industry. These are male and therefore don't lay eggs. Traditionally chicks are sorted by gender by hand and the males are culled right after hatching. This has been a problem since the 1950s. In Ovo has developed the Ella machine which can identify the gender of the egg before it hatches. This enables hatcheries to only hatch the females, which is a huge improvement for animal welfare and sustainability. In Ovo is on a mission to make the Ella technology available around the world, to end chick culling altogether.
Collaboration with Lohmann Deutschland makes Ella available in Germany
As of January 2022, chicks will hatch at the Lohmann Deutschland facility in Dorum from eggs whose gender is identified by Ella. This collaboration marks In Ovo's step to Germany, the first country in which the culling of chicks will be banned. With a capacity of 5 million hens per year, based on operation in a regular working week, Ella makes an important contribution to solving this problem in Germany. The adoption of the Ella technology by Lohmann Deutschland is a major step for In Ovo in achieving its overall mission.
Ella: complex technology to provide a simple solution
In Ovo's Ella machine combines several high-tech innovations in the fields of sampling and analysis. Together with Demcon, an automated, high-speed process was developed in which each egg is analysed and positioned individually to take a tiny sample at the perfect spot. Each sample is then analysed in less than a second using the world's fastest mass spectrometer, the Sciex Echo® MS. Combined, this delivers a fully automated solution that works inline in hatcheries, with minimal impact on existing processes.
A bright future
In Ovo is proud of the adoption of our technology by hatchery Het Anker in the Netherlands and Lohmann Deutschland in Germany and is taking steps to expand to more countries. As Ella tests on day-9 of the incubation process and works with both white and brown eggs, it's a widely applicable technology that offers a solution to hatcheries in all markets
For further information contact In Ovo B.V., email: press@inovo.nl