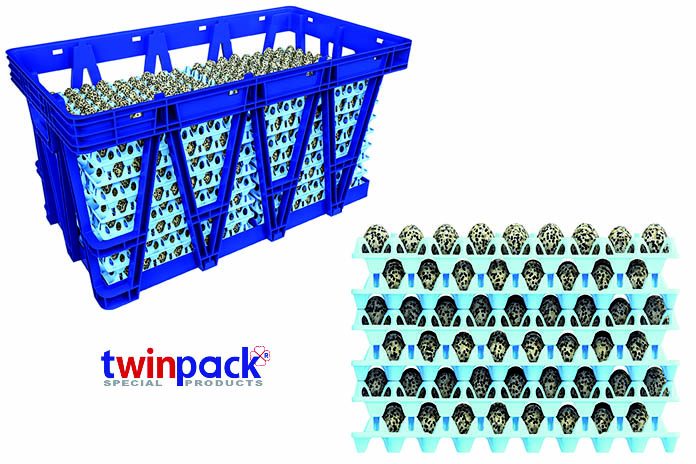 Twinpack Special Products from Barneveld, The Netherlands, developed a brand new tray for quail eggs.
"Globally there is no tray available which can be stacked the way our tray does", says managing director Mr. Jacco Wagelaar of Twinpack.

The quail tray carries 72 quail eggs and offer them maximum protection. Another unique selling point, according to Jacco Wagelaar, is the fact this new quail tray is designed for all sizes of quail eggs. Small and large. The quail egg tray perfectly fits in the existing Egg Crate 360. Each crate can carry 864 quail eggs. The Egg Crates matches with an unique plastic pallet , which is designed for 3 crates per row. In total the pallet can carry 12 crates equal to 10.368 eggs.
Twinpack supplies the quail tray in a nice blue colour. Customers can select their custom colour already from 15.000 pieces per order. The trays are made of a high quality HDPE, are durable and very strong.
For more information: sales@twinpacksp.com or +31 88 030 8900