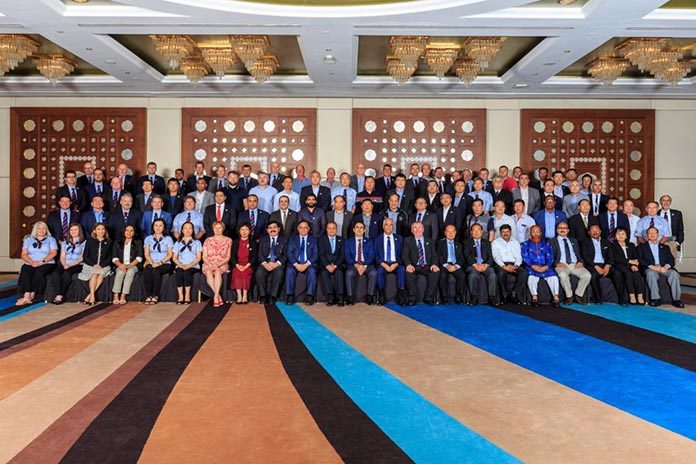 Poultry producers from Russia and Kazakhstan joined their industry colleagues from Africa, the Middle East and Southeast Asia in Dubai to mark the 85th anniversary of the Arbor Acres® brand, together exploring the theme, "Our bird, your business – future success."
Arbor Acres in Russia and Kazakhstan: a decade of growth and success
Russian and Kazakh producers have been part of the Arbor Acres family for a decade, and during this time achieved impressive results. For example, for two years now Tyumensky Broiler JSC has been producing 140 or more chicks per hen housed (HH) for 60 production weeks, and the best output was 156 chickens per hen housed. Sayansky Broiler JSC and Bashkirsky Broiler JSC also regularly reach 140 chicks per HH.
Similarly, Alel Agro JSC and Asylkus JSC in Kazakhstan have shown significant broiler performance. In nearly all flocks the European Production Efficiency Factor (EPEF) has been higher than 400.
"These amazing scores can only be achieved through the hard work and incredible skills of our Russian and Kazakh customers. We care about our customers, and take every opportunity to provide the right advice to maximize their productivity, and collaborate with them as a team to help tackle their daily challenges. I congratulate them on their hard-earned achievements, and wish them ongoing success for the future and beyond", commented Vladimir Pankratov, Arbor Acres Sales Manager in Russia and Kazakhstan.
Rewarding top achievements
Aviagen CEO Jan Henriksen took the opportunity to welcome Russian and Kazakh customers to the prestigious Arbor Acres Clubs. Tyumensky Broiler JSC, Sayansky Broiler LLC and Bashkirsky Broiler JSC were awarded membership into the Arbor Acres 140 Club, and Alel Agro JSC and Asylkus JSC in Kazakhstan proudly took their position in the Arbor Acres 400 Club. These Clubs recognize customers who, through best management practices, achieve superior performance with their flocks.
Customer impressions of event
Customers in attendance gave their account on the meaning of the event and the Arbor Acres brand to their businesses.
Oksana Velichko, Head of Tyumensky Broiler JSC, said: "It was interesting to learn firsthand the qualities that make Arbor Acres unique and the plans for further development in the coming years."
Vladislav Bukhanov, Chairman of the Board of Directors for Sayansky Broiler LLC, spoke on his company's history with the brand: "Sayansky Broiler was one of the first companies in Russia and also in eastern Siberia to begin working with Arbor Acres. It was the right decision, and the birds have proven themselves in the difficult climatic conditions of our region, which allows us to receive positive, consistent results."
Razia Zhatakpaeva, Chairman of the Board of Alel Agro JSC, added: "Knowing that Aviagen develops a complete range of birds to meet diverse market needs and environmental conditions allows us to plan the development of broiler production in Kazakhstan with confidence. High competition and global challenges place high demands on production efficiency and increase responsibility to consumers. I would like to wish our industry colleagues success and high performance."