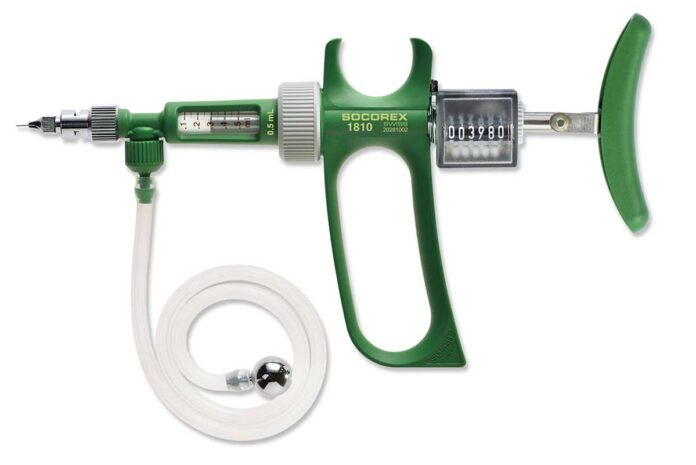 At Socorex®,they suggest that while injecting animals, it is important to check how many are vaccinated and the remaining number to treat. For this purpose, the new Abacus™ magnetic shot counter is an easy solution to get relevant information.
Supplied as an accessory, the counter fits the Socorex ultra 1810 syringe line up to 0.1, 0.2, 0.3 and 0.5 mL. These models are commonly used with various animal species such as chicks, pigeons, poultry, geese, and ducks.
The Abacus™ shot counter is simple to fit on the injector without any tool. It has a position disabling shot counting during priming and rinsing. The counter is not autoclavable and is watertight as required in aquaculture.
The Abacus™ shot counter is an ideal solution to evaluate vaccination campaign efficiency, and syringe performance / reproducibility. See details on the Socorex website www.socorex.com or contact your nearest Socorex distributor.