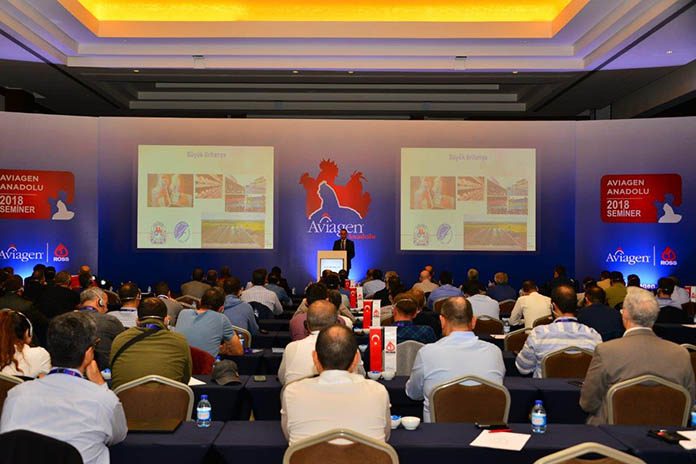 Ross® poultry producers from throughout Turkey came together to explore a wide range of topics, including an outlook of the global poultry market, current genetic developments, flock management and broiler health.
The Aviagen® Anadolu team welcomed more than 100 customers, engaging with them on these topics and more, presented by Aviagen experts and guest speakers.
Wide-ranging points of discussion
The seminar focused on disease prevention, gut health, antibiotic reduction and optimal male management. A special session also emphasized how to optimize management from the farm to broiler processing, which inspired thought-provoking discussions among attendees. During a panel discussion, the audience was given the opportunity to reinforce their understanding of the messages by asking questions.
Data Analyst and Reporting Specialist Işıl Özkan thanked customers for consistently providing performance data, which helps Aviagen Anadolu make needed improvements and enhance its quality of support. She also presented an overview of Parent Stock and broiler performance in Turkey and across the globe.
Other seminar highlights were a virtual tour of the modern Aviagen Anadolu Laboratory, along with an overview of the Ross 400 and 145 Clubs, which are gaining in momentum throughout Turkey. The Clubs recognize the dedication and skill of customers who achieve winning performance with their Ross flocks.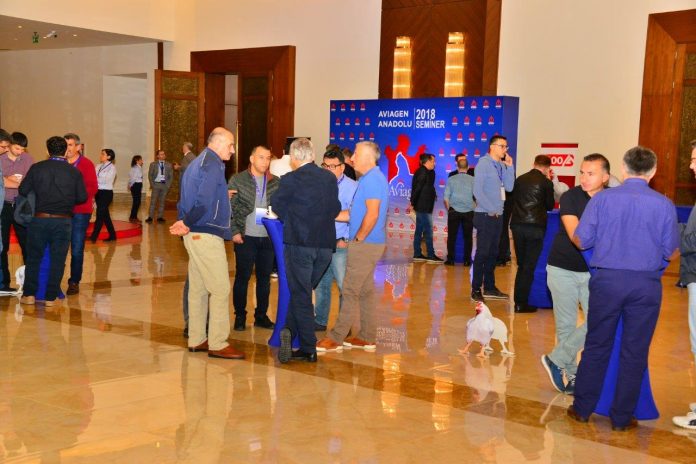 Invaluable networking and information-sharing
Aviagen Anadolu General Manager John McGrellis explained that for him, the seminar success was evident in the great sharing of ideas and camaraderie. "We value opportunities to get together with our customers. It is due to their commitment and loyalty that the Ross brand is seeing widespread growth in the country. Our customers are absolutely our number one priority, and we feel that offering them the very latest management developments and regular, close collaboration are key to strengthening their success."
Fidan Sungur of Egetav commented, "The seminar was very useful and relevant to our daily work. It gave us practical advice to safeguard the health of our flocks, along with a chance to network with our fellow local growers, which always leads to greater ideas and insight. We appreciate the ongoing support of the Aviagen Anadolu team, and look forward to future meetings."