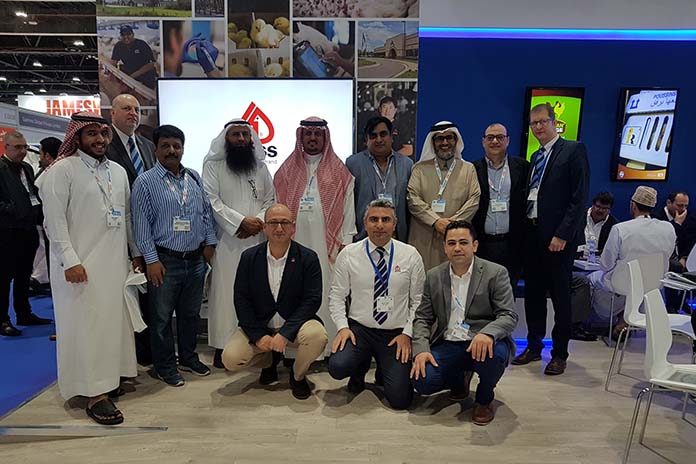 Aviagen recently welcomed Agricultural Development Company (ADC) to the Ross® 140 Club. ADC earned membership in the prestigious club for its outstanding achievement of 153 Ross 308 chicks to 62 weeks at its Odaizi Farm, representing the first Ross 140 Club member from the Kingdom of Saudi Arabia.
Rewarding outstanding Ross performance
As its name implies, the Ross 140 Club recognizes breeder performance of 140 chicks per hen housed. The Ross 140 Club and its counterpart on the broiler side, the Ross 400 Club, are intended to commend the outstanding stockmanship and dedication needed to tip the scale on the performance of Ross broiler breeding stock. ADC was honoured during a special ceremony at VIV MEA, which took place Feb. 5-7 in Abu Dhabi, United Arab Emirates. ADC is a customer of the Ross distributor for the Kingdom of Saudi Arabia, Pure Breed Poultry Company. As an award winner ADC joins a growing network of Ross 140 Club members throughout the Turkey, Middle East and Africa (TMEA) region.
"Congratulations to ADC for the excellent results with Ross 308 parent stock," said Bulent Tanyildizi, Ross Sales Manager, MEA. "This impressive performance can be reached when the genetic performance of our birds is optimized through excellent management and hard work. Our tradition at Aviagen is to regularly recognize and reward the success of our valued distributors' customers, and the expansion of Ross club memberships throughout TMEA confirms the growing success. I've seen that each new club entry gives confidence to other Ross Parent stock customers demonstrating the performance possible with the superior Ross bird. We look forward to welcoming more TMEA poultry operations to the 140 clubs."
Pure Breed CEO Moeen Alkhatib added, "I am very pleased that Aviagen and Pure Breed acknowledge this great achievement of ADC on Onaizi farm, and delighted to have the opportunity to congratulate Mr. Sajid, Mr. Wail and Mr. Hazem from ADC senior management at VIV MEA. ADC's accomplishment is a great example and encouragement to our Ross Customers in the Kingdom of Saudi Arabia."