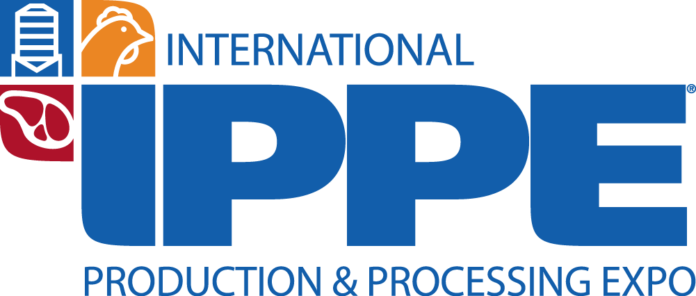 The theme, "A Look at Avian Influenza to Prevent Its Spread and Recover from the Damages It Caused," will be explored through a robust program line-up featuring technical experts, key business leaders and university researchers from the Latin American poultry industry.
The Summit is presented by the International Poultry Expo (IPE), part of the International Production & Processing Expo (IPPE), and the Latin American Poultry Association (ALA).
"Avian Influenza has spread throughout the Central and South American region, creating additional urgency to protect the respective national industries," said Paul Hill, West Liberty Foods, and chair of USPOULTRY's International Committee, which helps organize the Summit. "Technical topics focused on the surveillance, prevention, management and eradication of avian influenza and additional diseases will be addressed at this year's Summit."
Registration for IPPE and the Latin American Poultry Summit will open on Oct. 16. Mark your calendars to register and receive the early bird discount rate of $250 for the Summit.
The 2024 IPPE show dates are Jan. 30 – Feb. 1, and the event will be held at the Georgia World Congress Center in Atlanta, Georgia. More information on the 2024 IPPE can be found at ippexpo.org, and information about the Latin American Poultry Summit can be found at lacumbreavicolalatinoamericana.org.