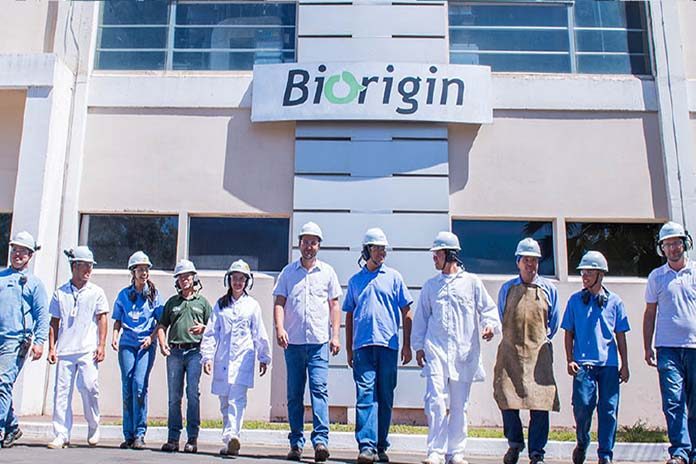 Biorigin is a brazilian company which mobilizes expertise and technology to promote health and quality of life. Using biotechnological products, it produces natural ingredients for flavor enhancement, sodium reduction, shelf life extension in food market and for animal nutrition enrichment and health.
Founded in 2003, Biorigin is a Brazilian company that mobilizes knowledge and technology to develop innovative solutions in 100% natural ingredients for the animals' health and well-being. Its portfolio is composed of 100% safe ingredients, assured by the total traceability of the vertically integrated production process, in addition to the quality assured by certifications FSSC 22000, ISO 9001, ISO 22000, GMP+ (Feed Safety Assurance), Kosher and Halal. It is the first company certified by The Bonsucro Chain of Custody for yeast extracts and derivatives produced from fermentable sugar and sugarcane yeast cream, showing the Biorigin's commitment to social, environmental, and economic practices through sustainable supplying.
The full control of the production chain is what distinguishes Biorigin. As Zilor supplies the raw material, the company ensures the traceability of the entire process – from yeast production to the final product, providing more safety to the customers.
Another distinctive feature is the Pure Culture plant, the first in Brazil, which allows selection the best yeast strains for each product and maintaining continuous production, in addition to total control of the production process.
Biorigin also has its own Research and Development Center, with three laboratories, a highly trained team and cutting-edge equipment for the development of new products. The company has also established partnerships with universities and with the most acknowledged research institutes in biotechnology in Brazil and abroad, in order to evaluate the results, functionalities and applications of its products.
Contact: Merylin Miguel (Strategic Marketing) at merylin.miguel@biorigin.net