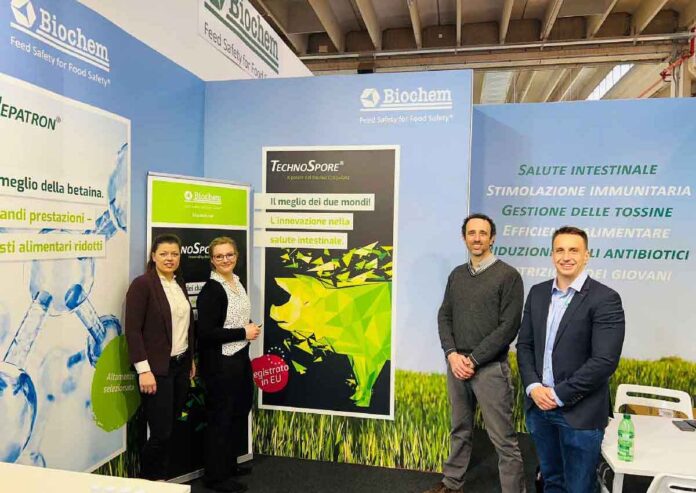 To enhance its consolidation in the Italian market, Biochem has participated with a booth during the Fieragricola of Verona. This was a very good opportunity to meet and exchange with customers and partners, and even more in this edition, the first one after COVID pandemic.
During the exhibitions it was presented the new products and solutions to support the poultry market needs. Among these solutions, the visitors of Biochem booth, could see:
A natural based gel, HatchGel, for the hatchery. It is an excellent functional carrier for vaccines, like coccidia one, and for other feed additives like vitamins and probiotics. Has a natural colorant with certain prebiotic effect to enhance the consumption by the chicks and turkeys.
BioSol, an excellent complement to use with Hatchgel in the hatchery, and at the arrival of the animals at the farm via the drinking water. Favours the gut development and a quick colonization of the gut, to avoid the entrance of pathogens, reducing the mortality during the first week and the whole cycle.
And also, solutions for the feed, with the presentation of TechnoSpore, to accompany and continue the positive effects of the probiotics started with BioSol. In this case, is a unique strain in the EU, it is a Bacillus coagulans, that improve performance and gut health, specially in challenges periods and to support during the periods of coccidia vaccination.
Website: www.biochem.net