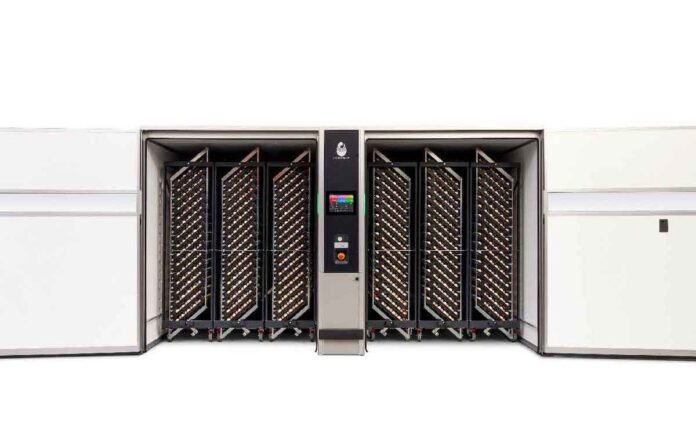 This year, Petersime celebrates a milestone in its long history, which started exactly 100 years ago with the invention of the world's first electric incubator.
Petersime NO.1: a revolution in commercial incubation
The roots of the Petersime brand we know today can be traced back to the American town of Gettysburg, Ohio, where entrepreneur Ira Petersime established a small family business called The Petersime Incubator Company. In 1922, he and his son Ray invented the Petersime NO.1, the world's first electric incubator. A revolution in commercial incubation, the NO.1 model sparked numerous innovations that would perfect the incubation process in the following century.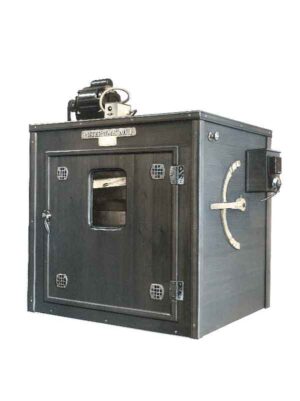 For over 25 years, the American-made incubators were imported to Europe. In 1949, Georges Bohez – active as a Petersime sales agent in Belgium and the Netherlands – reached an agreement to start producing the redwood incubators under American license. Petersime nv in Olsene, Belgium was founded on the very same site where the company is still located today.
Following several incubator improvements by the Petersime family since their invention of the NO.1 model, the American license agreement ultimately ended in 1966. This meant the true kick-off for Petersime nv's international growth, as it introduced its own innovative incubators and hatchery solutions to the poultry market.
What Petersime stands for today
While it all started with the Petersime NO.1 in 1922, the world's first electric incubator invented by Ira and Ray Petersime, Petersime once again secured its pioneering role with the launch of X-Streamer™, the first intelligent incubator that turns data into maximum hatchery performance. Together with the Eagle Trax™ cloud-based data solution, the range is a milestone for digitalisation in the hatchery.
Today, Petersime is active in over 150 countries. 500 million chicks are born in Petersime machines, week after week. Proud of its long history as a world leader in incubation, Petersime is committed to ensuring its customers maximum profit for life.