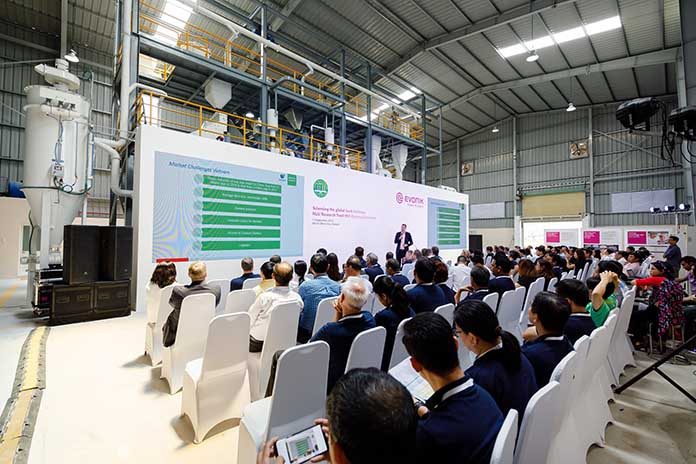 The feed mill, a scientific collaboration between Evonik and Nong Lam University, is dedicated to research trials and provides a valuable resource to foster technological advancement of a more sustainable feed industry in the country.
Dr. Alfred Petri, Senior Vice President Sales Animal Nutrition at Evonik, said Evonik would work with the university to explore new concepts and feeding technologies for the future needs of the local industry. "The feed mill is also open to other companies that wish to test their products," he said. "Evonik alone will not be able to provide all of the solutions. We have, to a certain extent, specialised and concentrated on probiotics while other companies specialise in organic acids and alternative products. These need to be tested, compared and checked, and this is why we are looking for partners."
The facility, which took two years to complete, will help tackle challenges facing the animal feed production industry in Vietnam. "Vietnam has some very specific challenges as they are on the edge of moving away from antibiotics toward antibiotic-free production, which may lead to adaptations in the feed production process," said Dr. Petri. "The country is an important and growing market for specialist animal nutrition, driven by an increasing demand for safe and healthier food."
Located at the Nong Lam University campus in Ho Chi Minh City, the facility will produce mash as well as pelleted feed for research trials and is designed for handling various small batches, while minimizing cross-contamination. As well as providing a basis for better research, the feed mill will also be a valuable teaching resource for students and teachers at Nong Lam University.
Watch the interview to receive more background information regarding the partnership with NLU.