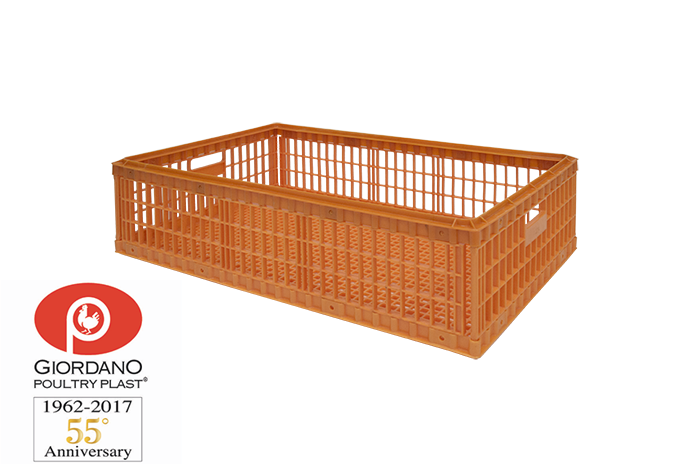 Starting from November 2017, Giordano Poultry Plast is launching a brand new model within its animal transport coop range: the Piedmont Open (see picture 1).
Based on the need of different markets to have a cage ensuring better bird transport conditions, with reduced risk and incidence of injuries and bone fractures during loading and unloading operations, the Piedmont Open was developed by Giordano Poultry Plast's R&D department with the purpose of achieving significant reductions in stress and time needed to carry out usual transport operations.
This version optimally integrates Giordano's transport coops, already recognized as the world widest!