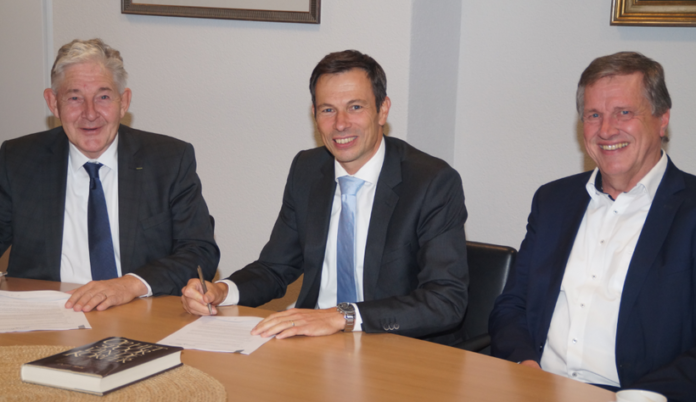 Hendrix Genetics, a global multi-species animal genetics company, announces the appointment of Richard Maatman as Deputy Chief Executive Officer. He will join Hendrix Genetics no later than 1 January 2023. Following a period of transition, in 2023 Richard will be appointed Chief Executive Officer of Hendrix Genetics, succeeding Antoon van den Berg. Richard Maatman is an experienced business leader who has worked in senior management roles in animal genetics and production companies with origin and education in animal breeding.
In the position of Deputy CEO, Richard Maatman will oversee a number of departments and strategic initiatives as part of a transition plan after which he will succeed Antoon van den Berg. In his role, Richard will work closely with the senior leaders of the Business Units and Staff Departments on the various projects and initiatives.
Thijs Hendrix stated: "We are very happy that Richard has accepted this position within our company which is a perfect fit in many aspects. We look forward to him becoming the new leader of Hendrix Genetics and continue in an accelerated way our journey of growth and sustainable animal breeding."
Richard has extensive international management experience in agribusiness, animal breeding and animal nutrition. After graduating from Wageningen Agriculture University in 1993, where he obtained a Master's degree in Animal Science with specialization in Animal Breeding, Richard joined Nutreco/Euribrid as Geneticist of Hisex Layers. From 1998 till 2000 Richard worked as a Geneticist for Hendrix Poultry Breeders, the predecessor of Hendrix Genetics. From 2003 till 2007 Richard was General Manager of the broiler breeding activities Hybro which was combined in 2008 with Cobb-Vantress. From 2007 till today Richard held various senior management positions within Nutreco and is since 2017 as Managing Director leading the Trouw Nutrition activities for Europe, Central-Asia and Middle East.
With this appointment, the Executive Committee will consist of five members:
Chief Executive Officer: Antoon van den Berg
Chief Business Development Officer: Raf Beeren
Chief Financial Officer: Luc Claessens (a.i.)
Chief Innovation & Technology Officer: Johan van Arendonk
Deputy Chief Executive Officer: Richard Maatman
Hendrix Genetics is a leading company in animal genetics. It has a multi-species focus, with core activities in the breeding of layers, turkeys, traditional poultry, pigs, salmon, trout, and shrimp. The company has over 3,500 employees that deliver young animals and eggs to producers in more than 100 countries. It has a continuous focus on R&D aiming to achieve improvements in genetic characteristics and animal welfare. With this, Hendrix Genetics is dedicated to setting the standard for sustainable breeding and contribute to solving the global food challenge.