On the 7th of September 2017 Kaisiadoriu Paukstynas – member of Kauno Grudai Group – Lithuania – celebrated the inauguration of their new broiler breeder complex in Kaisiadorys equipped by VDL Agrotech.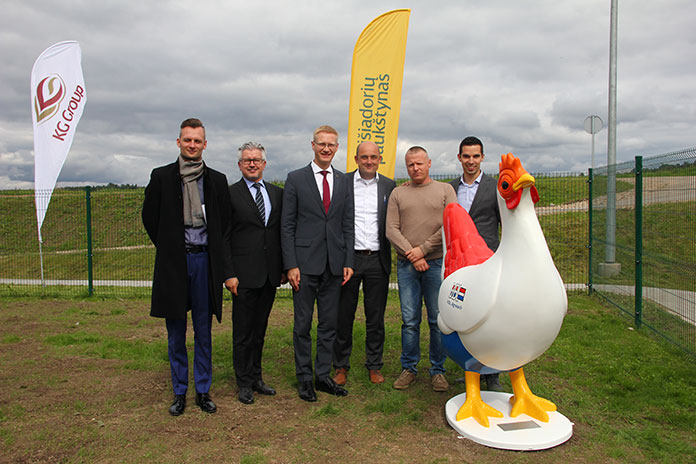 This complex can be considered one of the most modern of its kind in Europe, and is absolutely unique in the Baltic States. It was built in accordance to the latest breeding standards, and is equipped with the most modern technological developments such as computer controlled automatic feeding with daily tube winching, the Matrix male feeding system and automatic separate flushing of the drinking lines.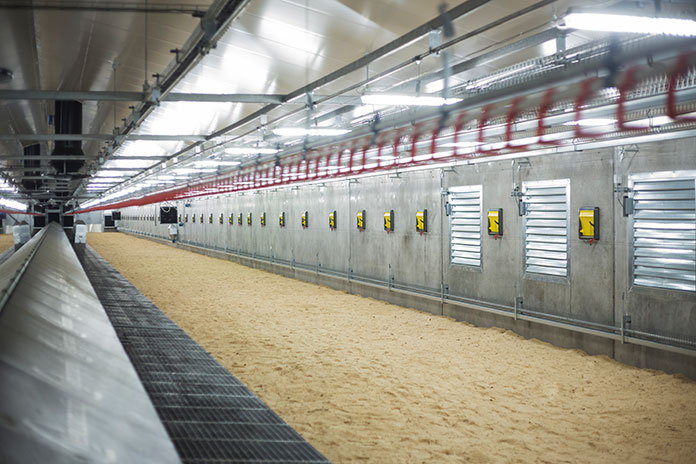 The complex with its 5 houses, central feed kitchen, administrative unit and central egg collection area provides place for 60.000 broiler breeders.
To show appreciation for the trust KG-Group gave in VDL Agrotech as partner, a huge chicken to be placed at the entrance of the complex was donated.
Video and description of Project:
For information contact:
vdlagrotech.com
info@vdlagrotech.nl
https://www.facebook.com/VDLAgrotech
https://twitter.com/VDLAgrotech
www.linkedin.com/company/vdl-agrotech
www.youtube.com/user/VDLAgrotech