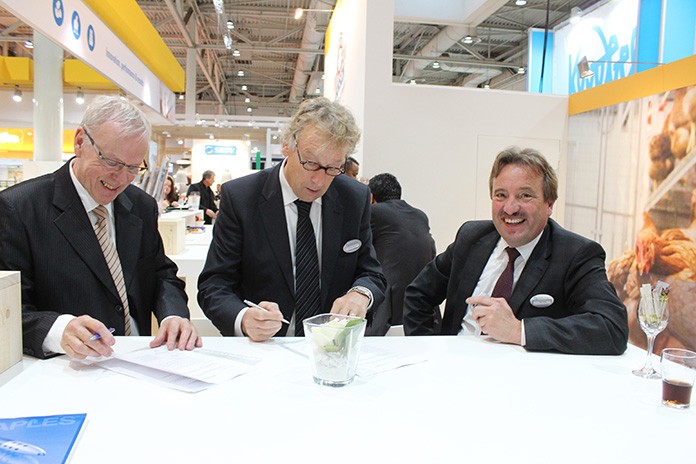 Jansen Poultry Equipment and Vencomatic Group announced they have entered into a licensing agreement on two systems that are protected by patents held by Vencomatic Group.
Under the terms of the agreement, Vencomatic Group has granted a royalty bearing patent license that allows Jansen Poultry Equipment to develop, produce, and sell Vencomatics' portal aviary system, and frameless manure belt.
Theo Hoen, CEO of Vencomatic Group, commented: "I am very pleased that Jansen and Vencomatic came to this agreement because for an innovative company it is important that patents are respected".