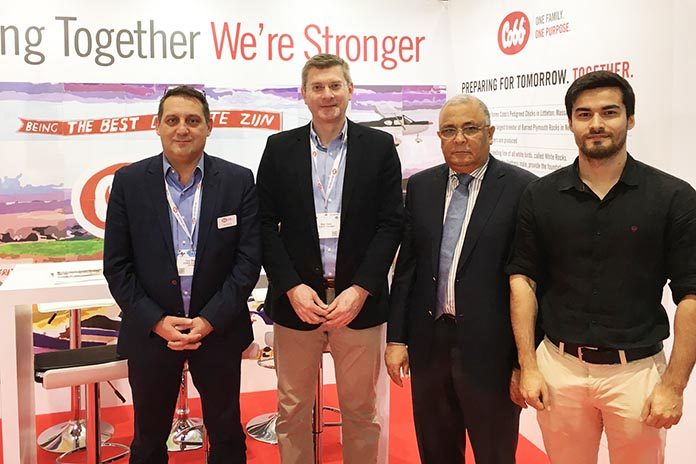 Kefayat General Trading Company has been appointed by Cobb Europe as its agent for Uzbekistan, strengthening the breed's position in the growing market.
The agreement was signed at the VIV MEA 2018 show in Abu Dhabi where Mark Sams, Cobb Europe general manager, said the Uzbekistan market is important for the breed and one where there is great potential to expand.
"We are delighted to sign this contract with Abdullah and Abdul Vahab Vahab who will be joining us on the Cobb booth at the AgroWorld exhibition in Tashkent on March 14 to 16," he said.
Abdul Vahab Vahab is managing director of the Kefayat General Trading Company, and his nephew Abdullah Vahab has a breeder farm where he has been using the Cobb breed for several years.
Tore Mercan, Cobb Europe sales and technical director, stated: "It's been a pleasure to work with Abdullah in the Uzbekistan market. It is great that we share the same customer-focused approach and ideas. We welcome Abdullah and his colleagues to the Cobb family, and look forward to working with them to increase the breed's presence in the market in the future."
The Central Asian republic of Uzbekistan has been expanding chicken production to meet increasing domestic demand and particularly export sales which are the main driver of growth. Last year production increased by 10 to 15 percent mainly through good prices in the domestic market. The company began to focus on Uzbekistan three years ago and has already gained more than one third of the market with good prospects of further growth.
Throughout the VIV MEA show the company exhibit was extremely busy, with discussions focusing on the success of the breed across the Middle East and on plans to expand in a number of countries.