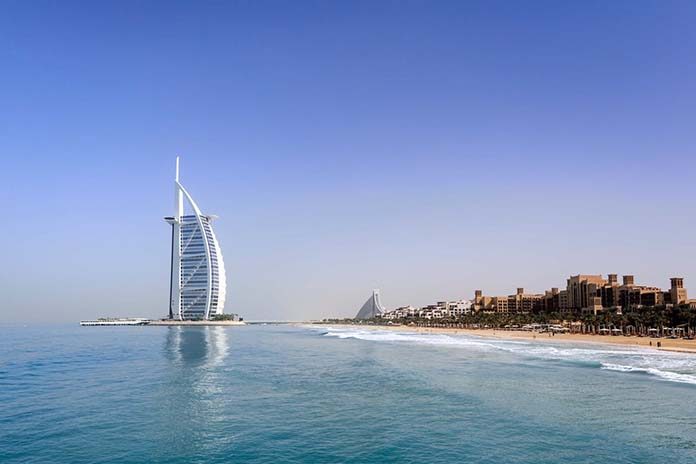 EuroTier Middle East to debut in the United Arab Emirates from 9 to 11 September 2019. Exhibition stand booking are now being taken for EuroTier Middle East, the new event's organisers, the DLG (German Agricultural Society) and its local partner of the new show in the United Arab Emirates (UAE), the Abu Dhabi Food Control Authority (ADFCA), have announced. Taking place at the Abu Dhabi National Exhibition Centre (ADNEC), in Abu Dhabi, the UAE's capital, from 2nd to 4th September 2019, the new trade fair will be one of three new EuroTier-branded events to take place next year outside Germany, where the parent exhibition – EuroTier – is held.
The agreement to jointly host the EuroTier Middle East exhibition was announced in November this year at EuroTier, the leading trade fair for animal production, which attracts about 2,600 exhibitors and some 155,000 visitors. The new event will benefit from the EuroTier brand, which offers a comprehensive overview of global topics and trends in modern animal husbandry in the poultry and dairy sectors, and species relevant to Europe and their corresponding cross-species inputs such as feed.
According to a recent report commissioned by Gulfood, Middle East North Africa (MENA) has the fastest and highest meat market growth rate of any region in the world at almost 30 percent. Between now and 2021 the livestock products market is expected to reach US$6.6 billion.
Exhibitors' interest registered
Figures from the United Nations' (UN) Food and Agriculture Organisation (FAO) suggest there are now about 143 million sheep, 73 million goats and 49 million cattle in MENA countries, while the UN's Comtrade database reveals that the UAE imported live animals worth $204 million and meat and edible offal worth $1.63 billion in 2016.
At the same time, there are a number of challenges facing livestock farmers in the region. These include a lack of official channels to help producers sell their produce; a focus on meat production that tends to ignore milk production and other animal products; a lack of outlets for co-products such as wool and dung; different regulatory environments in MENA nations; and a lack of governmental investment in biosecurity across the region.
"This environment for animal farming in the MENA area makes EuroTier Middle East the perfect platform to pull the livestock sector together and point the way for its development in the future," said Jens Kremer, Director Business Development, DLG Exhibitions. "Animal husbandry professionals will be provided with a comprehensive insight into the various production and marketing segments for both specific species and across all product categories. And this will be supplemented with technical programs that will be tailored to regional topics by the DLG in cooperation with international and national partners."
The first EuroTier trade fair – the name literally translates from German as "Euro animal" – was launched by DLG in 1993 at Hanover's Exhibition Grounds and now takes place every two years. Trade fairs have been an important part of the DLG's activities since it was founded in 1885. Its portfolio also includes the world-leading farm machinery exhibition Agritechnica, as well as 40 other exhibitions and events in numerous countries worldwide.
More information can be found by visiting: www.dlg.org or www.dlg-tradefairs.com