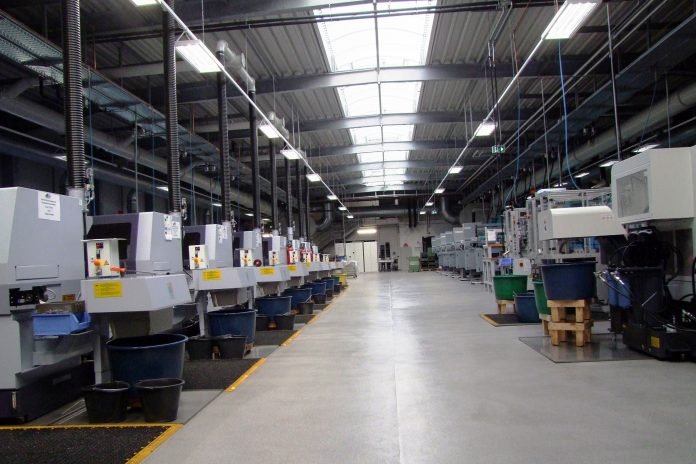 Water is the most precious nutrient for all living creatures. Its spilling is a loss and may cause serious problems. Therefore, the Dutch nipple maker IMPEX puts a lot of effort into the production of high quality leakage free drinkers for livestock. With the inauguration of a new factory the company expects to be ready for a sustainable future.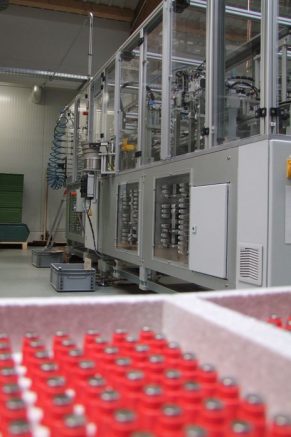 Water is the most precious and sometimes limited available nutrient for all living creatures. In poultry houses leaking drinking nipples may cause serious wet litter problems, affecting the in-house climate conditions and consequently flock health and performance. The resulting losses can be dramatic. Impex, one of the largest nipple makers in the world understands this issue and is determined to help the livestock industry offering leakage free drinking nipples. A brand new factory near Frankfurt, in Germany, was therefore built where drinking nipples for the pig and poultry industry are produced. The recently inaugurated top notch production facility in Aulenhausen replaced the old Neher factory, which burned down in April 2014. With an investment of more than 20 million euros, Impex has now one of the most modern and sustainable drinker production plants in the world. It produces here more than 30 million pig and poultry drinkers annually.
Precision technology
With the commissioning of the new plant, Impex is determined to continue delivering high-quality products that meet the three pillars the company represents; Innovation, Service and Quality. The new factory was added to the existing production department, an ultramodern testing and research centre. Impex director Richard Wentzel expressed all his proud for this new goal. In the new facility, among other things, products are carefully monitored with high precision measuring equipment, for example roughness, roundness, flatness, angularity and thickness of the steel parts. Every single nipple part is turned, drilled and measured up to a 0.005mm precision. To improve water flow, all metal parts are cleaned from remaining drilling oil before moving them to the assembling line. This section of the plant consists of precision machines (robots) to assure that no parts will be damaged when bringing together all different nipple sections. Since no leakage is accepted, every single nipple is put on trial three times to check on air tightness. On top sustainability testing of essential products is carried out to ensure many years of uninterrupted and leak-free use of the nipples.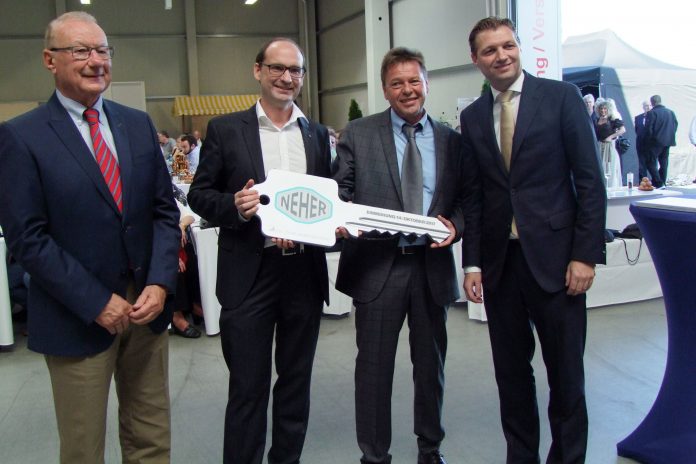 Social responsibility
The opening of the factory in Aulenhausen has a special significance for this village of 250 souls only. Landrat Manfred Michel and Mayor Manfred Heep of Weilmünster expressed great gratitude for the decision of the Impex owners, the Wentzel family, to rebuild the factory in that village. "A departure would have caused great damage to the village life", said Mayor Heep. He thanked Richard and his father Willem Wentzel, for their social responsibility in giving the village a future and being attractive for young families.
Next to the plant, the Wentzel family granted also a boules (Petanque)-court, which was given the name 'Willem Wentzel Platz' on village's initiative.The factory employs around 60 employees. Most of them received an intensive training after getting out of the old factory to become acquainted with the newest multi-spindle machines and measuring equipment, so that they were well trained for their new work. This made them even more committed to satisfy the high demands of Impex' clients.

For more information please contact: info@impex.nl or +31 (0)342 41 66 41