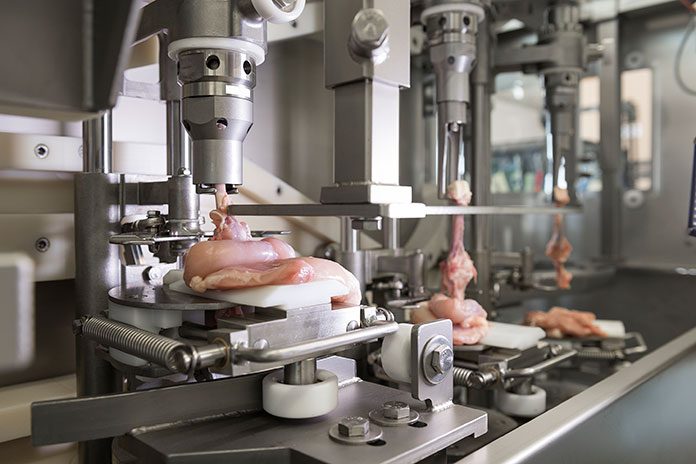 The new Meyn WLD whole leg deboner M3.0 is a compact and flexible deboning solution; easy to install and with limited investments.
The Meyn WLD Whole Leg Deboner M3.0 makes deboning even more attractive. The Whole leg deboner M3.0 processes left and right anatomical legs with or without skin at a maximum capacity of 4,200 legs per hour; 16.7% increased efficiency.
The WLD M3.0 can precisely debone whole legs to the highest-quality export standards, and to the level of quality demanded by the consumer. The system produces high quality, boneless whole leg fillet with minimal chance of bone fragments.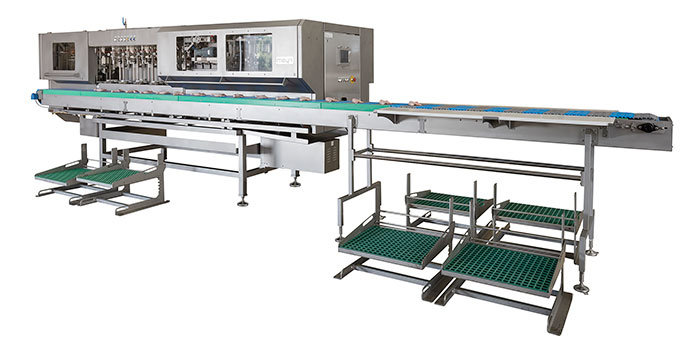 Newly designed scraping units contribute to increase yield and reliability. Additionally, less wear and tear components in the scraping units reduce the total cost of ownership. Alongside significant reductions in labor, an unrivaled high and consistent yield is achievable without troublesome adjustments.
All manual activities are fast to learn, easy to execute, and more ergonomic for employees. Processors can obtain outstanding results in a short period, and continuity is easily secured.
For more information, please visit www.meyn.com.