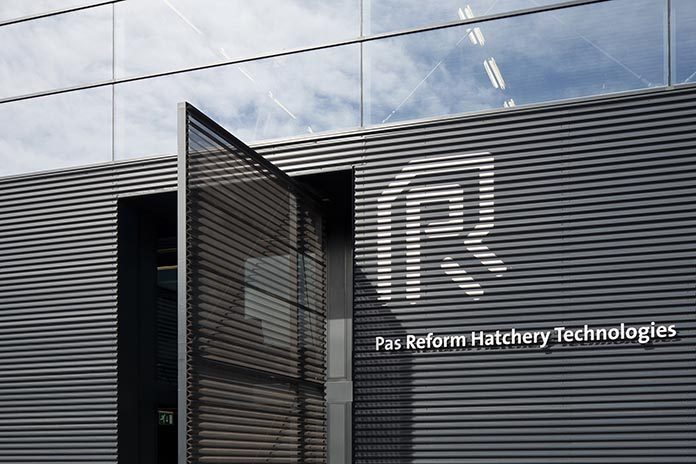 From June 20 to 22 Pas Reform will reveal a fresh approach to post-hatch feeding, and launch SmartStart™ to a global audience at VIV Europe, in Utrecht
For two years we have worked closely with biotech start-up In Ovo, DSM Premix company Twilmij and Philips NatureDynamics to develop SmartStart™. It is a flexible, ground-breaking post-hatch feeding solution that gives newly hatched chicks the earliest possible access to feed, water and light.
Throughout the project we have taken our lead from nature. SmartStart™ uses natural deep eutectic solvents (NADES) to retain water inside a semi-moist feed for a practical, simple post-hatch feeding solution. The SmartStart™ system offers a perfect start for newborn chicks, enabling them to eat from the moment of hatching. It promotes the development of robust day-old chicks and helps to reduce the need for antibiotics.
The beauty of the SmartStart™ concept is its ease of use and flexibility. It comprises two key elements that can be applied individually or together: precision feeding and intelligent lighting.
SmartStart™ enables hatchery managers to apply post-hatch feeding where it will have most benefit. You will find that it's easy to integrate SmartStart™ into existing hatcheries and apply it to some or all flocks; in one, two, or all hatchers.
It has been extensively tested by major Dutch hatcheries and now we're launching SmartStart™ to the world's poultry producers at VIV Europe in Utrecht.
VIV Europe's central theme for its 2018 show is 'Sharing Data'. There could not be a better opportunity to showcase our capabilities as the world's only genuinely single-source supplier of fully integrated hatchery solutions.
Join Pas Reform at VIV Europe in Hall 7 on stand D074/075 to find out more.