VIV MEA, the international trade show from feed to food for the production & processing of poultry meat, eggs, fish, and dairy, in the Middle East and Africa, returns for its 4th edition 20-22 November 2023, in Abu Dhabi.
With around 500 exhibiting companies from more than 50 countries, 17,500 sqm gross and over 6,000 visitors VIV MEA 2021 has expanded into an extra hall at the Abu Dhabi National Exhibition Center. After this successful third edition, this international event comes back for the 4th time with an enriched conference program covering the latest trends in dairy, fish, poultry, eggs, cattle, calves, goat, and camels. Strongly driven by business, VIV MEA will offer more products and trade opportunities to the MENA region professionals.

---
AVIAGEN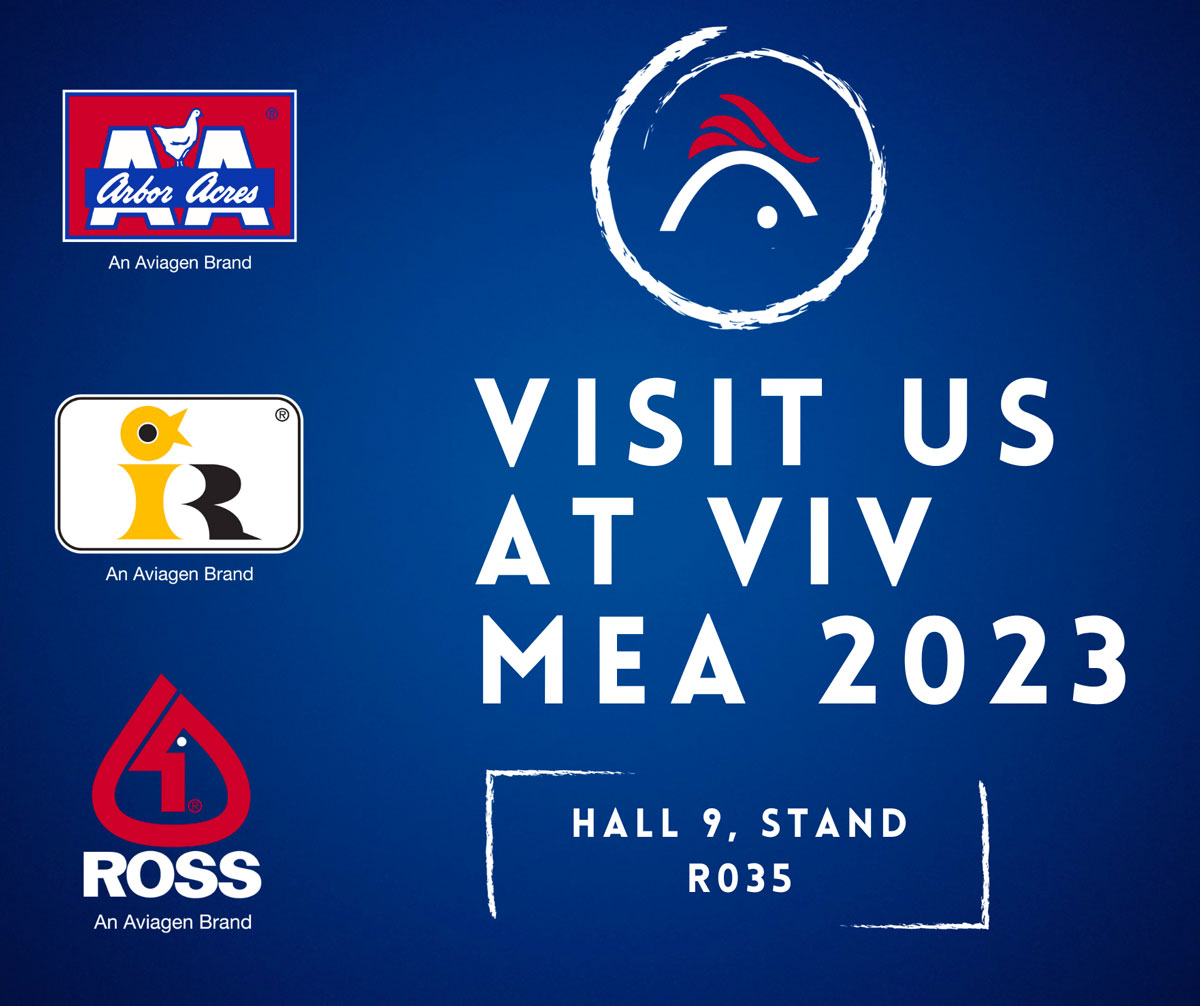 Aviagen® looks forward to exhibiting and welcoming customers to VIV MEA 2023. Aviagen will be exhibiting at Hall 9, Stand R035. Aviagen specialists from the TMEA region will be available at the show to meet with customers and attendees. The company will be representing their core product brands including Arbor Acres®, Indian River®, and Ross®. Since the last VIV MEA, Aviagen has invested in a number of new supply bases within the region; which include Aviagen East Africa in Tanzania and Ross Central Africa in Zambia. At Aviagen, we recognize the commitment, investment and responsibility involved in the careful execution of everyday activities to enable us to be the supplier of choice for quality breeding stock for the regional poultry industry. We would like to thank you for your business and commitment to the company, and we look forward to seeing you in Abu Dhabi. 
Hall 9, Stand R035
www.aviagen.com – info@aviagen.com
---
CARFED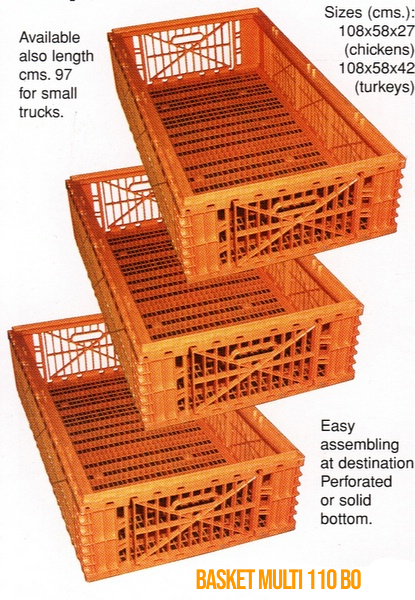 CARFED International LTD, worldwide leader in live bird plastic crates for chickens, turkeys, ducks and also day old chick boxes and egg trays and crates, will show, for the first time at VIV MEA 2023. Following products will be there:
– Monoblock crates like MAXICARFED COD.43 crate for turkeys,  of cms  99x58x42   and SUPERCARFED COD.37 crate for live chicken with small door on the short side and big top door.
– Collapsible crates like MULTI 100 OS for chicken, with top sliding door, no side door of cms 97x58x27, MULTI 110 B0 crate with top sliding door only, solid corners of cms 97x58x27 and MULTI 110 "T" basket for turkeys of cms 97x58x42. Other products will be at the booth.
Besides will be presented a wide range of trays suitable for contact with any food:  meat, fish, vegetables, fruits as dates and olives and for freezing at -40 °C.  All trays are stackable as Code 25FF, with perforated sides and bottom, of cms 58x39x16 or stackable and nestable when empty as Code 642/643FF, with perforated sides and bottom, of cms 60x40x20/30.  
Hall 9, Stand N031 
www.carfed.it – carfed@carfed.it 
---
CORTI ZOOTECNICI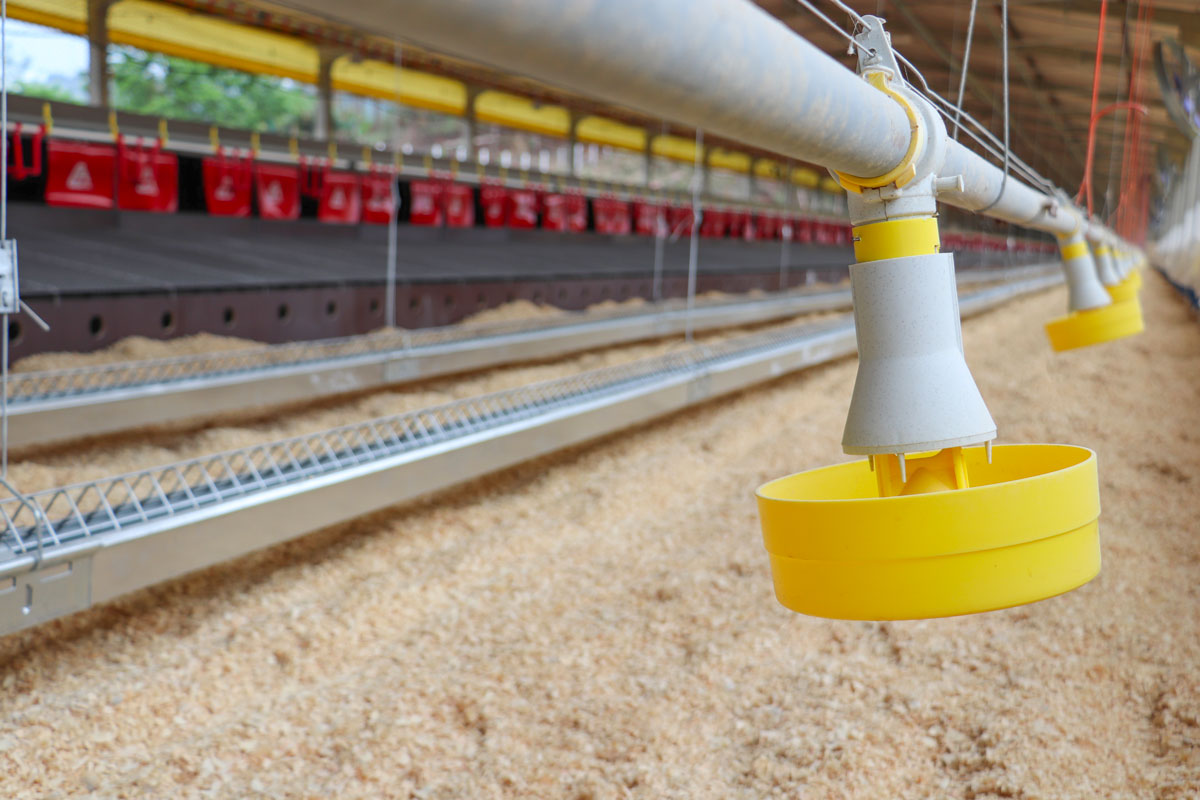 Corti Zootecnici s.r.l., world leader in the production of poultry articles with over 40 years of experience in the sector, confirms its presence at VIV Mea 2023.
VIV Mea has always been a consolidated event for Corti Zootecnici. During 2023 edition we will provide an overview of our products like feeder Infinity, drinkers 360° and vertical, egg and PP Belts and much more. Invite your friends and partners and come and have a close look at the new products and launches in the poultry sector.
Hall 7, Stand B025
www.cortizootecnici.it – info@cortizootecnici.it
Corti Zootecnici – Youtube 
---
FACCO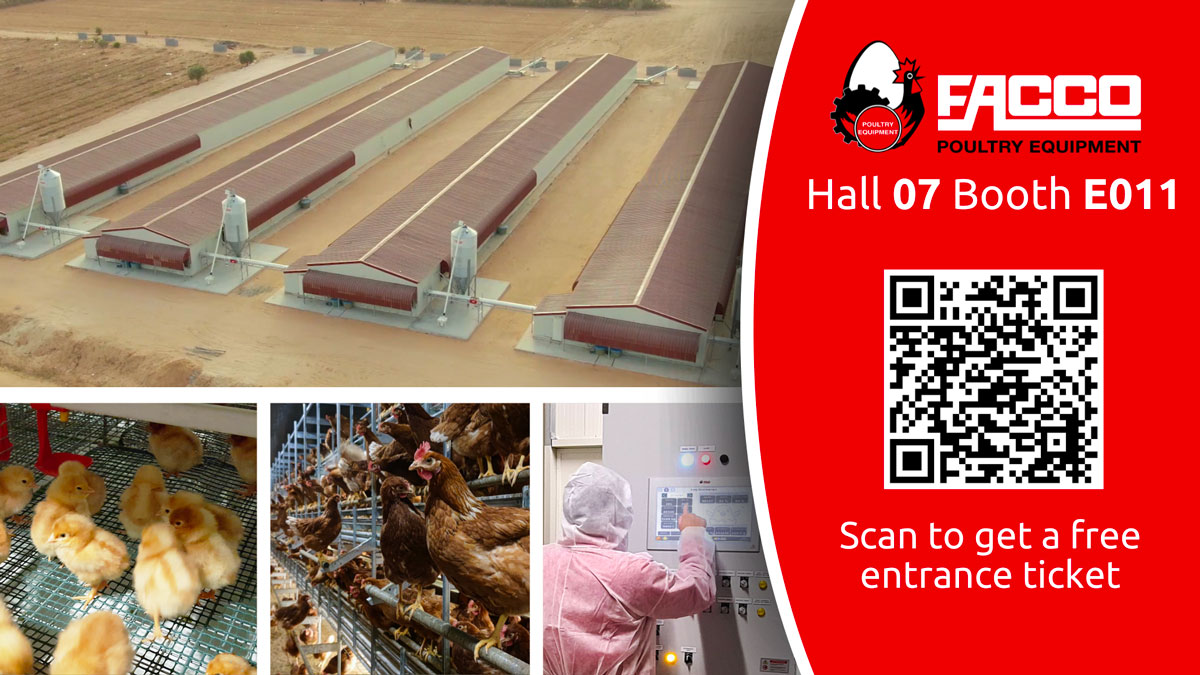 Facco with more than 65 years of study and worldwide experience is leader in the poultry sector. Specialized in turnkey solutions, we offer a complete range of reliable and flexible systems from traditional (pullets, layers and broilers) to cage free.
Our technology includes the Smart Farm system, the high-tech solution completely integrated with your farm for remote control and management. Facco Smart Farm allows to have a constant monitoring of the animal to assure its wellbeing along with the correct function of the system to enhance your business and results.
Our experts are looking forward to welcoming you at VIV MEA 2023 to share their professionality and know-how. We're by your side in developing the best solutions for your poultry farm.
Hall 7, Stand E011
www.facco.net/en – info@facco.net
Facco Turnkey Project- Layer and rearing house
---
GIORDANO POULTRY PLAST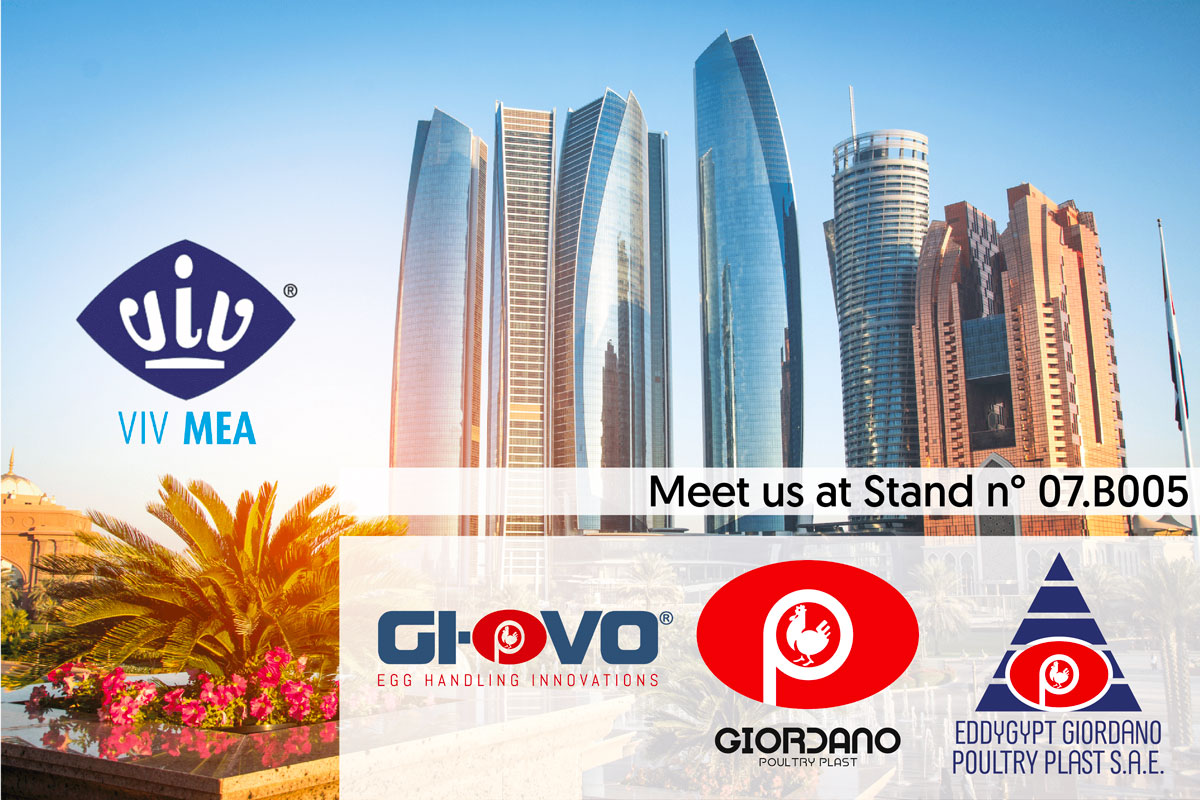 Giordano Poultry Plast is devoted to the design and production of plastic equipment for the professional poultry farming. The largest offer presently available on the market, which covers every production stage: incubation, breeding, transport and slaughtering.
The Dutch company Gi-Ovo is specialized in the marketing of integrated solutions for the automated handling and transport of consumer and hatching eggs completes the production-to-market process through the offer of quality and very durable plastic components distributed throughout the world.
Eddygypt-Giordano Poultry Plast S.A.E. was born 10 years ago so as to cover the exceeding demands of the Factory of Giordano in Italy. The company is located at Al Obour City, industrial Area, Cairo and works with big customers, distributors and agents in most of the Middle East and Africa.
You can find all the companies in the poultry sector of Giordano Holding.
Hall 7, Stand B005
www.giordanoholding.com – info@poultryplast.com
Giordano Poultry Plast – 60th Anniversary
Assembly Piedmont Coop – Mini Piedmont Coop
Manually packing our EggsCargoSystem®
---
HUBBARD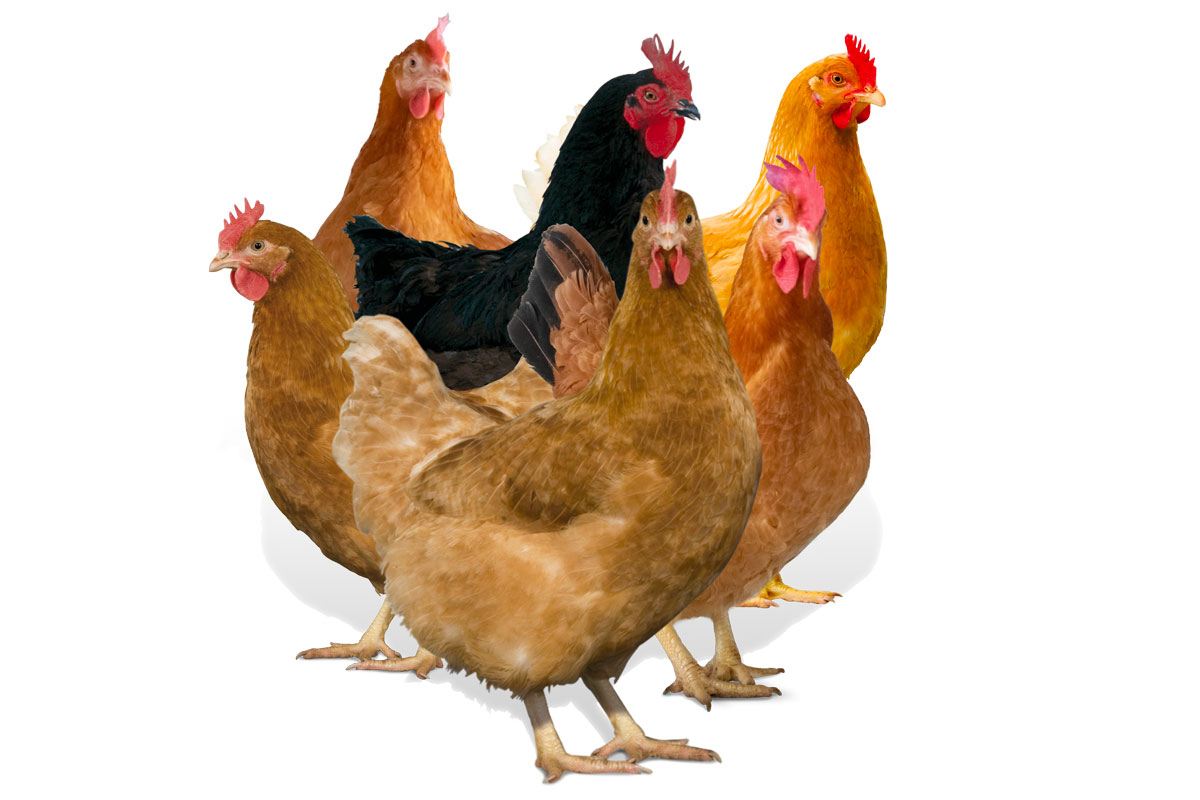 Hubbard is a worldwide reference for the supply of high-quality broiler breeding stock. We supply day-old grandparent and parent stock chicks all over the world.
The proven Hubbard Efficiency Plus high egg and chick numbers, robust broiler growth with good health, excellent feed efficiency and a high output of good quality saleable meat. It also adapts well to climatic and nutritional challenges.
Hubbard is the worldwide preferred choice for the speciality and slower growing chicken markets. The Hubbard Premium product range offers a large portfolio of breeds with colour differentiation, slow(er) growth, excellent robustness and good conformation.
No doubt you will find your product needs with us!
Hall 9, Stand R011
www.hubbardbreeders.com – contact.emea@hubbardbreeders.com
---
MAREL POULTRY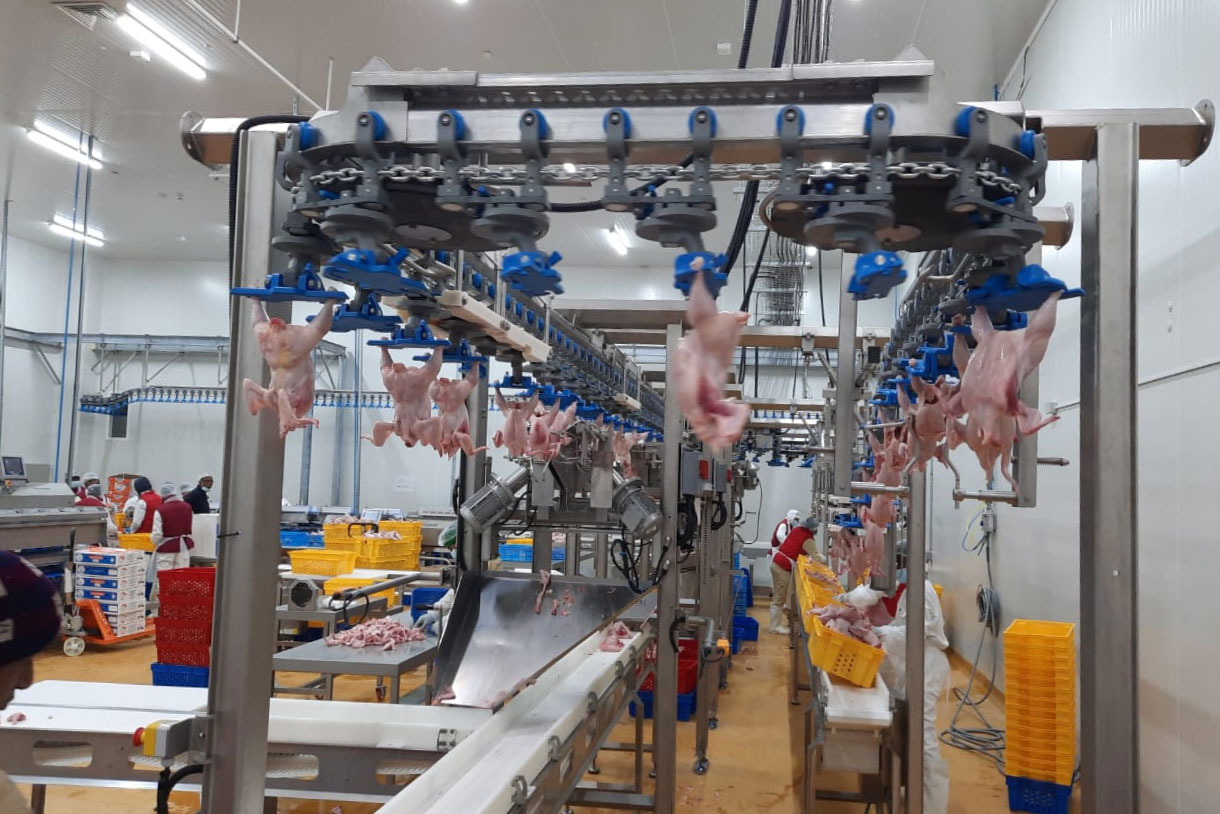 During VIV MEA 2020, you can discover how Marel's poultry processing portfolio seamlessly connects to the Middle-East market, enabling you to advance successfully towards tailor-made automation.
The ATLAS live bird handling system is gaining increasing attention in the Arab world due to its alignment with local demands and expectations. Our Nuova automated eviscerators with separate viscera pack line can make a real difference, as they can grow along with your business.
In the Arab world, there is a noticeable shift toward cut-up and deboned poultry products. Marel provides Arab poultry processors with robust solutions to address this trend through our ACM-NT Compact cut-up system and our AMF-i breast cap deboning system.
Hall 9, Stand M037
marel.com/poultry – info.poultry@marel.com
---
PETERSIME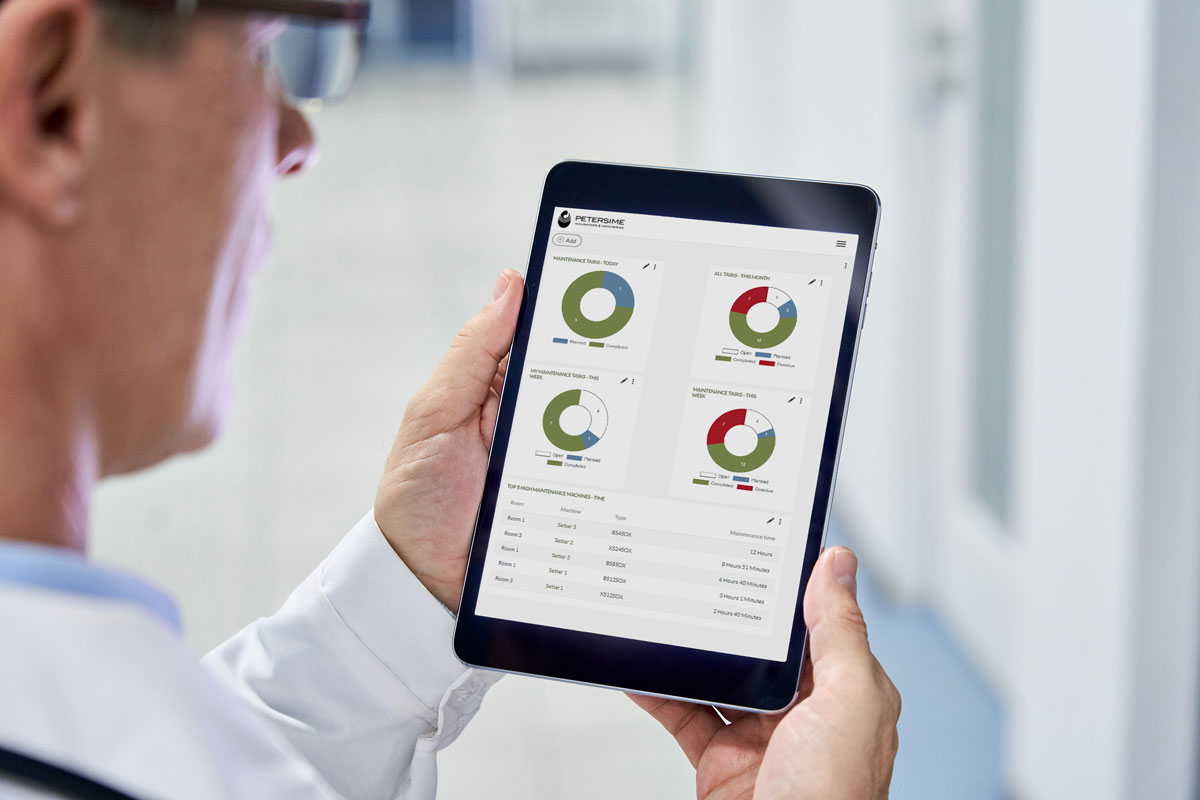 With over a century of incubator innovation, Petersime is uniquely positioned to address the wide range of customer needs on the rapidly evolving pathway to hatchery optimization and digitalization. At VIV MEA, visitors will learn about the solutions Petersime has on offer to help maximize hatchery performance and profitability:
– Eagle Trax™, the first intelligent hatchery software that enables hatcheries to digitize, analyse and optimally use data to advance ever more in hatchery efficiency, productivity and chick quality.
– X-Streamer™, Petersime's intelligent single-stage incubator that knows which eggs are on board and uses this knowledge to guide hatchery managers to make the best incubation decisions, while making working procedures for hatchery operators simple and error-free.
– X-Streamer™ Chick-Store, Petersime's dedicated machine for optimal chick storage. By holding chicks in a dedicated machine that optimizes the storage conditions, hatcheries can maximize the potential of day-old chicks and minimize the losses.
– A new generation of the Conventional Series with significant improvements in design and features. 
Hall 9, Stand R017
www.petersime.com – info@petersime.com
---
RIVER SYSTEMS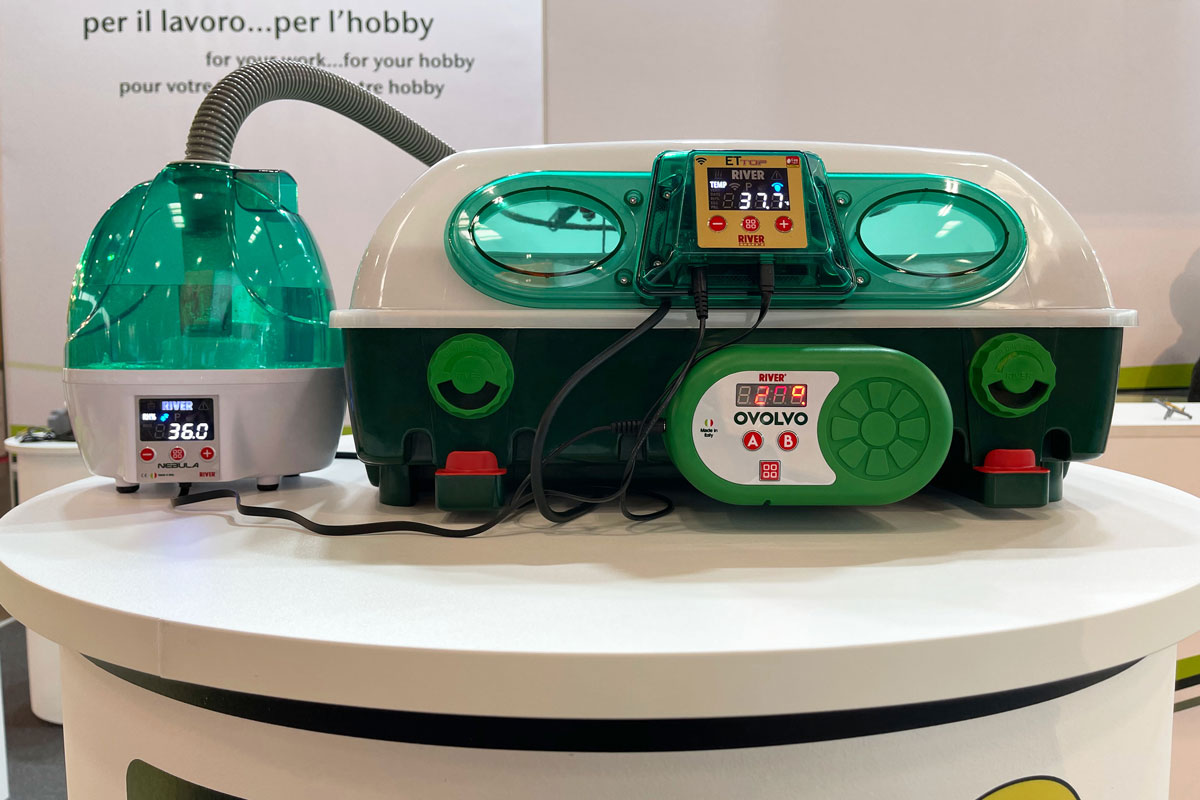 Participation in the VIV circuit events proved to have great outcome both in terms of contacts and results. This is why River Systems decided to attend VIV MEA again, to take advantage of a good showcase that allows us to meet new potential customers and let them see our products. Products that obtained the 100% Made in Italy certification.
Expectations are very high for the ET TOP incubator with Wi-Fi connection: it is fully integrated with the free River CovApp application.
Another novelty of the moment is our new CALEO heating plate suitable for 40/50 chicks up to 30 days old. Thanks to the special patented heating technology, CALEO generates constant and well-distributed heat over its entire surface.
To find out more, come and see us at River Systems booth.
Hall 9, Stand R055
www.riversystems.it – info@riversystems.it