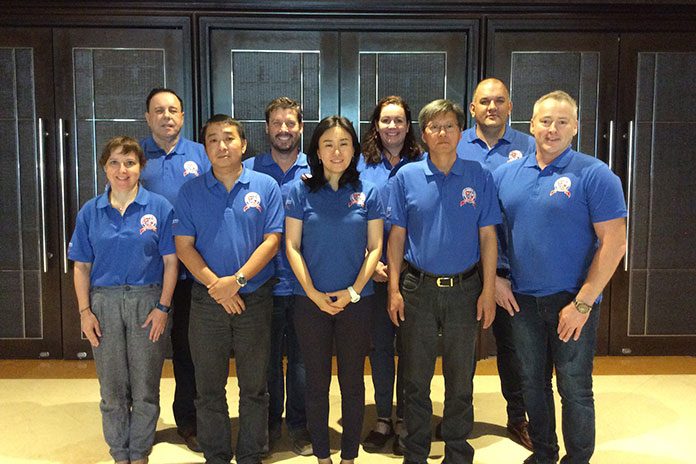 A highly successful four-day processing school was held in Malaysia for Aviagen® personnel to improve their knowledge and understanding of the impact of the different phases of poultry processing. The attendees from Asia and Turkey were part of an intense program that combined classroom learning with half-day, hands-on sessions inside a working processing plant to facilitate the best conditions for learning and experiencing many of the key aspects of processing.
The course involved an analysis of all phases involved in getting birds to the plant, including catching, transportation followed by the various stages of processing. The students also engaged in replicating all the processing procedures by hand to help evaluate better the actual losses and yields that can be generated. Areas of process improvement, equipment efficiency, the economic performance of processing including yield produced, yield loss, rejects, kilograms in and kilograms out were all analysed in the program.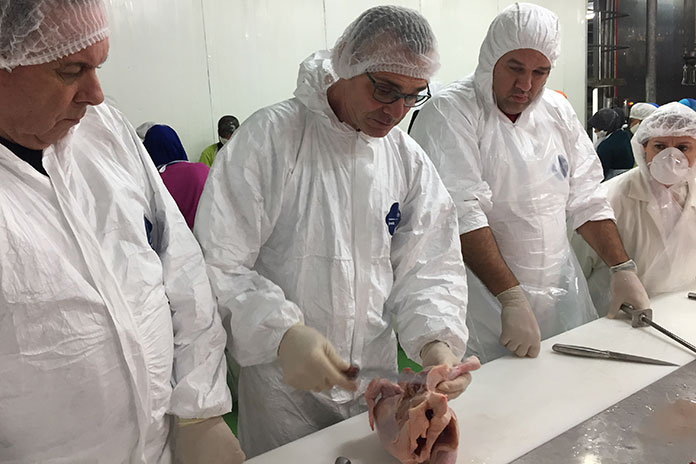 The team was challenged to complete a plant audit by looking at the operating parameters including correct temperatures, time, speed, electrical current, wastage, product quality and anything that may have an impact on performance.
Learning the correct sequence of processing along with bird welfare, feed management, skin quality, carcass processing procedures, grading, packaging and chilling all came under the examination of the class.
"It was an intense, beneficial week with a lot of information aimed at a very practical approach to processing.  The objective was to grow familiarity and knowledge in the economics and individual aspects of a typical poultry processing plant. From day one, the feedback from the team was encouraging and we believe the value generated will result in more training in the future," concluded Michael Longley, Technical Transfer manager and school director, Aviagen.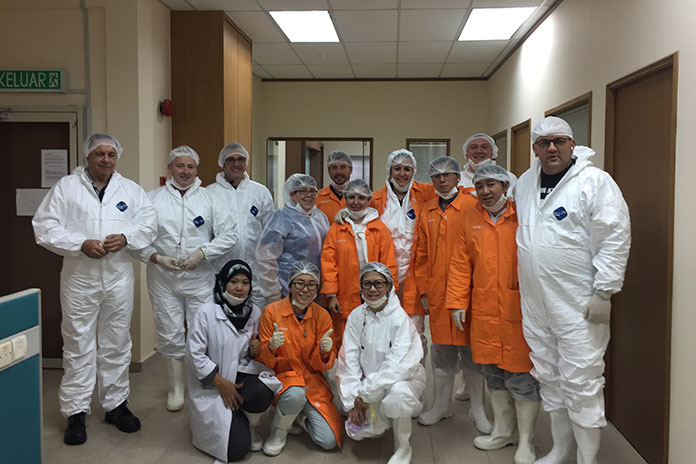 Gu Minqing, Technical Service manager, Aviagen China said, "The processing course was a very positive experience for me and provided relevant information that will be extremely useful for processors in China. It taught me the overall process and also the importance of the different phases in getting a bird ready for sale to the consumer. Analysis of the key performance indicators and economic impact has brought a new understanding to me."