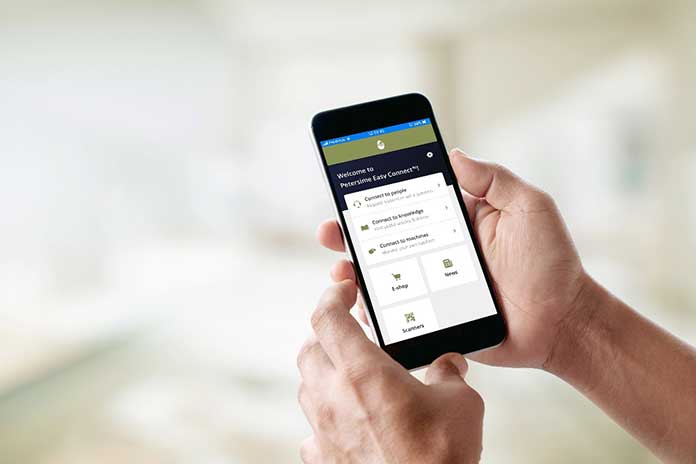 Easy Connect™ is a new smartphone app that speeds up and simplifies the process to connect with the Petersime team and services. Customers can use the app to request expert support, gain knowledge, order spare parts and monitor their hatchery.
Petersime goes the extra mile for the most accessible customer service
As world leader in the field of incubation, Petersime has always focused on offering a full range of customer service activities that help maximise customers' hatchery results and minimise downtime. With the launch of Easy Connect™, the company is presenting an all-encompassing service app that provides a seamless digital experience, covering all aspects of Petersime's service and assistance.
In just a few clicks, customers can contact Petersime experts, browse relevant technical and incubation information, order the right spare parts and even remotely monitor their machines. The aim of Easy Connect™ is always bringing the user to the right person or information as quickly as possible.
The Easy Connect™ app in 1, 2, 3
Petersime's Easy Connect™ app is built around three main categories: people, knowledge and machines. 
By clicking Connect to people, customers can contact the support team responsible for their region to request technical or incubation assistance, get help with spare parts and repairs, or ask a price offer for incubators and hatchery equipment.
Easy Connect™ can also be consulted to brush up on technical and incubation knowledge anywhere, anytime thanks to the Connect to knowledge database.
Moreover, the app also allows hatchery managers to oversee their machine and alarm statuses from outside the hatchery. This service, previously known as the Petersime Eagle Eye™ app, is now seamlessly integrated into the new Easy Connect™ app as Connect to machines.
Additional functionalities include a built-in QR code scanner and a direct link to the Petersime E-shop.
Easy Connect™ is part of Petersime's service pack for customers and can be downloaded for free on iOS and Android. The app and its functions are subject to ongoing development.