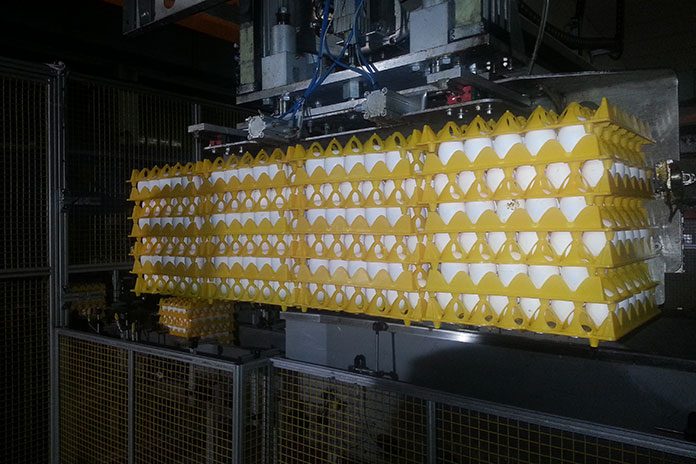 Arion Fasoli showed their products and equipment at the SPACE 2017 with great success.
The company launched a brand new product for poultry farms on the market: ARION'S PALLETS and DIVIDERS, special stackable trays for stackable and safe pallet transport of large quantities of eggs.
The plastic pallets dividers system allows safe transport of egg trays, without requiring the use of plastic film to stabilize the pallet. Made of high quality polypropylene (PP), the dividers are lightweight, washable and easy to disinfect.
The plastic and the dyes used are specific for food use and can be washed with hot water and / or detergents. In addition, the shape of the dividers allows a good positioning of egg trays, avoiding sharp oscillations or accidental breaks.
The Arion's brand new system consists of 5 pcs dividers and 420 pcs egg tray and is delivered in almost all RAL-colours. It is realized in high-quality PP virgin material and provided with UV stabilization.
For further information contact:



Arion Fasoli – Raffa di Puegnago
25080 – Via Nazionale, 69 – Brescia – Italy
Tel.: (+39) 0365 654152 – Fax: (+39) 0365 554798
Centenaro Di Lonato
25017 – Via Lavagnone, 8/A – Brescia – Italy
www.arionfasoli.com