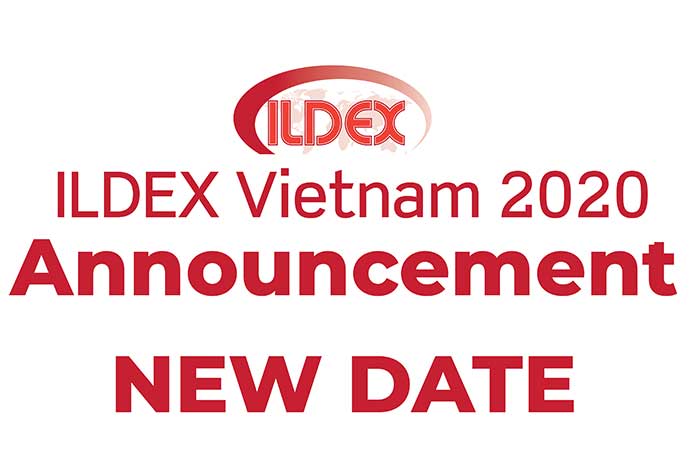 The management team of ILDEX has decided to postpone ILDEX Vietnam in Ho Chi Minh City to 9-11 December 2020.
The decision is made in view of the global COVID-19 crisis and with deep concern on the health of the exhibitors and stakeholders. The emergency in Vietnam and other surrounding ASEAN countries have been eased, however, the spread of the virus continues in other parts of the world. Overviewing the current situation, the organizers are not convinced July will bring the best result out of the event for exhibitors and partners if this continues. Therefore, further postponing the event to the end of 2020 will be appropriate for the benefits of all relevant parties.
By postponing the event to December, the Vietnamese market will be fully recovered and the event is set at an ideal timing to meet the market demand after months of downturn. A primary objective remains to deliver a successful marketplace and to become the gateway for all exhibitors to explore the Vietnamese market.
ILDEX Vietnam has thus been re-scheduled to December 9 – 11, 2020 at SECC, Ho Chi Minh City, Vietnam.
VNU Asia Pacific, together with its global partners, will continue the support to all exhibitors and stakeholders on all issues associated with show preparation.
For more information, please contact: ildex@vnuasiapacific.com or visit: www.ildex-vietnam.com