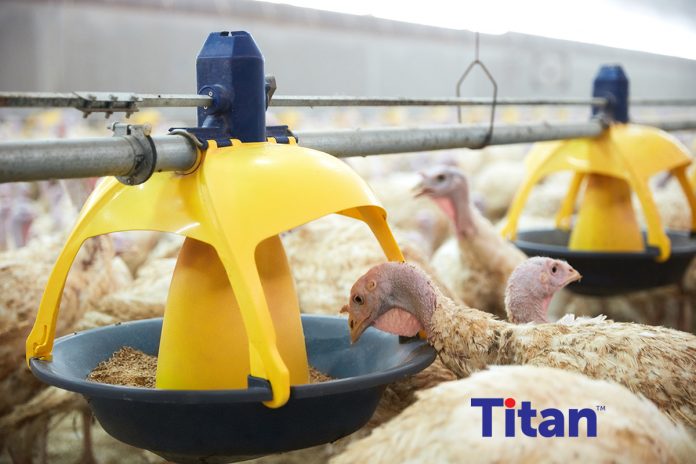 A German customer completed a first round with the new Titan XL feeder pan. Their reaction to this initial test: successful and very satisfied.

Germany is one of the top 3 countries in Europe when it comes to turkeys. Last year, they produced 465 metric tons of meat with 30 million turkeys per year. It is logical that our German distributor – Prüllage Systeme GmbH – sees great possibilities for the recently launched Roxell feeder pan for turkeys. In a division of Menslage/Artland at Dr. Jürgen Hamke's, they installed a house with Titan feeder pans. Dr. Hamke is a veterinarian known for his exceptional knowledge of turkeys. His initial experience with this innovative design was extremely positive.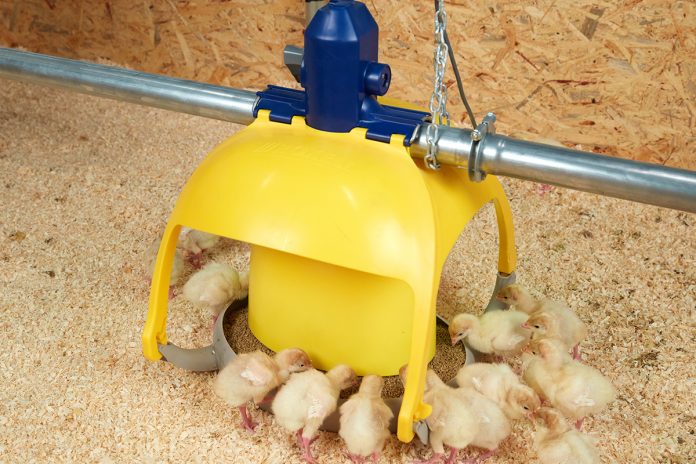 The customer confirms a whole series of our findings:
The turkeys have less stress and eat more. Due to the extra high openings in the feeder pan, the adult animals have more space for eating.
In comparison to other feeder pans, the animals stay out of the pan more quickly at the start.
The farmer himself said that less feed was spilled. The advantage is the improvement of the general hygiene of the house.
The fact that the Titan feeding system saves time was also received with open arms. The central feed regulation works really well. In addition, it allows them to read the current feed level and to make adjustments centrally at any time.
Finally, the turkey farm has praise for how extremely easy to clean the pans are.