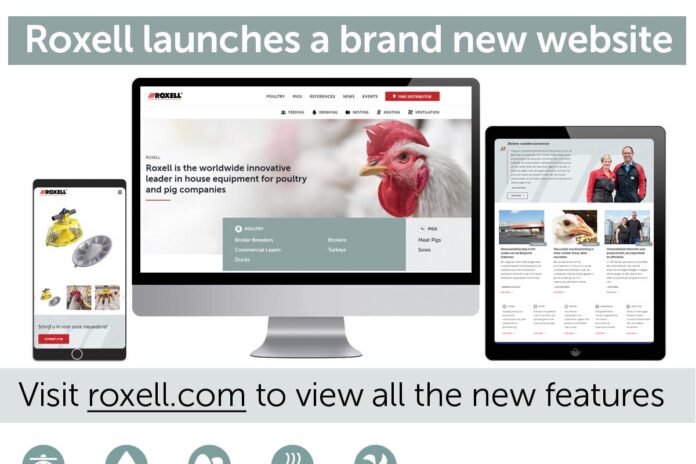 Roxell, the worldwide innovative leader in house equipment for poultry and pig companies has just announced the launch of their new website.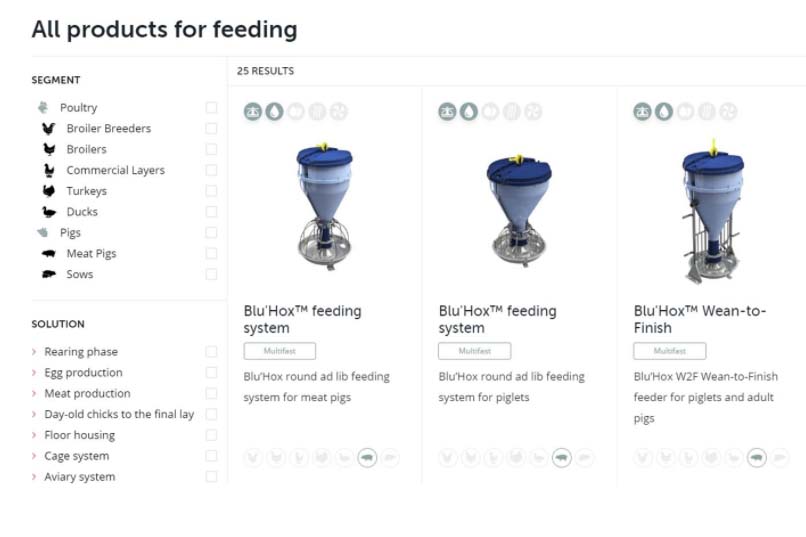 The new Roxell website combines a fresh layout with many innovative features. These features help visitors to learn more about the company and brand and guide them to find the right solutions for their specific needs.
The new roxell.com also contains lots of information. By bookmarking the website one can find help for any requested information about house equipment.
Readers can select the animal segment of interest, going to the needed category and use product filters to make their search more specific. Many new options are now available. On each product page, alternatives or additional products are suggested.
The website is about much more than just products; it also offers special focus on service, innovation, animal welfare, biosecurity, and information on what's going on in the company with news and stories about references and projects. A map shows the global Roxell distribution network. Supported languages are: English, Dutch, French, Spanish, German, Russian, Chinese, Portuguese.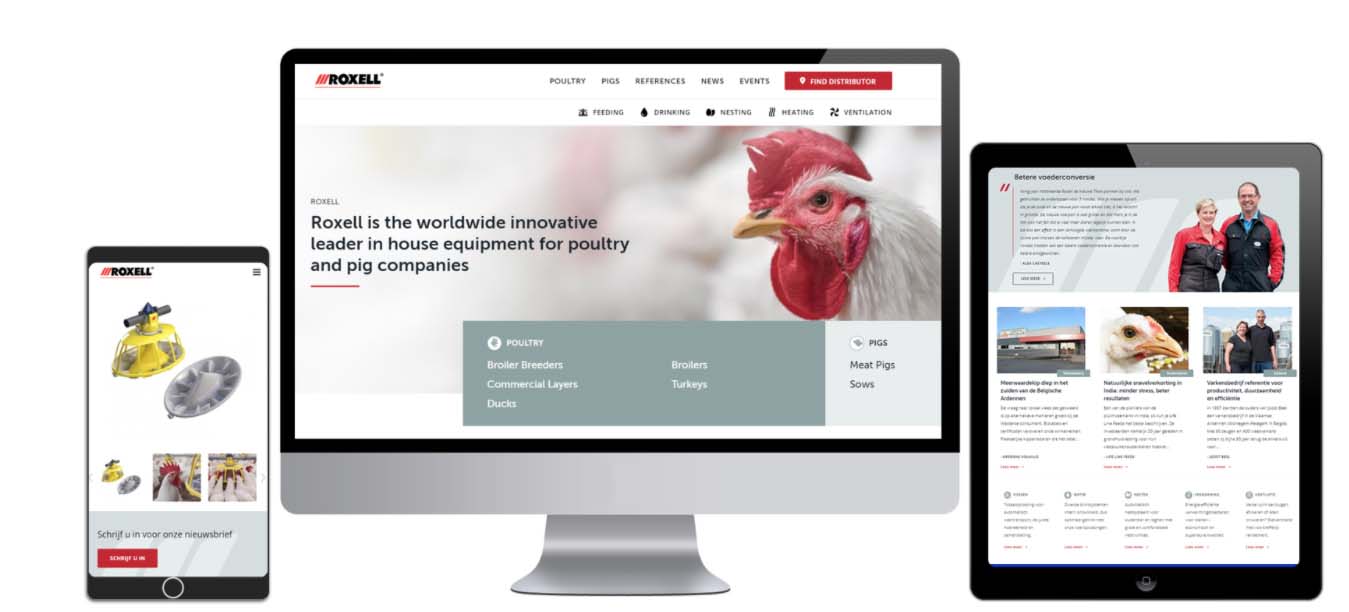 The website provides a newsletter service, with 6 e-mailings per year. Roxell.com can also be used on a tablet or smartphone, because the website is optimized for mobile devices.
For further info: roxell.com