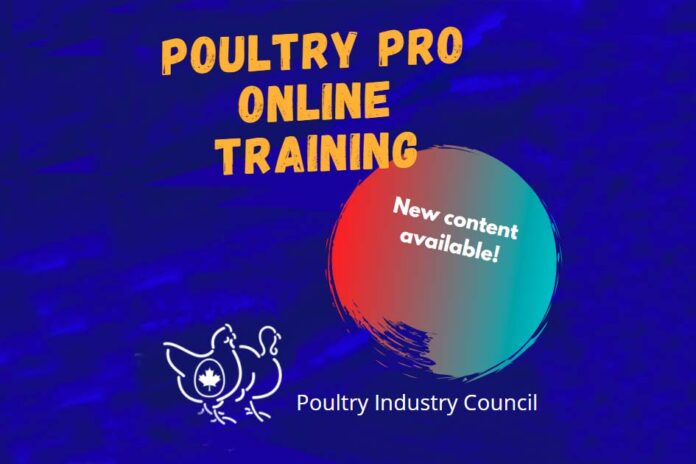 The Poultry Pro online training resource for poultry workers has been updated to include the most current information, and three new modules, called Poultry Pro Plus, have been introduced to ensure we continue to meet the diverse training needs of the sector.
Poultry Pro and Poultry Pro Plus are intended to give new poultry workers a comprehensive overview of barn environment, feed and water, breeder and disease management, and animal welfare, in all commercial poultry. The content is hosted and managed by the Business Development Centre (BDC) of Ridgetown College.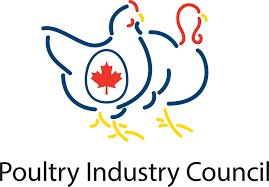 "Through the support of the Canadian Agricultural Partnership funding program we were able to do a deep dive into the resource to ensure the content was still up to date and meeting industry's need," says Poultry Industry Council Executive Director, Ashley Honsberger. "Through industry consultation we've expanded the content to include modules that look through the lens of the poultry Codes of Practice, which are foundational to building a culture of animal welfare in new poultry workers."
Originally created in 2013, the content for Poultry Pro was provided by a range of industry experts on a voluntary basis. This current iteration was reviewed by industry volunteers and the new "Poultry Pro Plus" content was created by animal welfare specialist, Jennifer Woods.
The resource provides a deep learning experience and as such, the content is robust and can take upwards of 25 hours to complete. Additional materials such as management guides, videos, knowledge checks and quizzes, reading references and articles ensure participants are engaging with the subject and really doing the work to earn a certificate of completion.
"Online training is an incredibly accessible resource which makes it a great approach to reaching a wide geography of learners," says Honsberger. "We receive inquiries from across Canada and beyond because this training offers a complete review of poultry management in a practical way."
Poultry Pro and Poultry Pro Plus are now available on the BDC website for an affordable fee. Certificate holders from the previous two years will be automatically registered free of charge.
The Poultry Industry Council (PIC) is a registered charitable corporation that delivers poultry extension services, event coordination, and project and program management while supporting research capacity for the betterment of the Ontario industry, and is based in Guelph, Ontario. This project was funded by the Canadian Agriculture Partnership, a five-year federal-provincial-territorial initiative.
Contact information:
Ashley Honsberger – Executive Director – Poultry Industry Council, ahonsberger@poultryindustrycouncil.ca