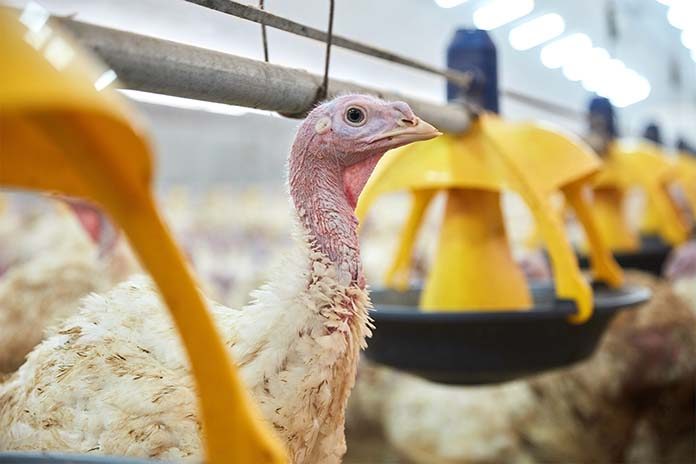 The official launch of Titan — Roxell's XL feed solution for large turkeys — is here. Therefore, it is the perfect moment for Roxell's sales team to give some essential information about feeding turkeys.
During the last quarterly training, the company turned their sales team into Titan experts. An Aviagen Turkeys specialist visited Roxell to provide insights into the market, trends and animal management. Dr. John Ralph, R&D Director at Aviagen Turkeys, runs the breeding program and is therefore the best source of information regarding opportunities and trends. Here is a summary of the statistics and trends covered in his presentation.
Preference for heavy and medium turkeys in Europe
The reason behind Roxell's development of the Titan feeder pan was the significant improvement in turkey weight. As a result, modern feed systems must be equipped to feed these fit and healthy turkeys. Research by Aviagen Turkeys confirms this trend. In Europe, 70 percent of turkey farmers opt for heavy breeds that can reach a weight of 22 kg. The forerunners in this segment are Poland, Germany and Italy. The other 30 percent choose breeds with a medium weight of up to 18 kg. These breeds are found in Spain, Great Britain and France. The six countries listed above comprise 90 percent of the European market.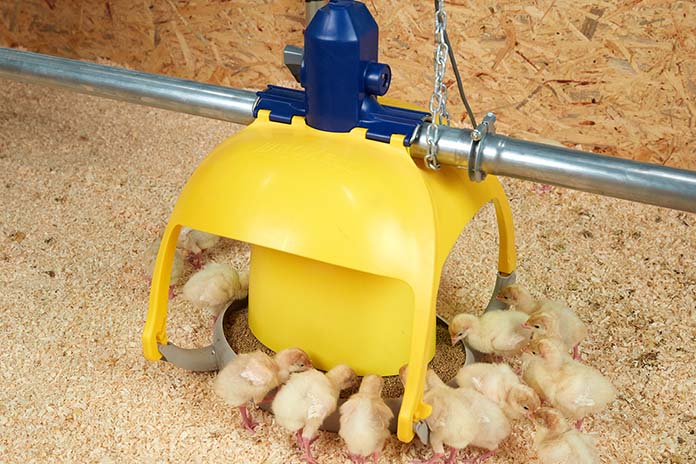 Growth in and around Europe
In the following four regions, we see a clear growth in the number of turkeys being raised for meat consumption:
Poland is the market with the most opportunities — 8 percent growth in the past four years. The export figure for turkey meat is high (60 percent).
Spain is growing because consumption is increasing as a result of product development and modern production techniques. The economic climate is improving and tourism is recovering.
Russia aims to be self-sufficient in its meat production and the demand for turkey meat is increasing.
In North Africa, beef and lamb are expensive alternatives. The affluent middle-class are becoming more drawn to turkey as an alternative to chicken.
How do we respond to the Christmas turkey peak?
In Great Britain, the Christmas turkey remains a popular tradition. What's interesting is that the peak requirements are met with dual purpose farms which produce broilers for part of the year and turkeys in the second part of the year to meet Christmas demand. Roxell's Titan feeder pan can also provide a solution here, as it fits perfectly on a feeding line for broiler chickens.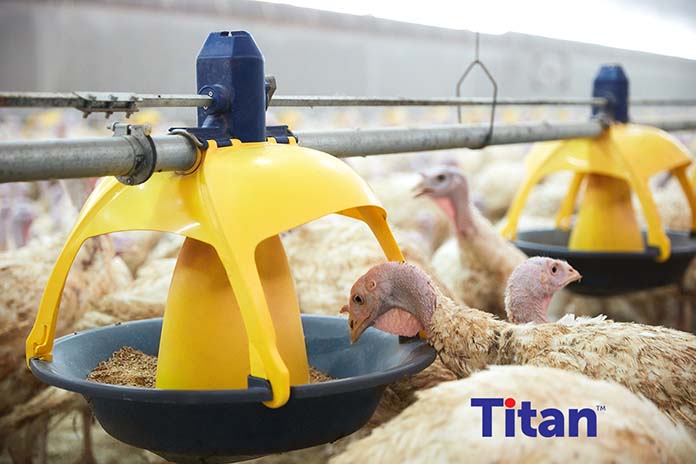 Turkey, an efficient and sustainable alternative
Turkeys score highly on feed efficiency. Aviagen Turkeys pedigree program is focused on improving feed efficiency to ensure turkey is competitive with other meats. They are researching the amount of feed required to allow a turkey to grow optimally as well as improving robustness and liveability. The result is more turkeys can be produced with the same amount of feed, which improves natural resource utilisation in a world with a growing population and reducing agricultural land for raw material production. A more robust breed is good for animal welfare, is more sustainable and an important part of the pedigree breeding programme.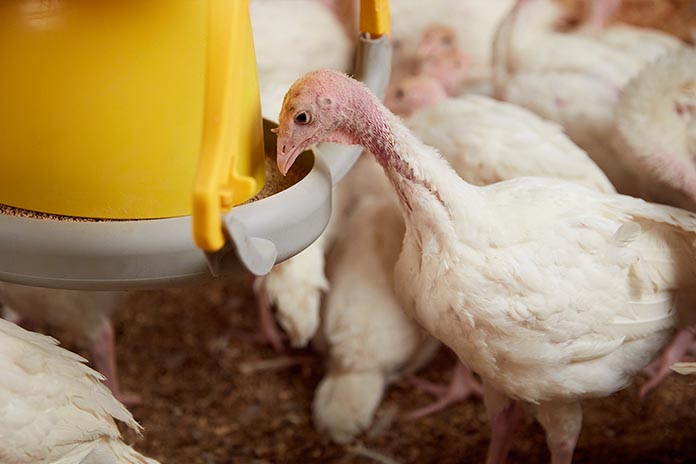 Trends: biosecurity and antibiotic-free methods
Turkey poults require care and attention at the start of the flock. The industry is also moving towards antibiotic-free production methods. Biosecurity is therefore an important prerequisite. Roxell has been taking note of this trend. With Roxell products, the distribution of feed can be perfectly controlled on a site-wide basis. For example, by using an overhead system with Flex-Augers as the transport equipment.