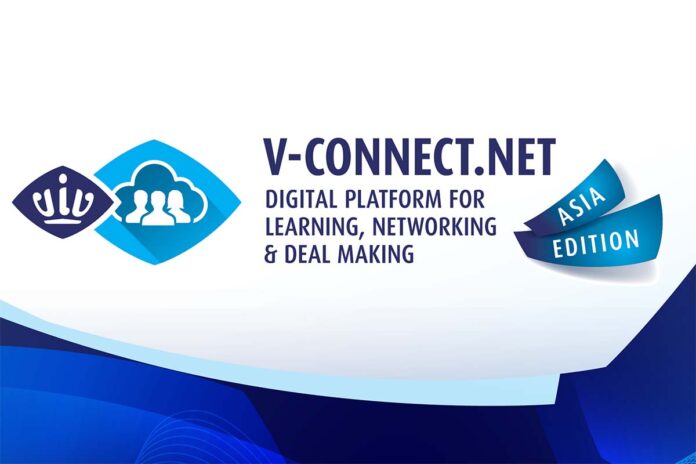 "V-Connect Asia Edition" is set to be the largest digital B2B networking event for ASEAN's Feed to Food industry, which will take place on September 22-24, 2021, online. This event will provide you with a convenient networking opportunity and the latest industry updates despite travel limitations. The digital event will open for 24 hours during the three days of the event. 

The V-Connect platform is a digital platform developed by VIV and the ILDEX team to enable in-person B2B networking. At V-Connect Asia Edition, you will unlock direct online access to buyers and other industry key players from all over Asia, including China and the Far East, the ASEAN markets, and the Indian Continent.
The organizers have worked with top Asian regional partners of the VIV Asia established network to invite valuable profiles to attend and engage in business. This vast collaboration between global and regional industry suppliers and buyers all takes place online on V-Connect.net.
"V-Connect Asia Edition" platform will be the most powerful means of direct communication and the most effective way to acquire and update industry knowledge. Visitors can attend this event digitally for free and enjoy the platformfeatures as follows:
Marketplace Integration: Engage with key suppliers across global markets to increase brand awareness and secure new deals.
AI-Powered Match-Making: Enjoy intros with relevant exhibitors and break new ground in convenient online meeting rooms.
Nuanced Networking: Search suppliers, filter according to your needs and embark on new ventures.
Incredible Program Content: Access a fantastic speaker line-up with key industry updates and easily organized content.
Real-Time Engagement: Engage with potential suppliers in a range of real-time 1:1 or group meetings in Virtual Lounges, and choose from a voice or video call to suit your needs.
Free Registration is available for all professional Feed to Food visitors at https://www.databadge.net/viva2021/reg/?card=20106649
Learn how to sign up by watching the tutorial at https://youtu.be/Dg8HViyua4s
For more information, please visit https://v-connect.net/asia-edition