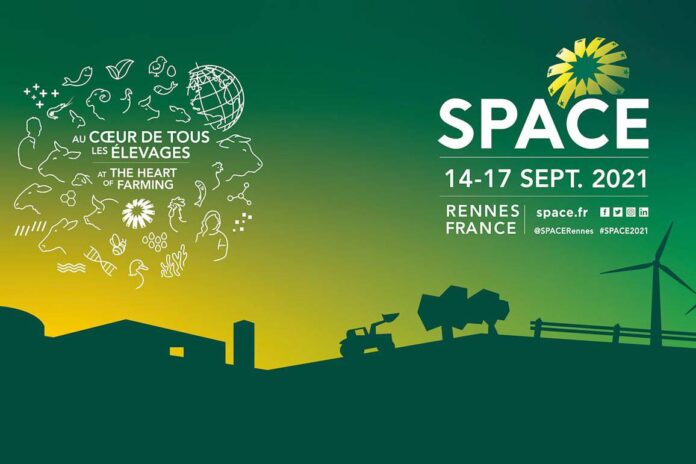 SPACE 2021 will take place from Tuesday 14 to Thursday 16 September, at the Rennes Exhibition Center, in France. The program of this 35th edition is already full and varied with more than 1,000 exhibitors, more than 60 Innov'Space presentations on-site, nearly 70 conferences, a 100% digital day scheduled on Friday 17.
This year, SPACE will introduce a new 3-days in-person format at the Rennes Parc-Expo. Friday 17 will be a one-day virtual session, mainly aimed at international visitors.This will make the Expo a hybrid, tailored event in keeping with the times, featuring an in-person event and an online presence with resources, content and interactions.
Innov'Space will be as usual the leading showcase for innovation in livestock farming. SPACE is a unique opportunity for the agricultural profession to share information and ideas. The many conferences scheduled will reflect SPACE's ability to offer content for all farmers and for all livestock sectors. The fair will stay open until 8 p.m on Thursday 16 September, instead of closing at 6 p.m. as it does on the first two days, to allow more time for networking.
For information visit: www.uk.space.fr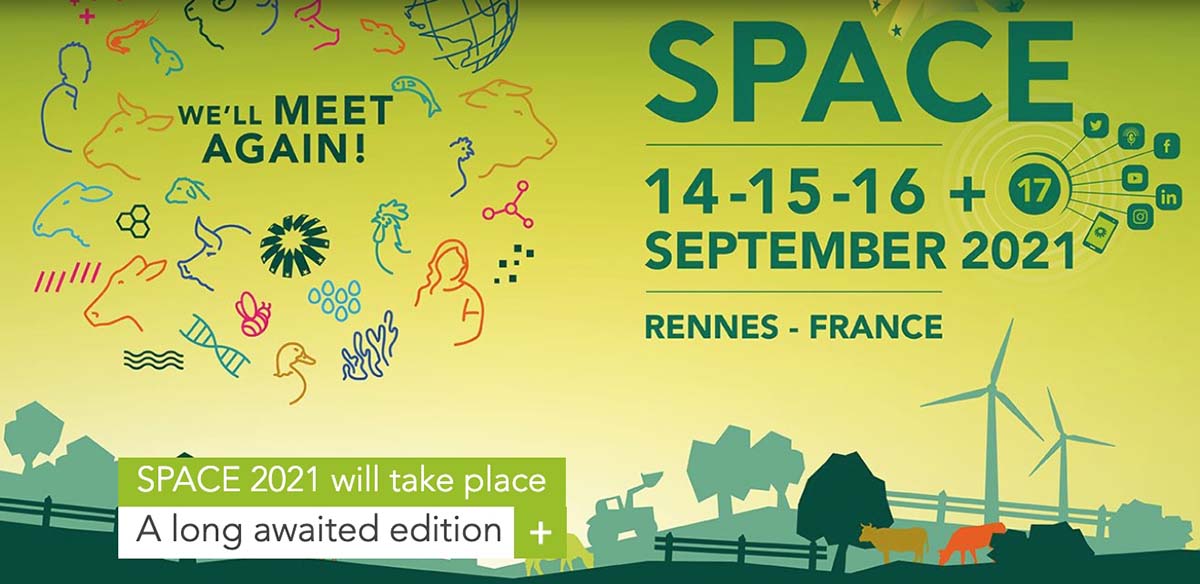 Rectangular fiberglass hopper mod. Agricase – www.agritech.it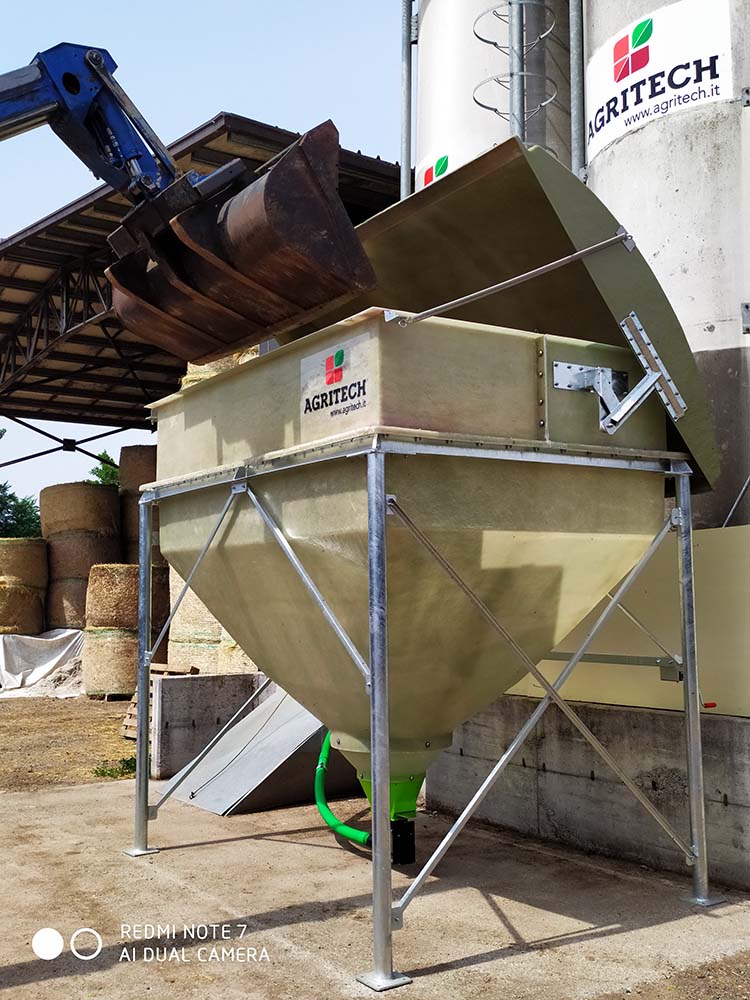 Agritech is pleased to present its new rectangular bucket loading hopper, mod. AGRICASE.
Agricase is made in fiberglass and it's fully translucent with a sturdy hot-dip galvanized frame and positioned on four reinforced galvanized legs. Ties and crossbars are supplied as standard. Thanks to the large roof and the spring-loaded floor opening system, the hopper is an ideal solution for bucket loading.
Agricase is suitable for the storage of cereals and animal feed with a maximum density of 0.7t/m3 and it's available in various capacities; from the 6m3 model. 4m3 fiberglass modular extensions can be supplied to increase the storage capacity to 10m3, 14m3 and 18m3 and 22m3 in the two duly reinforced models.
The Ø780mm outlet of the Agricase allows to adapt any type of bottom of the Agritech range as for example the reduction from Ø780 to 440 with a sliding gate or a bottom for rigid auger or a bottom with departure for flexible auger.
There are several accessories available to adapt the Agricase to the needs of the customers, such as 0.5m, 1m and 1.5m leg extensions, Ø150 or 200mm bagging off shut, electric roof opening by remote control and the possibility to have the roof colored.
Agritech will be pleased to welcome you on its stand at SPACE from 14 to 16 September 2021 in the external Area (air libre), Stand B03.
Email: stefano.baluvio@agritech.it
For over 40 years Arion Fasoli has been serving the poultry industry both at national and international level with a varied and always innovative offer of equipment for the sector.
The constant search for new products has allowed the company to introduce their new ASTRON mobile chicken coop. At the fair, Arion Fasoli will be happy to show its technical characteristics, with a particular care to animal welfare, which allows farmers to grow chickens and hens with a conventional or organic system. Hall 10, Stand C55.
Email: info@arionfasoli.com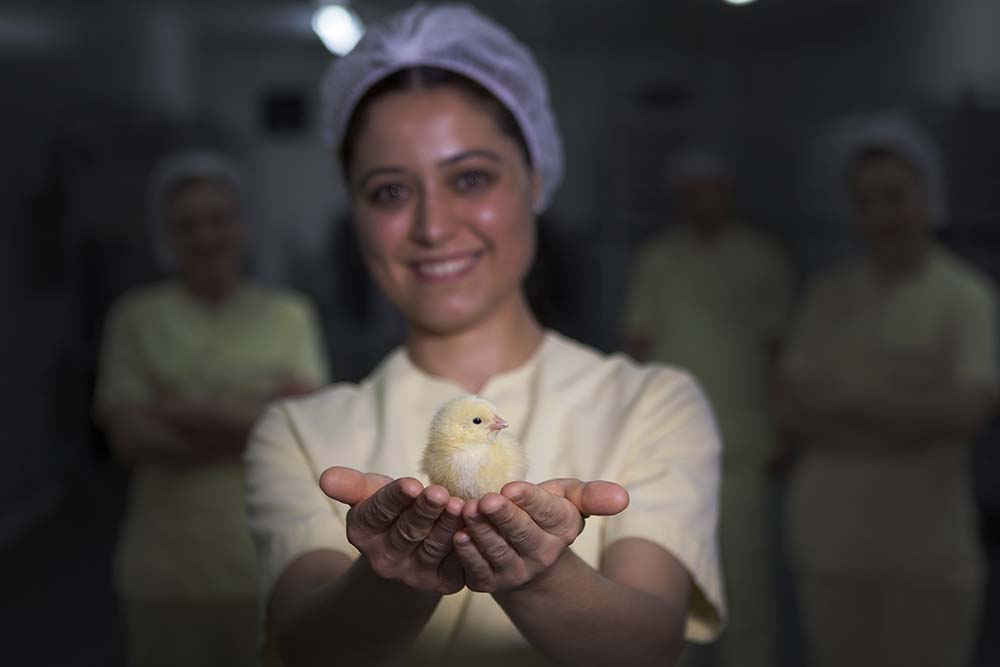 Aviagen® looks forward to welcoming customers and industry colleagues at SPACE 2021 (Hall 10, Stand A06) . With their local customer support teams on hand, Aviagen will continue to showcase its long-term commitment to the poultry industry and its diverse product offering, including Arbor Acres®, Indian River® and Ross® for conventional white bird markets and the Rowan Range for slower-growing coloured bird markets.
Email: info@aviagen.com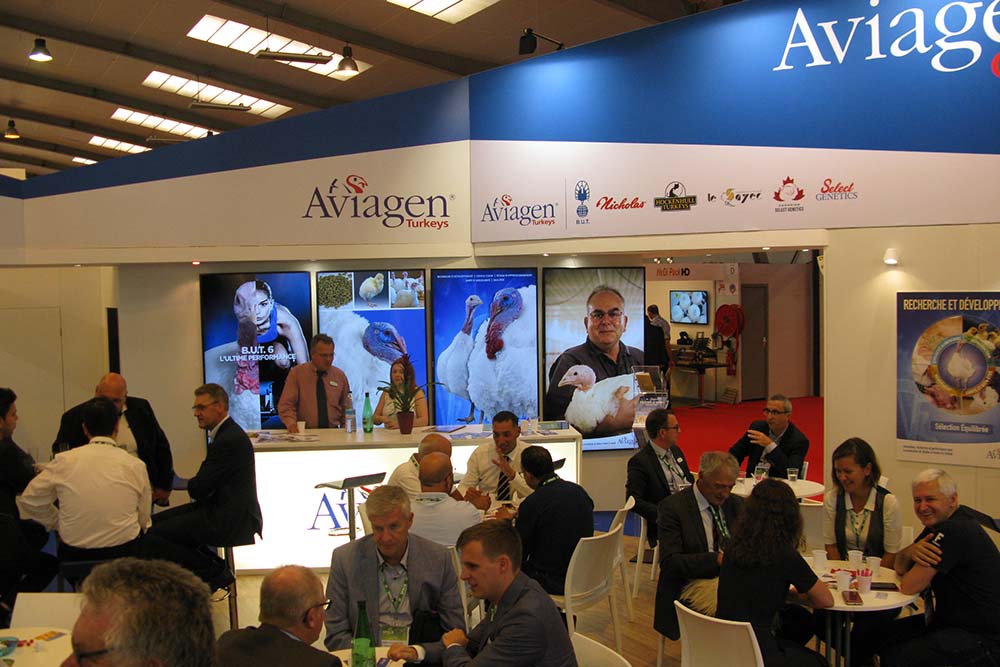 Aviagen® Turkeys (ATL) will exhibit at the 35th edition of SPACE 2021 and our representatives will be on hand to discuss the development of the current market leading breeds, B.U.T. Premium and B.U.T. 6, with the opportunity to discuss current and future performance.
Our research and development team along with our production team are working tirelessly to achieve the planned genetic progress and field results for continuing progress at both breeder and commercial level.
The company will take the opportunity to engage with customers on market developments, flock performance and efficiency. They will also be on hand to discuss the genomics programme which further increases selection accuracy and improves performance.
ATL looks forward to a good 3 day exhibition, Tuesday 14th to Thursday 16th September 2021.
For more information visit ATL at SPACE 2021, Hall 10, Stand A06.
Email: turkeysltd@aviagen.com 
Biolab 2000 is an Accredia accredited laboratory with n° 713.
It performs analysis of food for human and zootechnical use, in particular:
– nutritional value and labeling of gastronomic specialties;
– the value of the vitamin content;
– bacteriological analysis, analysis of allergens and shelf-life on the packaged gastronomic product and raw materials;
– chemical / bacteriological analysis of water, research of Legionella spp. and Legionella pneumophila in the various water pipes of establishments and swimming pools.
Email: biolabvr@tiscalinet.it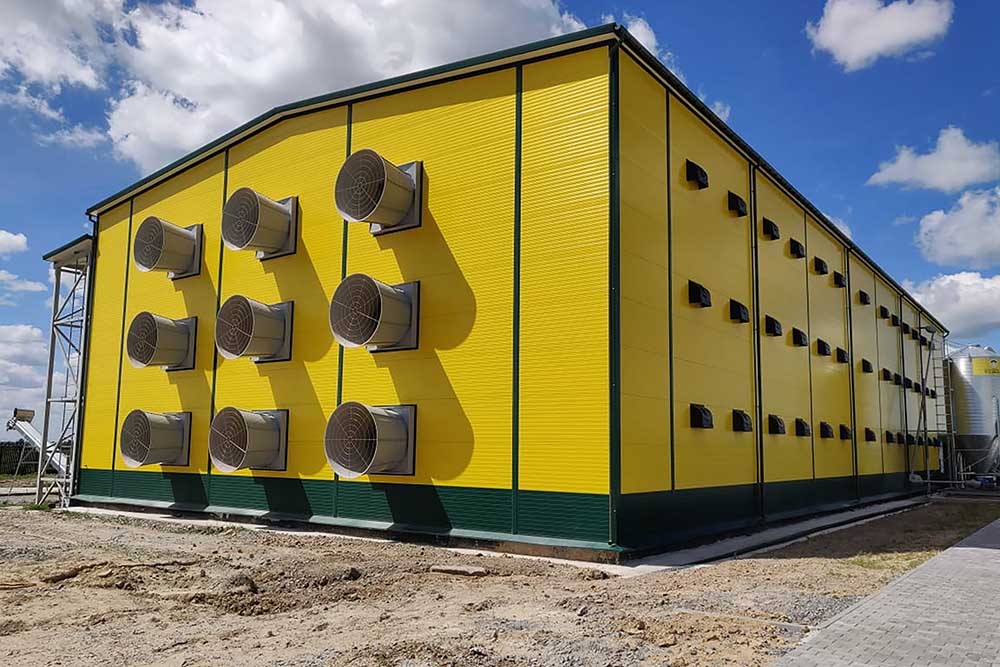 MagFan outperforms all other fans – by a wide margin!
For seven years in a row the MagFan from DACS has been the undisputed world leader in fan efficiency. MagFan simply holds the record as the best ever tested fan at Bess Labs, University of Illinois – and this by a wide margin! When comparing capacity and efficiency against other makes of similar size fans it becomes clear that MagFan is in a league of its own. No matter the version you choose they all offer unrivaled performance, efficiency and service life.
MagFan Mini – an ultra-efficient wall mount fan!
MagFan Mini is a smaller version of the MagFan.
Aerodynamic optimization in all design phases has resulted in a fan with very high energy efficiency. With a diameter of 740 mm the capacity of 17.471 m3/hour and a power consumption of 25.5 W/1000 m3/hour @ 0 Pascal, the MagFan Mini stands out when compared to other similar size fans. Hall 10, Stand D71.
Email: mail@dacs.dk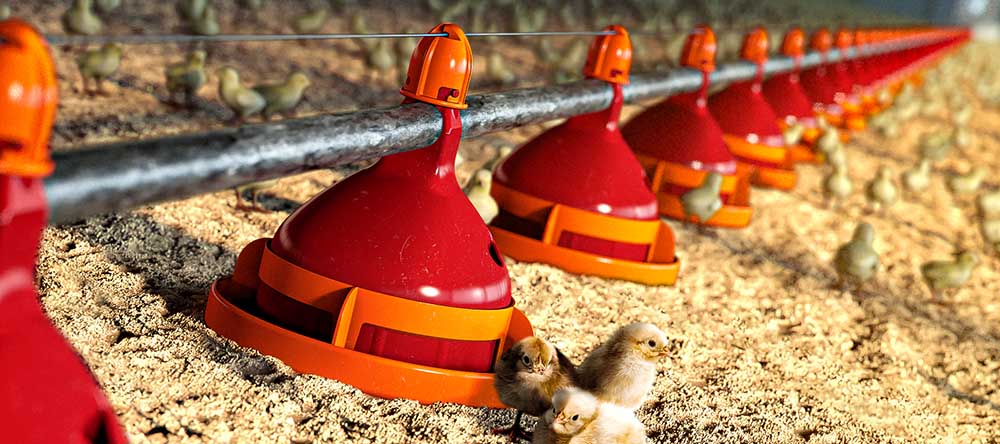 Giordano Poultry Plast, a leading multinational plastic moulding company, specialized in the production of poultry equipment, will be present at the upcoming edition of the professional exhibition: SPACE 2021, which will be held Rennes, in collaboration of the important partner SARL JOSSE at his Stand n. B21, Hall 10.
Established in 1962 under the name of Avicolplastica and since 1974 as Giordano Poultry Plast, a handicraft company specializing in plastic equipment for poultry farming, the company has grown regularly over more than half a century to reach a very international dimension, both in sales and in production.
Giordano Poultry Plast is glad to introduce its new Automatic Drinking Lines. The system has been upgraded starting with the pipe that goes from rounded to square shape 28×28 mm. This will provide a better result, not only during the use but also for washing at the cycle end. Also the pipes were changed as all plastic accessories and nipple.
This new Automatic Drinking Line will also be easy to install, firstly because all the screws were eliminated and due to the larger space between the metal support and the plastic water pipe.
The system includes "Super Drop" for broiler, "Pendolo Line" for Turkey and Duck (they will have different cups), completed by our already popular "Giro Line", a combination of 2 drinking lines with only 1 metal support (mainly used in the French market).
The headquarters of the Company is located in Italy, in Caraglio (CN), where more than 80 people are employed, the production subsidiaries are in Mexico, Argentina, Egypt and Malaysia. The Giordano family totally controls the group, with Osvaldo Giordano, President and sons Oscar and Enrico, Managing Directors. 95% of the group's production is exported to more than 65 countries.
Email: info@poultryplast.com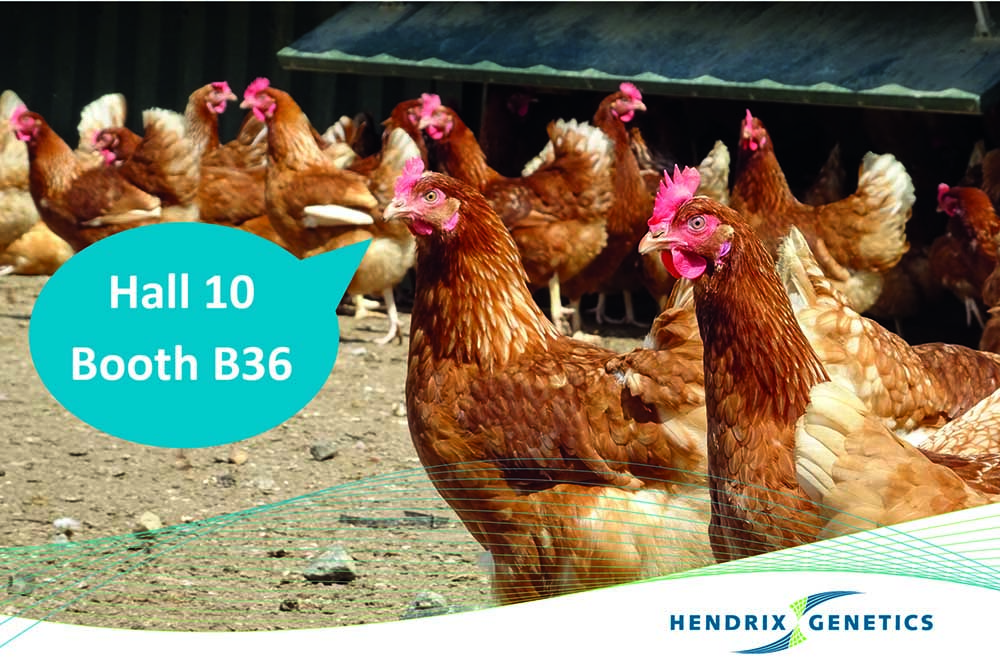 Hendrix Genetics, the world's leading breeder and distributor of white and brown laying hens, is more than happy to invite you to our booth during SPACE 2021. Our sales and technical support teams will be present to share with you the latest progress on our poultry breeds (laying hens, traditional poultry, turkeys) and our ever-growing range of technical support tools.
We welcome you to our Stand B36, Hall 10. Looking forward to seeing you at SPACE.
Email: layinghens@hendrix-genetics.com
HY-LINE INTERNATIONAL – hyline.com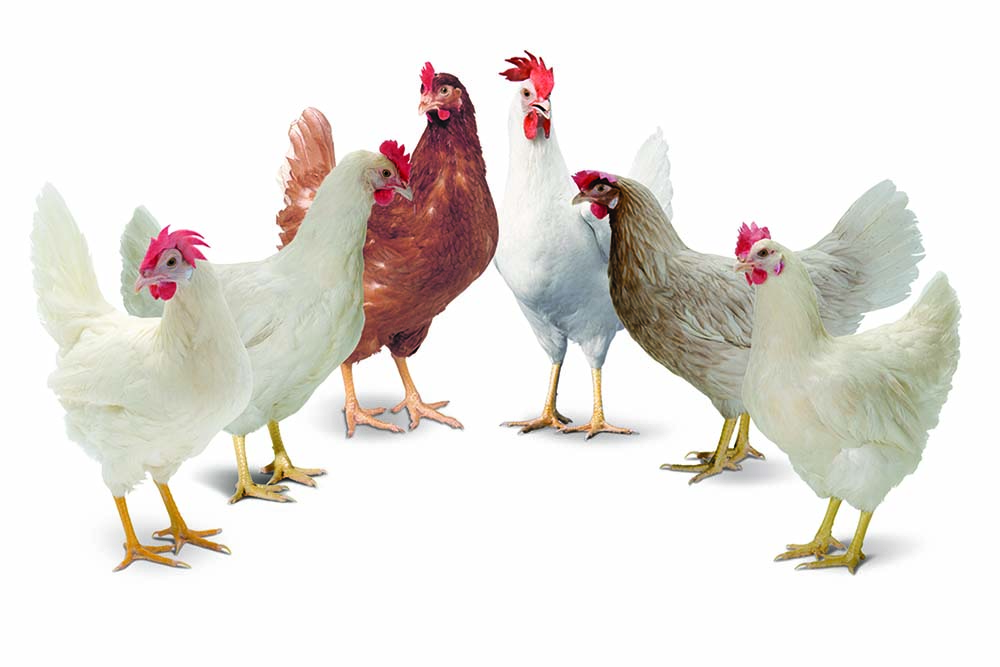 Hy-Line Brown is the world's most balanced brown egg layer. This hardy layer has unrivalled feed efficiency, the best interior egg quality in the market, superior egg colour, excellent livability and is fully feathered through the life of the bird. This makes the Hy-Line Brown the perfect balance, which means more profit for the poultry producer.
With the Hy-Line Brown, W-36, W-80, Silver Brown, Pink and Sonia, Hy-Line delivers accelerated genetic progress.
Visit us during the SPACE exhibition at the Hy-Line France booth in Hall 10, Stand B24.
Email: info@hyline.com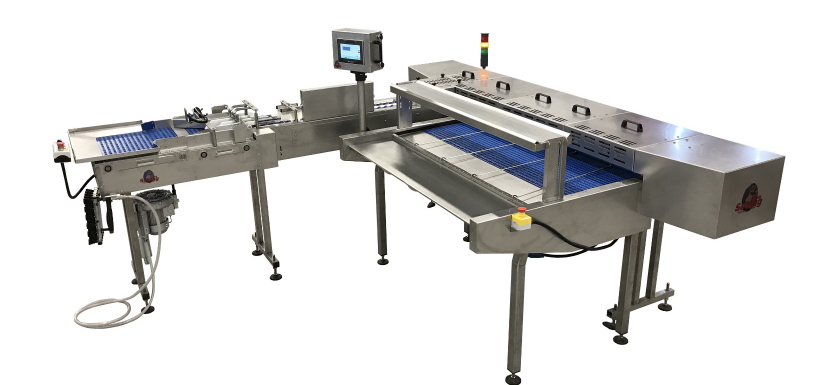 On the occasion of Space 2021 we are delighted to unveil E6: the 6.000 eph medium-small grader dedicated to breeders performing optimal work cycles up to 18.000 epd; as a matter of fact the entry level of our range of electronic 6.000-20.000 eph capacity machines. Silent and easy operating, it's IoT responding and EID ready according to European Union latest recommendations and incentives.
Certified weighing cell, touchscreen with internet interface, remote operative management as well as the possibility to reconfigure the egg exits during the working session are just a few of E6's and Riva's E-series graders premium features.
Now Technology definitively comes at small breeders service too. Hall 10, Stand C55.
Email: info@rivaselegg.com – sales@rivaselegg.com
7 product updates at the ROXELL stand at Space in Rennes (Fr) – www.roxell.com 
At Space, Roxell will be showing the latest products from the past two years. We are introducing the following seven product updates:
For all poultry and pig houses:
In March, Roxell acquired the Dutch company Holland Heater. Roxell's heating range was expanded to include a wide range of convection heating under the brand name Siroc. The new Siroc heating range perfectly fits the needs and practices of European livestock companies.
For all poultry houses:
We have continued developing the iQon™ feed computer. Therefore, it now has a much larger touchscreen, water measurement capabilities and new possibilities for hoppers to increase the capacity of the transport system. Be sure to pay us a visit to talk about the new features.
For broiler breeders and layers:
The Koozii® group nest now consists of a complete range of nests for broiler breeders and layers. Central to this generation of automated nests is the comfort and welfare of the hens and very careful handling of eggs. 

For broilers:
In the four decades that the MiniMax feeder pan has existed, the size of broilers has increased significantly. Therefore, in 2020 we launched an updated version of the MiniMax™ feeder pan that is adapted to the preferences and practices of poultry farmers. This pan helps poultry farmers to grow more efficiently.
For broiler breeders:
A company that wants to be sustainable will lack credibility without high standards of animal welfare. That is why Roxell's alternative to beak treatments – Natural Beak Smoothing – is a success, even in countries that have not yet banned the practice. We would love to share with you results from French companies Couvoir Perrot and Entreprise EARL Chevillard. They earned back their investments in animal welfare in just one year.
For sows:
Roxell also expanded its Fidos™ range for electronic sow feeding. With Fidos™ farrowing, we are adding a smart dispenser to this feeding segment. This feeding system stimulates milk production, as it allows you to make adjustments according to the individual feed requirements of a sow. This results in piglets that grow more consistently and reach a higher weaning weight.
Collaboration with Serupa: from the building to the house systems:
Roxell works closely with its sister company Serupa in the West African market. Serupa designs, produces and installs poultry houses and industrial buildings in French-speaking regions. Together we provide the complete project, from the building to the house systems. You have one point of contact for the entire construction project.
The house systems for meat pigs and turkeys are also highlighted at the stand. Be sure to stop by to learn more about our systems.
You can find Roxell and its French distributors at Space in Hall 10, Stand C54.
Email: info@roxell.com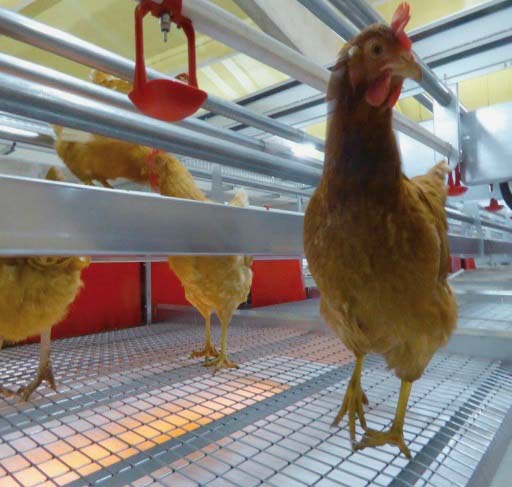 Since 1961 the company SPECHT Ten Elsen GmbH & Co. KG providesa great variety of cellular poultry equipment for rearing, egg production, parent stock and broiler growing. Today, the company is a leading developer and manufacturer of poultry equipment for all types of content and helps to maintain the German high quality image «Made in Germany» successfully all around the world.
Apart from this product range, SPECHT offers the complete equipment as feed bin with auger system, ventilation, heating and cooling system, etc. High professionalism and deep knowledge accumulated over many years qualifies us to find the best solution for each poultry-farm.
On the exhibition SPACE 2021 in Rennes, the company SPECHT will present on its Stand F90 in Hall 10 in particular floor management systems.
Email: info@specht-tenelsen.de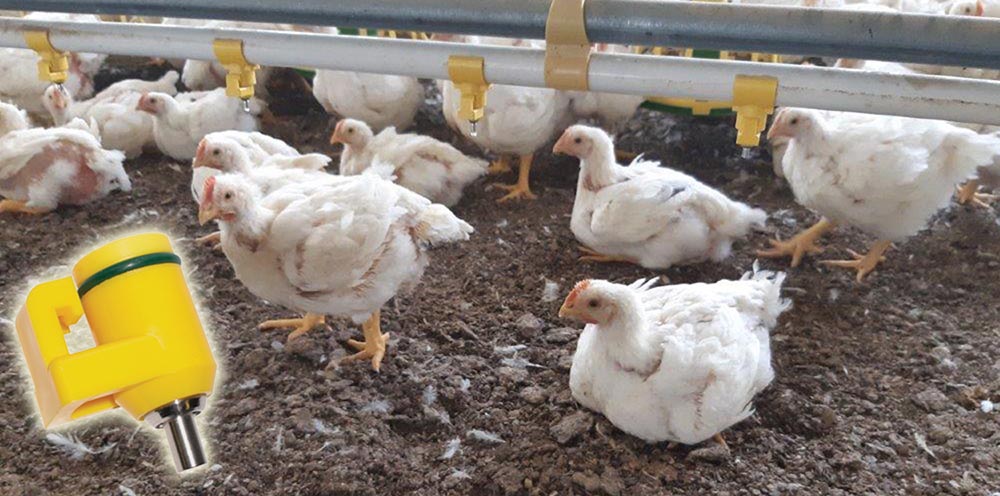 Giving birds as much water as they need without wasting a drop is essential. VAL-CO took their high-quality stainless-steel roaster nipple and made a new model with UP action only. UP nipple activation keeps the litter dry and at the same time allows breeders to behave naturally.
Being precision-made, it already gives the right amount of water as soon as the birds activate the pin. No drip cup is needed, unless preferred, and still no spillage, no wet litter, no ammonia in the house day after day of using the breeder nipples. The option for low or standard flow helps ease the growers concern about water pressure. The VAL-CO Breeder Drinker is made to resist the wear caused by the adult bird. Hall 10, Stand C61.
Email: info@val-co.com