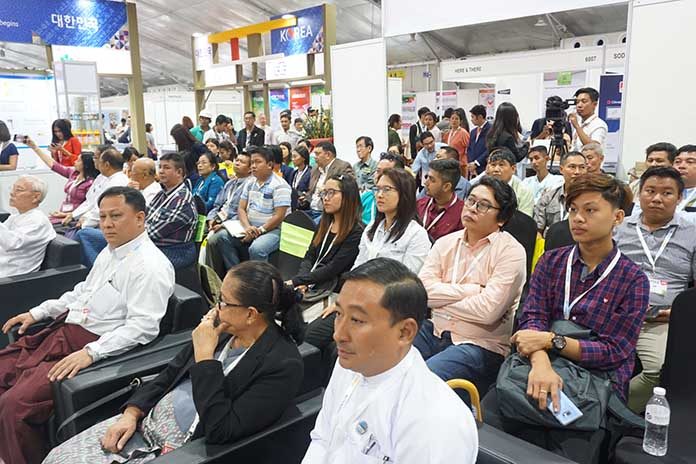 The launch of VICTAM and Animal Health and Nutrition Asia 2020 as a joint event combines under one roof the expertise of two show organizers, VICTAM and VIV, who made the summer headlines worldwide for a unique event in Asia.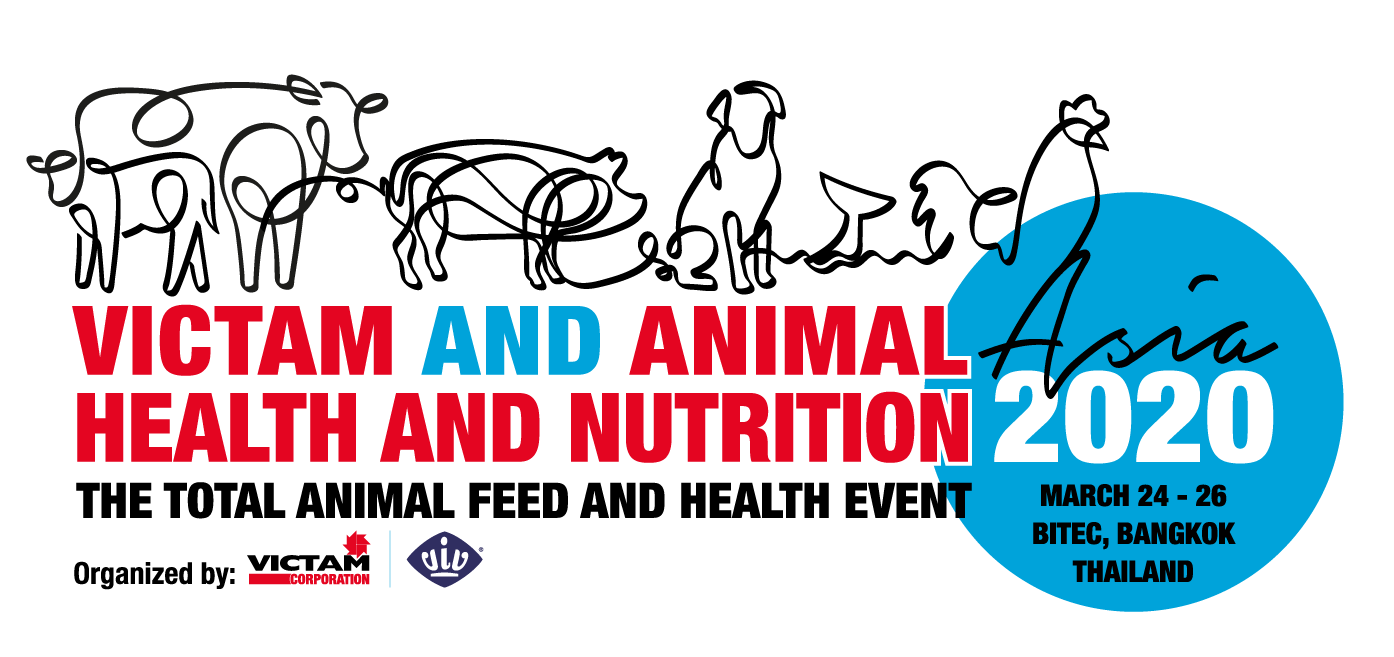 Providing total solutions ranging from feed production, feed technology and processing, to feed ingredients, feed additives, animal health and pharmaceuticals in animal protein production, VICTAM and Animal Health and Nutrition Asia 2020 will open its doors on 24-26 March 2020 in Bangkok, Thailand, with around 400 exhibitors in a 17,800 square meter space at BITEC.
Exhibiting in one of the 3 show halls of VICTAM and Animal Health and Nutrition Asia gives exhibitors access to the world's fastest growing market – Asia, and to a targeted audience of around 9,000 professional visitors including CEOs, feed formulators, mill managers, nutritionists, operation directors, transportation managers, veterinarians, academics, and more.
"Via a joint promotion campaign and the industries' mobilization operated in synergy by VICTAM and VIV, exhibitors will benefit from a highly qualified network, which is also the most complete network in Asia for feed and animal health. A one-of-a-kind opportunity" said Ms. Panadda Kongma, Head of Agribusiness and Operations at VNU Exhibitions Asia Pacific.
As part of the ASEAN region, Myanmar is not only a focus market for the show for potential investors and top buyers, but also for suppliers. For the official VICTAM and Animal Health and Nutrition Asia 2020 Launch Press Conference and promotion event held last Thursday, December 5th, at the Myanmar Expo Hall in Yangon, VICTAM and VIV have invited expert speakers to discuss the importance of animal health and animal disease prevention: Dr. Mya Han, Chairman of the Myanmar Livestock Federation, Prof. Dr. Ye Htut Aung from the University of Veterinary Science Yezin, Nay Pyi Taw.
The show also introduces a dedicated program for potential buyers, which is offered to Myanmar and other key markets. The so called "Industry Leaders Program" offers the opportunity to 150 top industry buyers to be special guests at the show and enjoy extra participation privileges.
VICTAM and Animal Health and Nutrition Asia 2020, by VICTAM and VIV is a 3-day trade show and conference program with more than 100 speakers. The organizers are looking forward to welcoming the feed and animal health industries from 24-26 March at BITEC, in Bangkok, Thailand. Online pre-registration is now available at the official show websites: https://www.victamasia.com/ and https://www.vivhealthandnutrition.nl/.