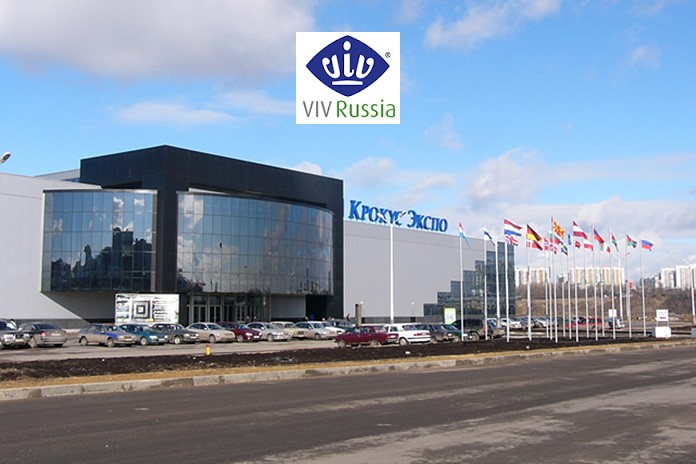 VIV Russia is the trade show for animal husbandry and processing in Russia and the C.I.S. countries. VIV Russia showcases the industry's developments by the Feed to Food concept that brings together supply and demand within the complete animal protein chain.
The 8th edition of VIV Russia will be held from May 23 – 25, 2017 at the International Crocus Exhibition Center in Moscow, Russia. May 23 is on VIP invitation only.

AGROVO – Hall 8, Stand 26.F2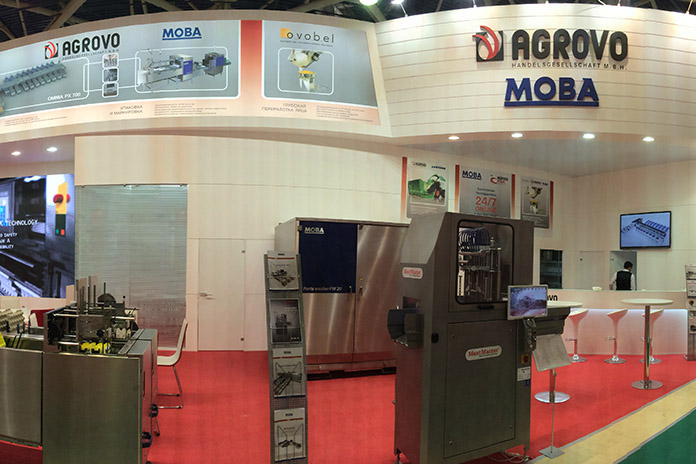 Agrovo has been participating in VIV Moscow since the very launch of this show. Of course, we are again represented by a booth No. 26F, Hall No.8, where some innovations from our main supplier MOBA, whose exclusive agent we have now been for 20 years, will be on display.
Last year the Italian company PELBO, a leading producer of egg processing equipment, first of all high-speed egg breakers, pasteurizers, homogenizers and egg shell processing units, was integrated into the MOBA conglomerate. It is also interesting to know that PELBO delivers compact mini-plants for production of liquid whole egg and other liquid products including filling and packing. This creates a good synergy in cooperation with our other supplier OVOBEL, who is a pundit in everything concerning liquid and dried egg. We are delighted that our delivery program has been enriched in such a harmonic way.
Visitors will also see products by Dutch TwinPack on Agrovo´s booth – egg packaging and logistic systems, a toy egg pack – Eggyplay®, out of which kids or whoever feels like, can assemble funny colored constructions. The British RATIONAL LABELLING covers the range of small pack labeling and tracing them, an indispensible extension to our graders, and the US company KUHL provides everything you need to wash eggs and plastic egg trays. Together with the indisputable market leader in egg conveying systems LUBING, we design and install egg-conveying systems to our MOBA graders, so that you practically receive a turnkey solution from Agrovo.
We take our biggest pride, however, in the newest superbly innovative egg grading machine OMNIA PX 700, proving that it is capable of continuously running at a speed of 252.000 egg per hour. There are more than dozen of this type operating worldwide and the first Omnia PX 700 in our sales area was scheduled for delivery in April of this year.
We are looking forward to meeting visitors and clients at our stand, where we not only will have an opportunity to inform them of our latest developments, but also they will be able to talk-shop in a casual manner with manufacturers, CEO´s, technologists and engineers. As many know, it is easy to find us, just look out for in illuminated egg-shaped huge air balloon in red in white with our logo on it. See you at our booth!
AVIAGEN – Hall 8, Stand 26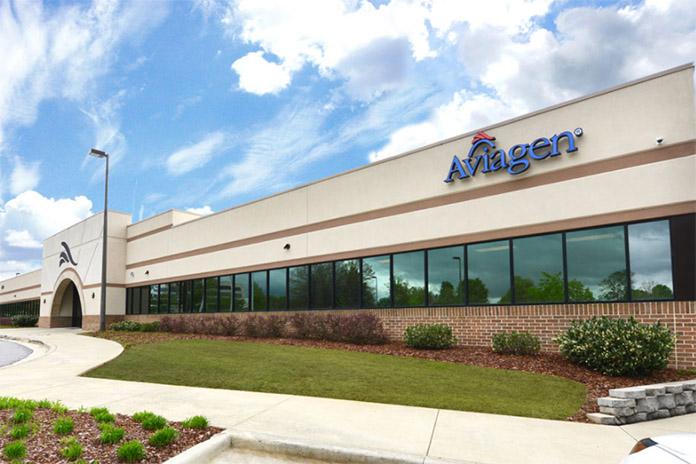 Expansion plans for Aviagen in Russia as product performance fuels growth.
Aviagen LLC is back at VIV Russia in Moscow and looks forward to welcoming customers to Stand Number 26 in Pavilion 2, Hall 8.
The company will be representing its core product brands Arbor Acres and Ross, while Aviagen Turkeys will also be present.
Boosted by fantastic product performance at both broiler and breeder level, Aviagen LLC expects sales to exceed nine million PS by the end of the year, with expansion plans afoot to extend beyond that mark in the near future.
"We are delighted to see continuous growth in the region. The Russian market may be slowing down since it reached self-sufficiency but our market share is still increasing thanks to the outstanding results of our birds. This allows our customers to be ahead of their competitors in the market," comments Tyark Osterndorff, business development director for Aviagen in Eastern Europe and CIS.
AVIAGEN TURKEYS – Hall 8, Stand 26.F1.
Raising Levels of Sustainability, Health & Welfare.
Aviagen Turkeys has two operations in two continents supporting the B.U.T. and Nicholas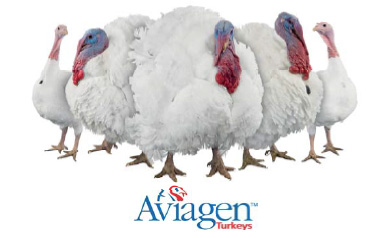 brands worldwide. The full-scale pedigree breeding programmes are situated in Europe and North America. Product quality assurance is achieved through careful attention to health, welfare, premier production facilities and our veterinary and management specialists. Aviagen Turkeys provides a secure, global supply source and the opportunity to maximise product improvement and new product development.
Our turkeys deliver advantages throughout the production chain, and this is based on continuous investment in our large pedigree breeding programmes. Through this investment we deliver higher genetic progress supporting growth in the turkey industry making it even more competitive compared to other meats.
Aviagen Turkeys extensive product portfolio provides their customers with choice from a range of market-leading products to suit specific operations and requirements.
COBB – Hall 8, Stand 07.G3
The Cobb exhibit at the VIV Russia show in May (Hall 8 stand no 07.G3) will feature the Cobb500 broiler breeder, which is now becoming market leader in the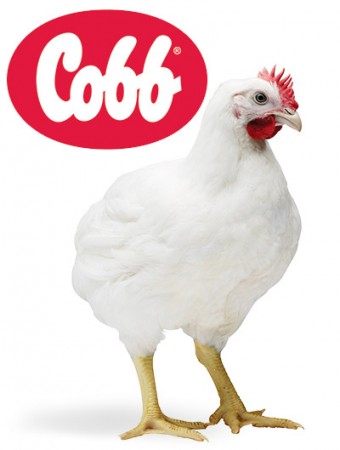 country.
The broiler advantage in meat yield is adding to the well-recognized characteristics of the breed: feed efficiency, growth rate and robust health along with the high chick numbers from breeder flocks.
The event follows a year when Cobb has been celebrated its centenary as the world's oldest established poultry breeding company. From a small family farm in Massachusetts, USA, the business has developed into a leader in poultry genetics with sales in more than 120 countries.
In recent years the Cobb500 has benefited from increasing investment in the European research centre in the Netherlands where the scale of the pedigree breeding work has been more than doubled.
Customers are invited to visit the Cobb stand where the Cobb Europe sales and technical team will be well represented.
DANLEN JSC – Hall 7, Stand 22.L2

Danlen JSC is known in Russian poultry market as a reliable supplier of high quality equipment for more than 20 years.
On VIV Russia 2017 the company will traditionally draw attention of professionals by exhibiting medicators Dosatron, semi-automatic syringes and needles Socorex, artificial insemination equipment IMV Technologies, energy saving lighting systems and heaters Gasolec, humidification and disinfection equipment Idrobase, sprayers Gloria, Desvac and VOLPI, automatic vaccinators and debeakers ZOO-Techniques, debeakers Lyon and Verschuuren, scales for birds Salter, programmable scales BAT1 and flying Insect killers MO-EL, etc.
Visitors are welcome to negotiate with Danlen JSC specialists and experts from our partner companies: Dosatron International S.A.S., IMV Technologies, Socorex Isba S.A., IdroBase Group and Gasolec B.V. We will be pleased to welcome you at our booth!
EUROSILOS SIRP – Hall 8, Stand 13.A5
The best in fiberglass silos for livestock farming.
The company Eurosilos SIRP dates back to the early seventies and manufactures modular fiberglass silos for livestock farms, which comply with the static international regulations and are awarded for quality certifications.
The company also provides innovative and tailor-made transport solutions for filling and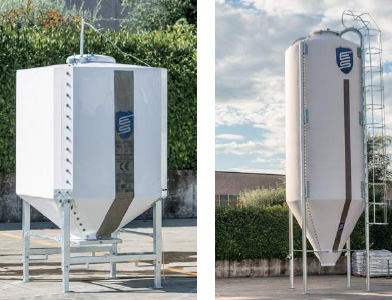 discharging fiberglass silos, such as tubular conveyors, flexible augers and bulk feed wagons.
Eurosilos SIRP storage installations match the requirements of poultry, swine, dairy and grain industries.
Proud and eager to welcome your visit, Eurosilos SIRP will be delighted to share its extensive experience and the latest innovations of its product range with all visitors and clients, while focusing on mutual cooperation opportunities to enhance their livestock operation efficiency. The company's commitment is focused on design and improvement through novelty.
Eurosilos gained a world-wide reputation for quality, offering market leading products at affordable prices, while striving to keep customer relationship a priority.
FACCO – Hall 8, Stand 07.G1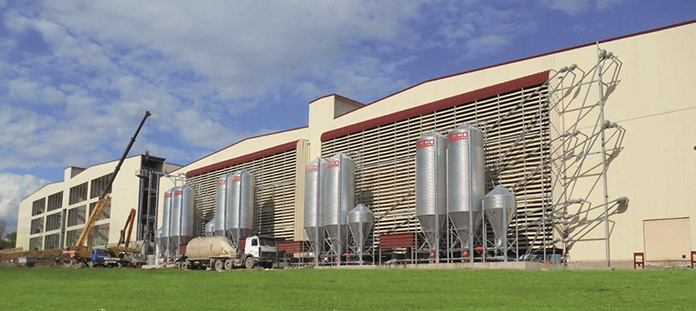 60 years of experience in serving customers around the world.
Facco's success is built on more than 60 years of innovation and commitment to the Poultry Breeders, layer, hens, broiler, and one-day-old chickens.
The company focuses on what they do best, developing management systems in breeding poultry for the production of eggs and meat with the best high quality performance and high standards of health and hygiene, adapted to all climatic conditions on all continents. This total capability permits FACCO Poultry Equipment to develop the latest generation of management systems of poultry productions, through its high level of system integration, thus meeting the most demanding current and future operational requirements.
Wherever you are around the globe, irrespective of how large or small the project is, FACCO can design, manufacture, supply and install a bespoke solution for your POULTRY FARM for the production of eggs and meat with the best high quality performance and high standards of health and hygiene, adapted to all climatic conditions on all continents.
Facco is looking forward to seeing visitors and clients at the VIV RUSSIA 2017 exhibition.
FACCO RUSSIA – Санкт-Петербург – +7 921 9515190 – Москва +74956649065
mprearo@facco.net
GASOLEC – Hall 7, Stand 22.L1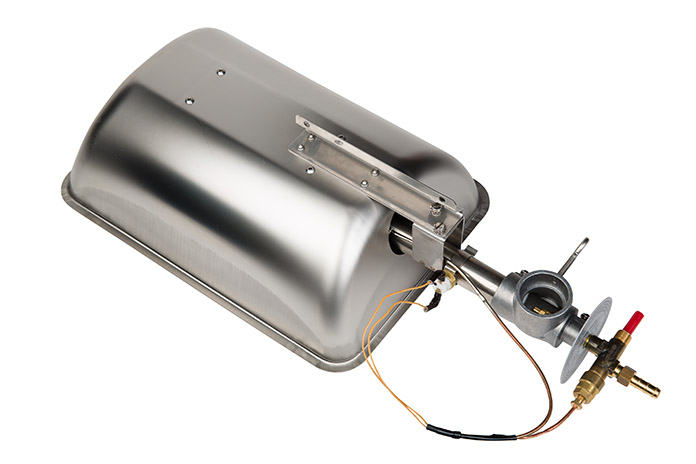 Gasolec: the leading supplier of Energy Efficient Infrared Radiant Gas Heaters and Monochromatic Light Systems for Poultry & Pig Houses.
The heaters come to Russia in 2 model ranges:
* The G-series of 12.kW and the
* The M-series of 1 – 5kW
We will show the latest developments like the M8 & M5 with Double Security. For Lighting Gasolec will show the monochromatic Gasolec Orion Light Program and the new OrionLED 14W Light Program.
We invite all readers to visit our stand to discuss on how we can work together. 
GIORDANO Poultry Plast – Hall 8, Stand 40.K1
Giordano Poultry Plast is leader in the moulding of plastic material for poultry, as feeders, drinkers, slats, egg trays.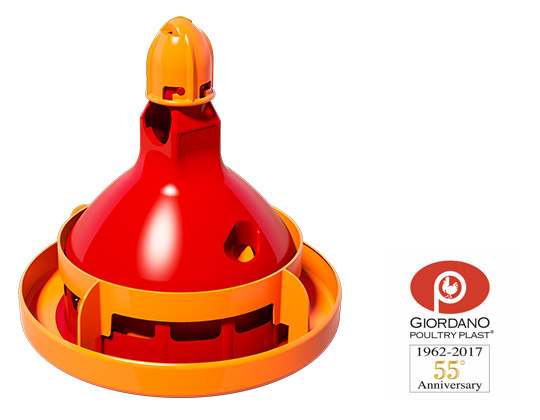 At the VIV-Russia, Giordano Poultry Plast will launch the new line of automatic drinking system and feeding system for turkeys and the last one TWIST feeder for broiler.
Founded in 1962, the Avicolplastica was an handicraft company specialized in poultry equipment such as feeders, drinkers, slats, egg trays, but above all first cages for the poultry transport on truck.
Introducing the plastic equipment was a revolution in the rural world of the that time where wood, iron and cardboard were used, where the first one decayed, the second rusted and the third one flaked him. They were replaced by plastic, lighter, economic and hygienic material, which helped improve the poultry sector, from the breeding to the transport.
The 1974 signed the opening of Giordano Poultry Plast. The company, which counts 80 employees between Caraglio and subsidiaries with production plant in Mexico, Egypt and Malaysia, is now run by Mr. Osvaldo Giordano, founder with his cousin Sebastian of the Avicolplastica, and his sons Oscar and Enrico. The company produces over 150.000 plastic cages each year and exports 95% of the production in 65 countries on 5 continents.
HARTMANN LA GmbH – Hall 8, Stand 09-E1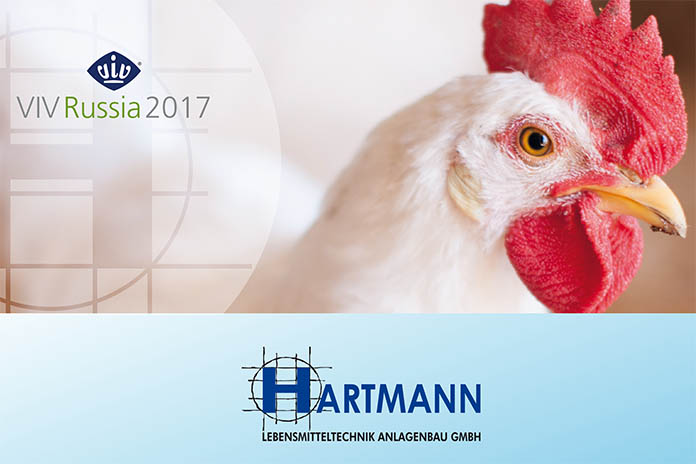 HARTMANN LA GmbH offers planning and management of new building projects and renovations in plant construction of food technology.
The company is specialized in projects for poultry breeding, incubation technology, waste processing, egg processing, pig breeding and poultry slaughtering.
Qualified engineers are responsible for the plant planning and construction management. HARTMANN LA GmbH covers all areas of production, hygiene and air-conditioning concepts, work organisation and modern poultry feeding.
Hartmann LA GmbH cordially invites you to visit the exhibition "VIV Russia 2017", which will be held in Moscow, Crocus Expo IEC, from May 23 to May 25, 2017.
Hartmann LA GmbH will be happy to discuss and consider all possible solutions, as well as give you the opportunity to get acquainted with the full range of activities of the company.
HENDRIX GENETICS – Hall 8, Stand #39.H1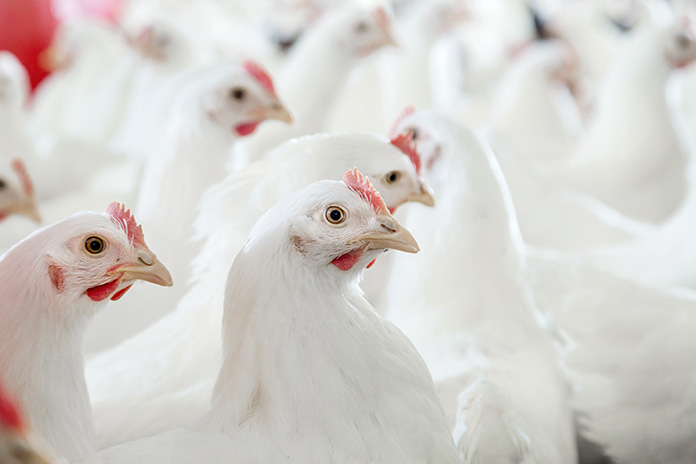 Hendrix Genetics is a multi-species breeding company concentrating on turkeys, layers, pigs, aquaculture and traditional poultry.
The company is looking forward to connecting with visitors and customers at VIV Russia, in Moscow on May 23 – 25, 2017. Representatives from Hendrix-Genetics poultry and swine businesses will be on hand to discuss market trends, ongoing industry investments, and the supply of quality genetics throughout the value chain.
At VIV Russia, the new One Hendrix Genetics will be exhibited with an updated look and feel that demonstrates the combined strength of all genetic brands. The company is also proud to present their genetic brands: Hybrid Turkeys, Hypor, Babcock, Bovans, Dekalb, ISA, Hisex, and Shaver. With the growth of many commercial operations and advancement in technology and management practices, the Russian market continues to be an important area of opportunity.
Members of our global team, including sales and technical service representatives, veterinarians, and senior management will be waiting to greet local and international guests. Hendrix-Genetics is committed to being accessible to its clients as well as new industry members entering the field. High performing products, tailored solutions from our dedicated sales team, and access to company's global resources are the three areas of focus for our customers in this region.
Hendrix Genetics strives to create value for the animal protein value chain through constant innovation, collaboration, and continued focus on sustainability. Come see us at VIV Russia to find out more about how this can apply to your business.
HUBBARD – Hall 8, Stand 06.H1
Your Choice, Our Commitment.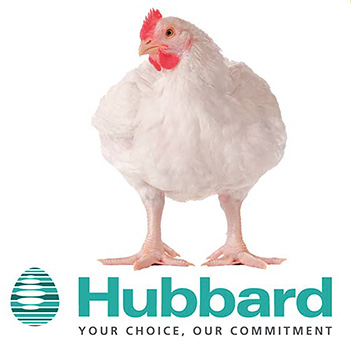 Hubbard's Conventional Range offers to the poultry industry broiler breeder packages that perfectly cope with an ever demanding market.
With an excellent egg production, outstanding feed efficiency and maximum total meat output per m², Hubbard F15 and Hubbard Flex offer the best answer to market requirements.
The Hubbard Premium Range covers the needs for the high-end quality chicken meat markets. It is the perfect response to the local speciality markets as well as to the increased consumers' demand for improved animal welfare standards, food safety and a reduction in use of antibiotics.
IMPEX – Hall 8, Stand 28.D1

Cutting-edge systems for livestock farming.
The 8th edition of VIV Russia will be held from May 23-25 2017 in Moscow Russia. Impex will join this exhibition at the PEJA booth 28.D1. Here we are at your service to tell you all about the innovative drinking systems we can provide you with. Also we will showcase several products to give you an idea of the quality of our products. We are looking forward meeting all the poultry professionals and getting in touch with all of you. We hope to see you at our booth!
JAMESWAY – Hall 8, Stand 06.H4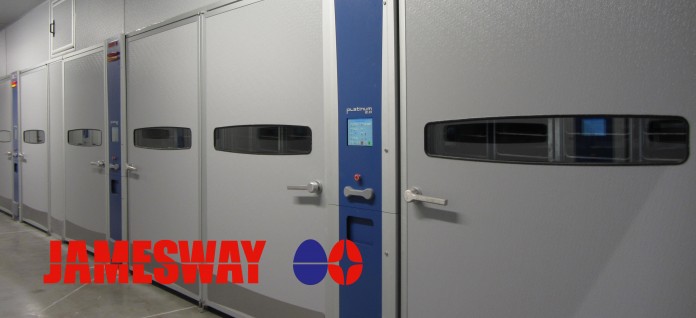 Your partner for a worry free hatchery.
Jamesway Incubator Company is very pleased to be hosting a booth at VIV Russia this year (Hall 8, Stand 06H4). The booth will be a great opportunity for our new Sales Director of Eastern Europe and Russia to meet with our customers. Arend Kuperus assumed the role of Director of the EMEA/COS Regions in January and has been very involved in the Russian activities. He will be at the booth with Valetin Korypaev, Jamesway Area Sales Manager for Russia.
We invite everyone to stop by to learn about Jamesway's vision of a worry free hatchery. Our Single-Stage machines lead the industry in energy efficiency and produce platinum quality chicks, poults and ducks. Our Multi-Stage machines have been industry standards for years. With over 100 years of experience developing incubators and hatchers and over 1800 customers in 150 countries, Jamesway has a lot to share with the Russian market. We anticipate a great show.
LOHMANN TIERZUCHT – Hall 8, Stand 36.E1
The right hen for every management – the right egg for every market. With this claim, LOHMANN TIERZUCHT has achieved excellent breeding results and has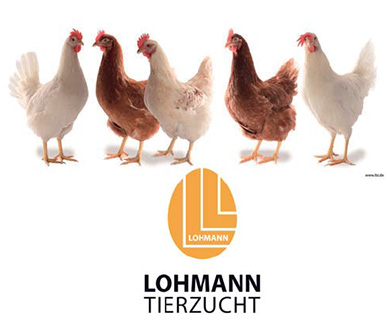 become the global leader in the production of parent stocks and laying hens.
With production sites, subsidiaries and shareholdings worldwide, LOHMANN TIERZUCHT is well-represented in all key regions, especially in Russia. In order to underline this globally leading position, LOHMANN TIERZUCHT will be exhibiting at this year's VIV Russia in Moscow.
As the company's success is based on systematic research and development, intensive veterinary care and constant dialogue with customers, at Lohmann Tierzucht they are looking forward to meet all existing customers and also to establish new contacts. At Lohmann TIerzucht stand you will have the possibility to see the company's exemplary customer service underlining their philosophy: breeding for success together. At Lohmann Tierzucht, they are looking forward to welcoming you to their booth!
MAREL POULTRY – Hall 8, Stand 08.F0
At VIV Russia, Marel Poultry will highlight the Stork Thigh Fillet System, the world's first inline high-capacity thigh filleting solution.
It now is easy to separate the thigh bone carefully from the meat with highest yield and consistency, in order to supply retail quality thigh fillets. Meanwhile, the knee cap is removed accurately and manual trimming is at no point needed. Marel Poultry also focuses on AMF-i and Innova software. Stork AMF-i automatically detects changing dimensions of incoming breast caps and communicates its data to the downstream deboning modules which adapt themselves accordingly. This makes for high-yield adaptive filleting without human intervention needed.
Highly automated processing requires ever more production control and management information. Marel's Innova food processing software is able to optimize profits and overall production performance. We welcome you at stand 8.F0.
MEYN – Hall 8, Stand 28.D2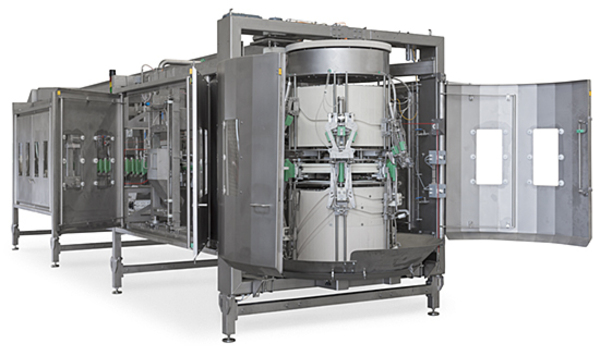 Displaying solutions for the Russian and CIS Countries' markets. Across Russian Federation and CIS Countries, poultry processors are automating to reduce the cost of labor.
Visitors to VIV RUSSIA will discover that Meyn has solutions for all stages of the processing line, from stunning and evisceration through to cut-up and then the precise and specialized deboning of different chicken parts, among which the newest innovation: Rapid breast deboner M 4.0 for up to 4000 bph, the Plug & Play version of the renowned Rapid Plus which processes up to 6000 bph. Also presented will be deboning solutions for whole legs and thighs as well as the newest cut-up technology.
All visitors to VIV RUSSIA are invited to find out more about Meyn products for the Russian market at the company's stand.
PAS REFORM – Hall 8, Stand 20.G1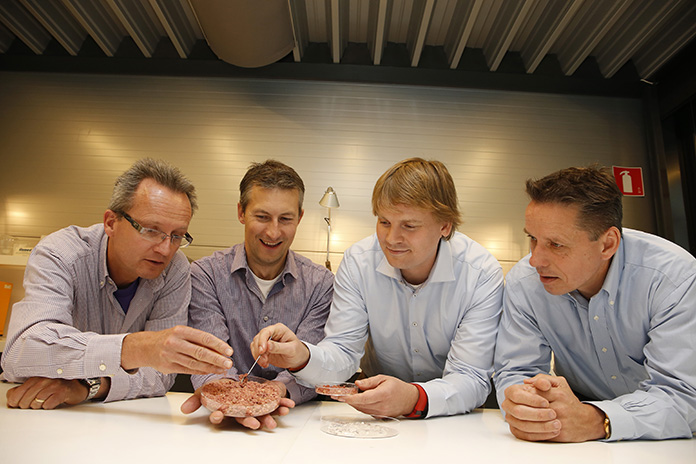 Integration. Connectivity. Service. Are you ready for the future?
Pas Reform is preparing for VIV Russia 2017 with great optimism, as the poultry sector continues to demonstrate strong resilience and sustained growth worldwide. To meet that growing demand, highly complex, large-scale hatcheries rely increasingly on integrated processes and controls, for the highest levels of efficiency and cost-effectiveness – and ultimately, the greatest numbers of best quality chicks.
With a focus on our customers' futures – SmartPro™ incubation is now combined with advanced climate control and a complete range of hatchery automation systems. All are connected by SmartCenterPro™ for unrivalled access to data throughout the hatchery. And with the introduction of SmartCare™ – a new 360° approach to service and support.
Pas Reform is now the world's only single-source supplier of fully integrated hatchery solutions.
International expansion remains central to our strategy for growth. Our partnership with NatureForm goes from strength to strength, delivering exciting new projects across the USA – and inspiring the introduction of SmartPro™ NF, a new addition to the SmartPro™ range of incubators that means we can now accommodate any tray size.
VIV Russia 2017 is also the launch pad for an innovative new feed that is being greeted as a 'game-changer' for the poultry industry. Find out how nature has inspired collaboration between Pas Reform, biotech start-up In Ovo and premix specialist Twilmij, to deliver SmartStart™, a brand new post-hatch feeding solution.
Pas Reform will be demonstrating fully integrated hatchery solutions, looking forward to a dynamic and eventful VIV Russia, where with the warmest of welcomes, all the company's team hope visitors and customers can join them during their visit to Moscow.
PETERSIME – Hall 8, Stand 03.E1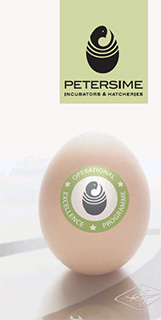 Giving best practices in hatchery management during VIV Russia.
With the Operational Excellence Programme™, Petersime assists hatcheries in applying best practices in order to maximize their profit for life. The programme offers expert information, instructions, visits by experts, software and support, both remote and on site, based on following cornerstones:
Maximize your incubation results
Minimize your operational costs
Achieve uncompromised bio-security
Maximize chick quality beyond your hatchery
Visit Petersime during VIV Russia at booth 8.3.E1 to learn more about how your hatchery can achieve operational excellence and maximize your profit for life.
PRAXIS ENGINEERING – Hall 8, Stand 38.G1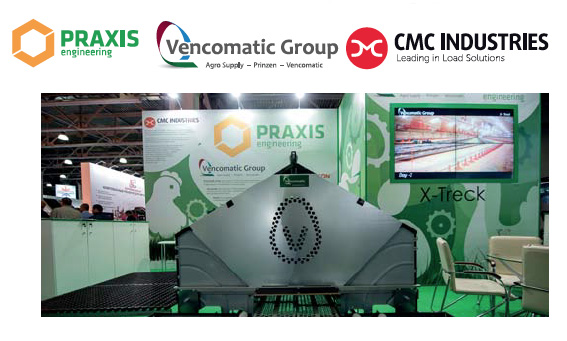 Offering up to date poultry solutions for VIV Russia 2017.
PRAXIS ENGINEERING, LLC in cooperation with its Italian and Holland partners will attend the one of the biggest exhibitions in respect of poultry industry VIV Russia 2017 in Moscow from May the 23rd to 25th, 2017 (Crocus Expo International Exhibition Center, 65-66 km Moscow Ring Road).
PRAXIS ENGINEERING invites to visit its stand number 8.38.G1. The company's experts will be glad to offer perfect solutions concerning automated poultry loading (the last generation of Apollo Gen2, off road forklifts, turkey loader TA800, etc.) / litter equipment (Frantumix and etc.) – CMC INDUSTRIES, to show unique egg handling equipment (weighing and sorting system – Ovograder / egg setting machine – Ovoset) – PRINZEN, to give comprehensive information regarding innovative and up-to-date housing solutions, providing an efficient production of high quality hatching eggs – VENCOMATIC nest systems. We will reply to all your questions with pleasure!
ROXELL – Hall 8, Stand 11.C1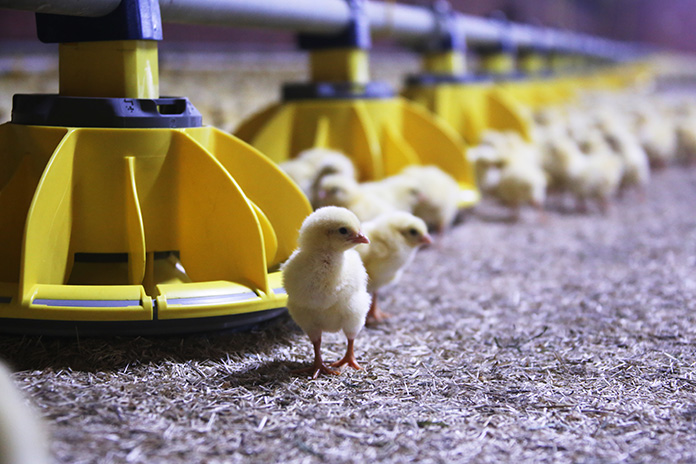 A new concept for Natural Beak Smoothing displayed at the fair.
At VIV Russia, Roxell will display its wide line of equipment for poultry feeding, drinking, heating and nesting and presents the new concept for Natural Beak Smoothing, the natural solution:
to avoid stress on birds
to improve the performance of birds
to anticipate animal welfare trends
Order your fast lane ticket to the Natural Beak Smoothing Experience Center on www.roxell.com. The company is looking forward to discover these new experiences together at their booth.
SPECHT – Hall 8, Stand 11.C2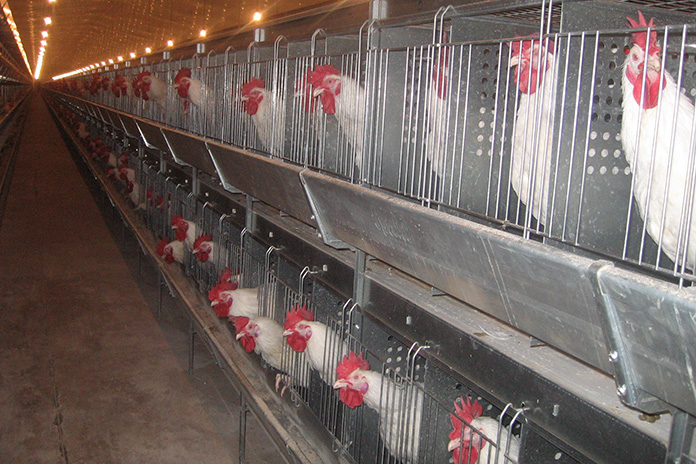 A brand meaning quality, durability, reliability and profitability.
The company is a leading developer and manufacturer of poultry equipment and successfully helps to maintain the high image of German quality Made in Germany all around the world.
The keeping of broiler breeders is technologically the most complicated management system in poultry breeding. Achieving high productivity becomes every year increasingly difficult. This problem creates a tendency to keep parent stock breeders in cages with artificial insemination. The indisputable advantages of Specht cages with artificial insemination include among others:
higher hatching eggs production by reducing the number of dirty eggs;
low feed consumption;
increased stocking density;
less cocks;
better hygienic conditions;
thanks to the possibility of fast cleaning, the preparation time for the house is shorter;
reduction of energy consumption (heating and/or cooling)
On the poultry farm Reftinskaya, region Sverdlovski, in 4 houses the artificial insemination equipment is since 5 years now in operation and it achieves the best performance. To guarantee optimal conditions for poultry and to achieve effective results, the poultry houses have been equipped with modern computer-controlled climate systems that have a number of undeniable advantages, such as lower power consumption, uniform supply of fresh air, independent of weather conditions.
After commissioning 3 houses for artificial insemination on the farm OOO Wozrozhdenie – 1 in 2015 the total production of hatching eggs and hatching increased substantially.
During the exhibition VIV RUSSIA 2017 in Moscow in May of this year, the company plans to show its stand №08.11 C 2 following samples of Specht equipment: pullet rearing cages, layer cages, parent stock breeding cages for artificial insemination with a cock cage and broiler cages. SPECHT herewith cordially invites you to visit their booth and discover our equipment.
TWINPACK – Hall 8, Stand 26.F2
Special attention to the EC Connect solution for Twinpack Special Products.
Twinpack Special Products participates the VIV Russia May 2017.
Visitors can find the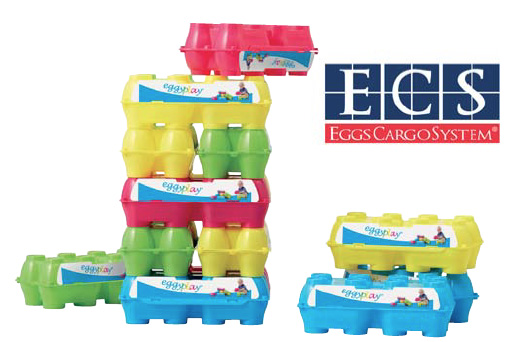 company's staff in the booth of its agent AGROVO hall 8 booth 26F2.
In this booth Twinpack Special Products company shows the EggsCargoSystem® and the Eggyplay® consumer 8-egg packaging. The company gives special attention to the EC Connect solution. EC Connect is a cloud based solution for tracking and tracing both the EggsCargoSystem plastic items as well as the eggs standing on it. Almost all pallets belonging to the EggsCargoSystem® contain a RFID microchip in the pallet feet. This enabled Twinpack Special Products company to develop special devices, smartphone solutions and special software to read the microchip and load them with content. Having this system, allows the customers to follow their eggs from the farms into their warehouses and straight to the grading / processing machines.
VAL-CO – Hall 8, Stand 02.C1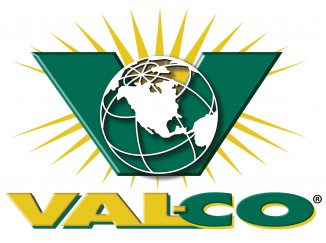 A global manufacturer of high-quality systems and components for livestock farming.
At VIV Russia, VAL-CO will feature cooling systems, feeding options, and the world-famous Val Nipple Drinkers. Precision engineered to work hard day-in and day-out, our drinkers leak less, last longer and deliver exceptional results. Farming doesn't take a day off and your equipment can't either. VAL-CO live production equipment stands side-by-side with farmers to deliver the best environment, best productivity, and best value for your animals. Stop by our booth, Hall 08 Booth 02C1, to learn how we can help you grow.
VALLI Poultry Equipment – Hall 8, Stand 24.H3


Manufacturing with a Quality you can depend on.
VALLI offers a wide range of models of equipment for the intensive rearing of PULLETS, BREEDING, BROILERS and HENS with traditional cages and colonies enriched and convertible into alternative systems comply with the European Directive on animal welfare, with models Space Colony, Space Out and Space Aviary.
VALLI designs complete turnkey packages with all the internal equipment, ventilation and electrical controls required and have the back up of well trained installers and supervisors to ensure your build is of the best quality and functionality.
VALLI equipment are sold today worldwide in over 70 countries and they are proven under very many different management and climatic conditions. The company invites all visitors and customer to visit their stand at VIV RUSSIA in Moscow from 23rd to 25th of May 2017.
VDL AGROTECH – Hall 8, Stand 28.D1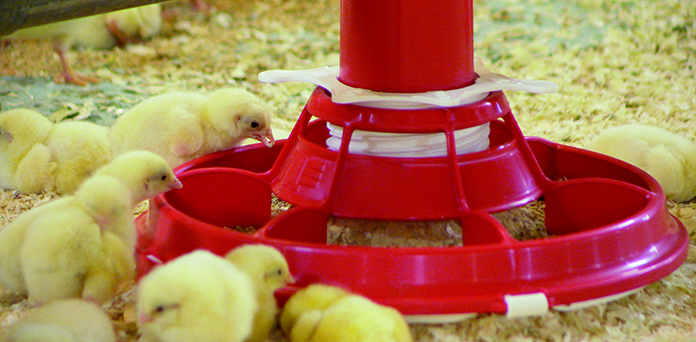 Since 1953 VDL Agrotech is active in livestock industry and develops and produces high quality equipment.
On the Russian market VDL Agrotech works together with the specialized team from Peja-International in Moscow. Many livestock projects where successfully realized all over the Russian Federation. The VDL-Peja sales team welcomes you to visit them in hall 8 booth 28D1 at the VIV Russia show. We are specialised in turnkey projects for broilers, breeders, pigs and manure drying technology. We would like to share our experience and ideas with you and combine them with your local demands and wishes.
On VIV Russia you can see the new breeder house concept with a chainovation feeding system for females, matrix male feeding system and VDL EggXcellent laying nests. The design gives an up to 30% higher efficiency from the available floor space.
Other new products on the show are: Valenta drive unit with integrated LED light and the new Pouldry Touch controller. 
VOSTERMANS Ventilation – Hall 08, Stand 16.C2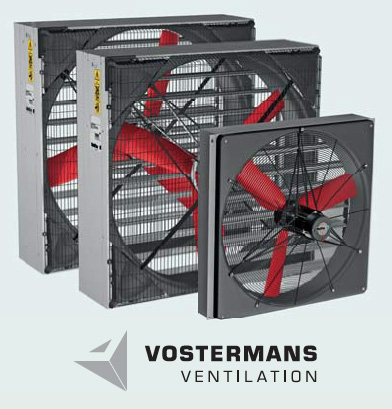 Vostermans Ventilation, the dedicated agricultural fan manufacturer, is addressing the need for more efficient fans in agricultural applications, by presenting Multifan fans with improved airflow performance/efficiency.
A wide range of various motor-impeller combinations guarantee maximal flexibility for different environments, new projects or renovations. Thanks to the knowledge of materials and of technology gained over decades in agricultural ventilation, the in-house made motor is guaranteed for long lasting frequent use in the most corrosive climates. Especially interesting for our customers in Russia are our Fiberglass Cone Fans and Casing Fans. They offer the solution for higher pressure and high air volume applications. Multifan fans are highly rated worldwide because of their durability, efficiency and reliability.