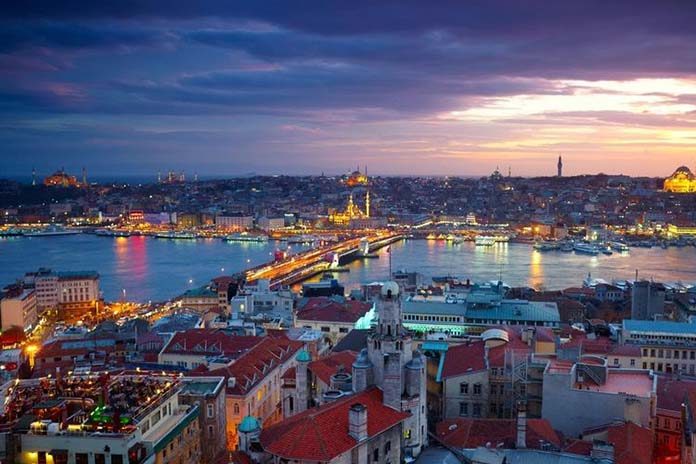 The 9th edition of VIV Turkey will house more than 500 exhibitors from 45 countries over 25.000sqm of exhibition. VIV Turkey has a unique position, acting as a distribution hub in the poultry business.
WHEN & WHERE
Date: 13-15 June 2019
Opening Hours: 09:30 – 18:30
Location: Istanbul Expo Center (IFM) Cobancesme Kavsagi P.K. 40 34149 Airport – Yesilkoy – Istanbul, Istanbul (Turchia).
www.vivturkey.com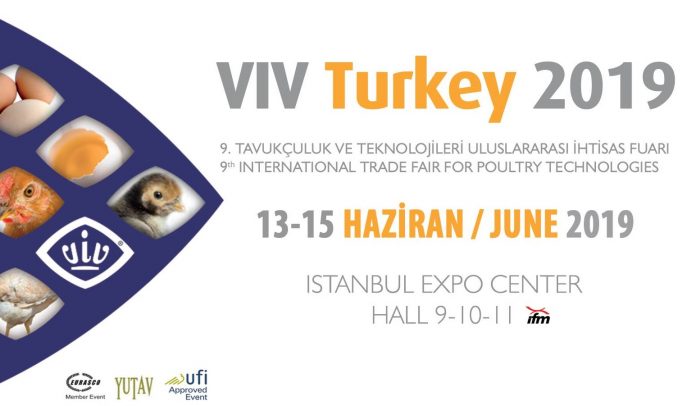 AVIAGEN showcases 20 years of commitment to the Turkish poultry industry – Hall 9, Stand C15 – aviagen.com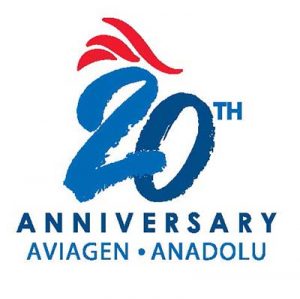 Aviagen® looks forward to welcoming customers and industry colleagues at VIV Turkey 2019. With regional customer support teams on hand from Turkey, Middle East and Africa, Aviagen will showcase its long term commitment to the global poultry industry and will celebrate 20 years of Aviagen Anadolu in Turkey. Our core product offerings, including Arbor Acres®, Indian River® and Ross® and Rowan Range®.
Aviagen will highlight its commitment to securing global security of supply through Compartmentalisation, as well as its long term investment in the R&D breeding program, live production performance and yield improvement.
For information contact: info@aviagen.com
AVIAGEN TURKEYS on the Turkish Market 2019 ­– ­Hall 9, Stand C15 ­– www.aviagenturkeys.com

Aviagen Turkeys has a long history of working in the Turkish market with many contacts dating back to the 1990's. The potential for growth in the market has been clear for a number of years and the B.U.T 6, Aviagen Turkey's leading heavy strain product, is well known in the Turkish market place. The B.U.T 6 is renowned for its growth rate and efficient feed conversion combined with excellent breeder performance. Also in the B.U.T heavy strain portfolio, is the Nicholas Select offering highly efficient meat production.
The opportunities for growth relate to the dynamism in the industry and the demand for turkey meat and turkey meat products being developed by the major producers. Consumption is currently 600 g per capita and can easily double or treble in the next 5 years as the market becomes established. Opportunities also exist for exports to surrounding countries where demand for turkey meat is increasing.
In 2017, Turkey exported 7,200 tonnes of turkey meat, increasing to 9,700 the following year. Based on current market demand, exports are likely to rise again in 2019 to 11,600 tonnes. Turkey meat production in 2018 was 70,000 tonnes which is an increase of over 30% compared with 2017. Sustainable growth could see production reach 120,000 tonnes by 2025.
Turkey meat offers both white and dark meat on the same carcase. The dark meat competes successfully with both beef and lamb on price and further growth is expected. Turkey meat, due to its versatility, fits in well with Turkish cuisine.
The increased sophistication of product development and close cooperation with major food retail companies means that turkey products are available in many locations which, with the health and convenience advantages of turkey meat, is increasing the number of consumers.
Aviagen Turkeys is committed to close cooperation with its customers. The Turkish market has invested heavily in the modern technology and has produced strong foundations to support the expecting increases in consumption.
The Aviagen Turkeys pedigree programmes are delivering improvements at breeder and commercial level to improve competitiveness against chicken and pork production.
We see a strong future for the turkey industry in Turkey and aim to play a strong part in its development.
For information contact: turkeysltd@aviagen.com
COBB Turkey in Istanbul ­­– Hall 09, Stand C06 ­– www.cobb-vantress.com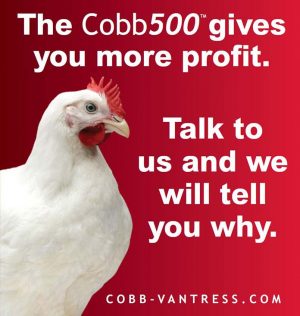 Join Cobb Turkey in Istanbul for VIV Turkey 2019 from June 13-15. Stop by booth C06 in Hall 09 to meet the technical team and see pick up a copy of the new guides and supplements. At the booth, Cobb's highly specialized technical support team is available to educate attendees on updated best practices to achieve top-performing Plocks and maximize the genetic potential of their birds. Visit our team and be sure to ask us about the Cobb500™ — the world's most effective broiler.
For information contact: Merve.sidat@cobb-europe.com
FACCO poultry solutions – Hall 10, Stand B07 – www.facco.net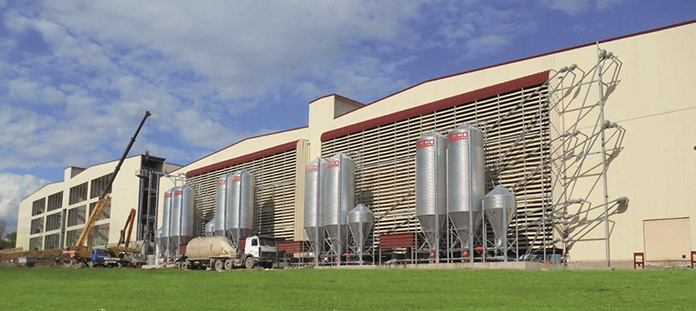 Today Food quality requires innovation skills and focus on the whole supply chain, from feed to egg. VIV Turkey 2019 will give the opportunity to discuss and share ideas and Facco, for over 60 years world leader in the poultry field, will welcome you in booth B07 Hall 10, with the complete range of avant-garde poultry solutions.
Facco (worldwide presence in over 75 countries) will be pleased to share its knowledge in the poultry field, focused on vertical cages and cage free systems, developed thanks to the close connection with its customers as a forerunner of the market changes.
Highly qualified in Turnkey Solutions, Facco will be your partner in designing, analyzing data and managing projects using the most advanced technologies.
Keeping the highest quality as our standard, we will welcome you at our stand with our warmest, professional and friendly hospitality.
For information contact: facco@facco.net
FLEXY – the best solutions for your eggs – Foyer Hall, Stand F07 – flexy.it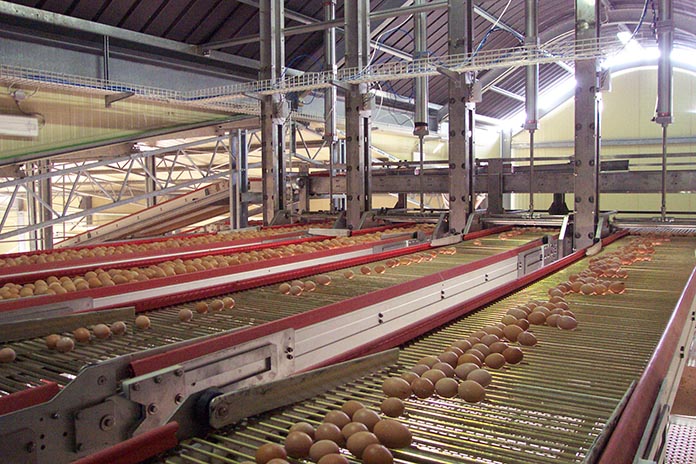 Since its foundation in the nineties, FLEXY has been dedicated to develop the best solutions for egg transportation and management.
Today FLEXY provides a wide range of products, from the well-known EggWay (the core business of the firm) to the various types of automatic and semi-automatic nests, the brand new products of the company. In addition to these products, the Italian company offers also egg tables, the MDS system (manure drying system), the broiler way (chicken conveyor) and lifters.
All systems and solutions designed and produced by FLEXY can be easily adapted all the existing installations, always ensuring good performances and high quality results. Its technical department can customize any product and project following the customers' requirements, as flexibility is one of the characteristics that better identify the company.
For 25 years FLEXY's specialists have been entering into poultry sheds and egg rooms to understand the needs and also anticipate farmers' needs, conscious that the challenges of the global market have in logistics and eggs handling two of the main aspects for being competitive. Every day, in the world, FLEXY's systems not only collect but also help farmers and users operate in an efficient fast and economical manner in transporting eggs from production to the egg graders (or egg packers).
During this expo, FLEXY sales team and its technicians will gladly answer to any question and inform visitors on their complete range of equipment and services.
For information contact: info@flexy.it
GIORDANO Poultry Plast – Hall 9, Stand F09 – www.poultryplast.com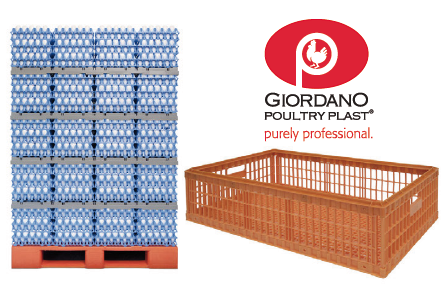 Giordano Poultry Plast, a leading multinational plastic moulding company, specialized in the production of poultry equipment, will be present at the upcoming edition of the professional exhibition: VIV TURKEY 2019, which will be held in Instanbul, at the stand F09 – Hall 9. Established in 1962 under the name of Avicolplastica and since 1974 as Giordano Poultry Plast, specializing in plastic equipment for poultry farming, the company has grown regularly over more than half a century to reach a very international dimension, both in sales and in production.
Giordano Poultry Plast is glad to introduce its new Automatic Drinking Lines. The system has been upgraded starting with the pipe that goes from rounded to square shape 28×28 mm. This will provide a better result, not only during the use but also for washing at the cycle end. Also the pipes were changed as well all plastic accessories and nipple.
This new Automatic Drinking Line is be easy to install, firstly because all the screws were eliminated; secondly, thanks to the larger space between the metal support and the plastic water pipe.
The system includes "Super Drop" for broiler, "Pendolo Line" for Turkey and Duck (they will have different cups), completed by our already popular "Giro Line", a combination of 2 drinking lines with only 1 metal support (mainly used in the French market).
The headquarters of the Company is located in Italy, in Caraglio (CN), where more than 80 people are employed; the production subsidiaries are dislocated in Mexico, Argentina, Egypt and Malaysia. The Giordano family totally controls the group, with Osvaldo Giordano, President and sons Oscar and Enrico, Managing Directors. 95% of the group's production is exported to more than 65 countries.
For information: info@poultryplast.com
MAREL Poultry at VIV Turkey 2019 – Hall 10, Stand B15 – marel.com/poultry/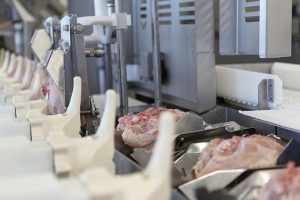 At VIV Turkey Marel Poultry will focus on two of its latest highlights, ATLAS and AMF-i. Both poultry processing solutions will be on display at the booth.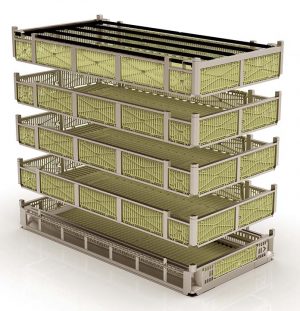 Marel Poultry will exhibit the SmartStack transport module, the most important component of the ATLAS live bird handling system, which wonderfully blends animal well-being, efficiency and sustainability. Alsoavailable at the stand is the AMF-i. This intelligent breast cap filleting system automatically detects the size of infed breast caps. Deboning module settings downstream adjust themselves automatically to this, resulting in top yield adaptive filleting.
For information contact: info.poultry@marel.com
MEYN: Different needs, different speeds – Hall 10, Stand C21 – www.meyn.com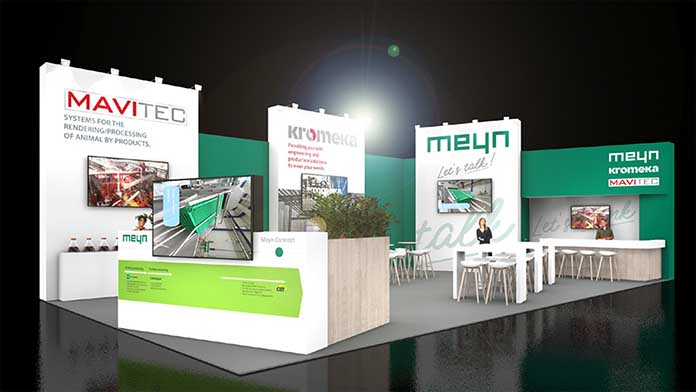 Rising consumer demand for high-protein food and changing customer preferences have spurred the global market for poultry meat. Over the last 60 years, processing speeds have increased significantly. Back in the seventies, most processors would never have believed that line speeds of 15,000 bph where possible Meyn offers poultry processing solutions from 1,500 to 15,000 bph. Starting with 1,500 bph, Meyn offers the LEAP concept. A container is shipped and within a couple of days the new processing line can be operational. And what is more, the LEAP concept requires a minimum of investment for a modular design that can easily be expanded when more capacity is needed.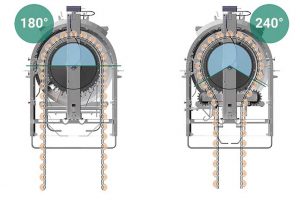 High-speed processing lines are typically requested for greenfields, where the investor wants to make sure the plant is "fit for the future" and the ROI is reached within the blink of an eye. New versions of existing slaughtering and evisceration equipment are implemented with 20 units in a 240o frame (instead of the normal 180 degrees), allowing for longer processing time in each machine.
Meyn has developed and upgraded all machines for high-speed processing lines and is very proud that already three new 15,000 bph high-speed processing plants are up and running.
For information contact: sales@meyn.com
PAS REFORM's new SmartStart™ post-hatch feeding solution – Foyer Hall, Stand F03 – www.pasreform.com/smartstart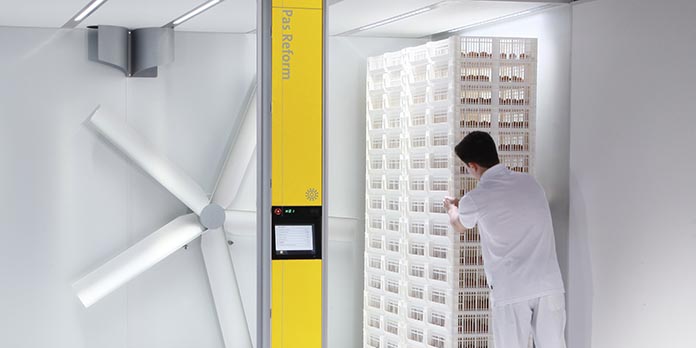 Leading Netherlands hatchery businesses have taken part in trials of a new, flexible post-hatch feeding system that they say will be a game-changer for the poultry industry worldwide.
Elshuis, Munsterhuis and Schotman hatcheries tested Pas Reform's new SmartStart™ post-hatch feeding solution before its launch to the global market. Bert Munsterhuis, general manager at Munsterhuis Hatcheries says: "SmartStart™ precision feeding meets the nutrient and hydration requirement of newly hatched chicks as accurately as possible and we found it very easy to incorporate the system into our existing hatchery practice." SmartStart™ is the result of two years of intensive cooperation between Pas Reform, biotech start-up In Ovo, DSM Premix company Twilmij and lighting specialist Philips NatureDynamics to develop a ground-breaking post-hatch feeding solution that gives newly hatched chicks the earliest possible access to feed, water and light. SmartStart™ comprises two key elements that can be applied individually or together: precision feeding and intelligent lighting.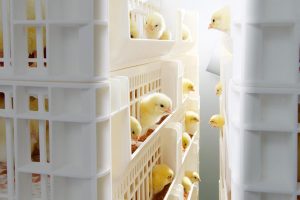 SmartStart™ uses natural deep eutectic solvents (NADES) to retain water inside a semi-moist feed that provides nourishment and water in the correct proportions. The system enables chicks to eat from the moment of hatching. It promotes the development of robust day-old chicks, helps to reduce the need for antibiotics and performs well in the warm conditions of the hatcher. The SmartStart™ intelligent lighting solution guides newly hatched chicks to the feed balconies of the hatcher basket. The soft, indirect lighting operates at a frequency and wavelength that suits day-old chicks best. It is gentle on their eyes, allowing them to get used to light without stress. The lighting programs are fully adjustable for natural day and night rhythms, in line with broiler farm lighting programs, and software upgradeable to keep pace with future light colour and temperature requirements.
For information contact: info@pasreform.com
Meet the PETERSIME Team at VIV Turkey at Foyer Hall, Stand F06 in Istanbul Expo Center, Istanbul, Turkey – www.petersime.com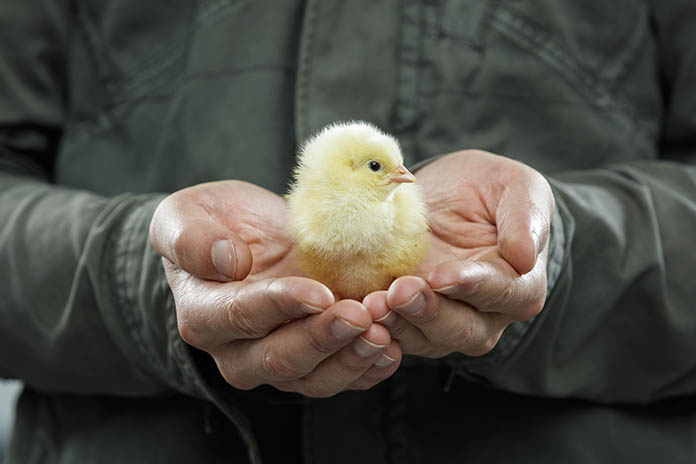 Petersime provides world leading incubators, hatchery equipment and turnkey hatcheries aligned with the expertise and support to maximize return on investment. Through the Operational Excellence Programme™ Petersime provides best practices support on every operational level and becomes a partner for life for its customers.
Headquartered in Belgium with offices in Brazil, China, Russia, Malaysia and India and a worldwide sales network, Petersime commits to a dedicated customer service.
For information contact: info@petersime.com
TECNOCLIMA S.p.A.: efficient heating systems for poultry – Hall 10, Stand C22 – www.tecnoclimaspa.com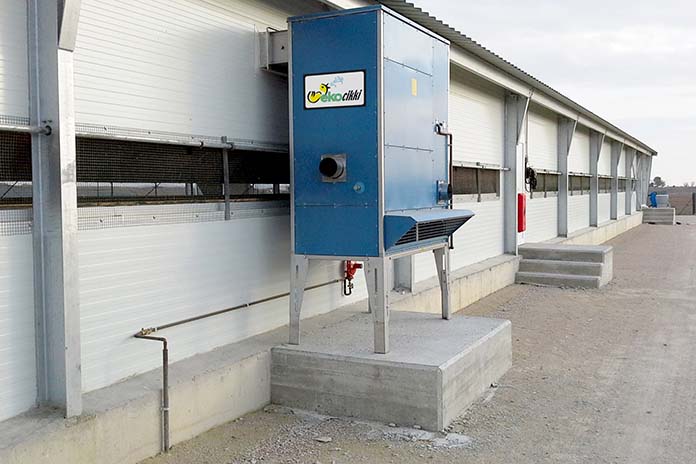 Tecnoclima highly efficient heaters for poultry sheds will be presented at the next VIV Turkey 2019 in Istanbul. Visitors will have the chance to see a new Ekocikki 80 compact gas-fired warm air heater with heat exchanger along with a bestseller Supercikki 80 direct gas-fired heater and water air heater Aquacikki.
Tecnoclima and local distributor staff will be happy to welcome customers and visitors at the stand to provide all the necessary information.
For information contact: tecnoclima@tecnoclimaspa.com
VALLI: best housing solutions ­– Foyer Hall, Stand F01 – www.valli-italy.com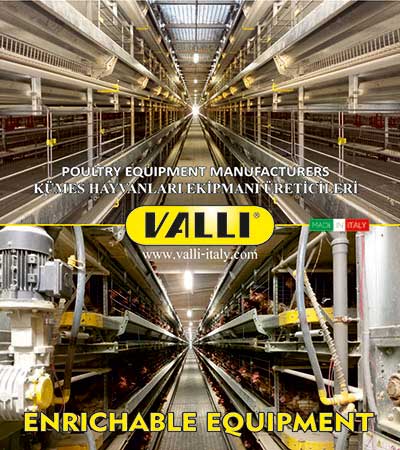 VALLI has been on the international market for over 60 years and offers a wide range of models of equipment for the intensive breeding of Pullets, Layer Hens, Breeders and Broiler. For more than 20 years Enriched laying equipment, compliant with the European Directive on animal welfare 1999/74 / EC, has been operating in many European countries and beyond. VALLI has therefore gained an important experience also in the ENRICHABLE equipment able to foresee the future enrichments without having to change the equipment. This allows a profitable and long-lasting investment for all customers who want to equip themselves with flexible and change-ready equipment.
VALLI is pleased to welcome you at our stand at VIV Turkey in Istanbul, Stand F01, Fair ground
For information contact: info@valli-italy.com