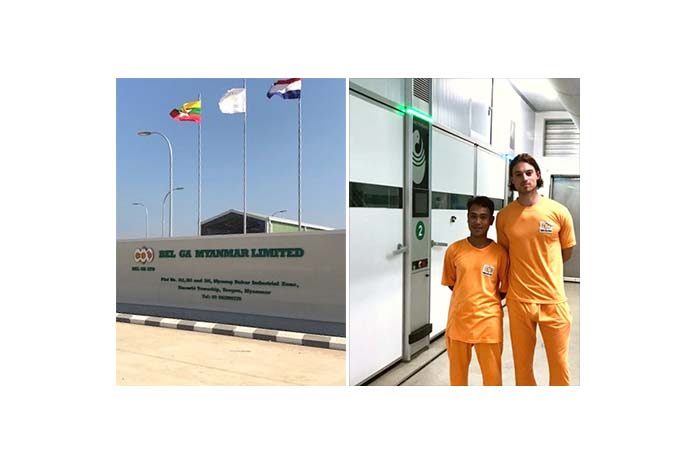 Since the consumption of chicken meat in Myanmar is rising significantly, enterprises such as Bel Ga have been investing in modern hatcheries and farms across the country to meet the rapidly growing demand. It is the aspiration of Bel Ga, a state-of-the-art hatchery founded by BDH Asia and equipped with Petersime incubators, to supply Myanmar's population with sustainable and affordable poultry that is produced by a well-trained, local team of professionals.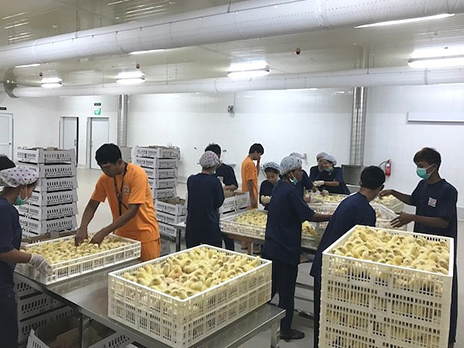 International project to improve meat quality and livelihood
The new Bel Ga hatchery in the Myaung Dagar Industrial Zone in Yangon is an important milestone for Myanmar's poultry industry. As part of the subsidiary project 'Sustainable and Affordable Poultry for All' (SAPA), the goal is to improve food security and rural incomes of independent farmers.
The SAPA project is an international partnership between companies and institutions from Belgium, the Netherlands and Myanmar that aim to secure an affordable and reliable source of chicken meat in the country by bundling their extensive experience in the poultry sector.
To achieve maximum results both in terms of capacity and profit, the SAPA project has two major purposes. First, invest in the establishment of better production systems. Secondly, give local farmers the possibility to independently choose their suppliers of day-old chicks and feed. Taking these important steps not only stimulates local manufacturing of top-quality products but also helps generate jobs, which positively impacts the standards of living for independent farmers in Myanmar.
Petersime contributes to high-quality poultry supply in Southeast Asia
Bel Ga Myanmar was founded by BDH Asia, a joint venture of Belgian poultry company Belgabroed and Dutch animal feed manufacturer De Heus. As Bel Ga saw the opportunity for growth in the Southeast Asian market, it has recently expanded its reach to countries such as Vietnam and Myanmar.
After various successful cooperations in Europe and Asia, Petersime is proud to have collaborated with Belgabroed on the start-up of yet another top-notch hatchery. "Petersime has been our worldwide partner for hatchery projects for decades. Petersime's cutting-edge equipment assures us of sustainable quality hatching and has helped us consistently achieve the highest of standards," says Ben Cliteur, Managing Director of Bel Ga Myanmar.
Bel Ga Myanmar is equipped with the most advanced single-stage BioStreamer™ incubators and latest hatchery technology. A custom-built air-heating, air-conditioning and ventilation system was also designed and installed by Petersime. The hatchery has the capacity to produce up to 12 million day-old chicks of superior quality per year. Bel Ga currently plans to further increase its capacities and build more farms across Myanmar.