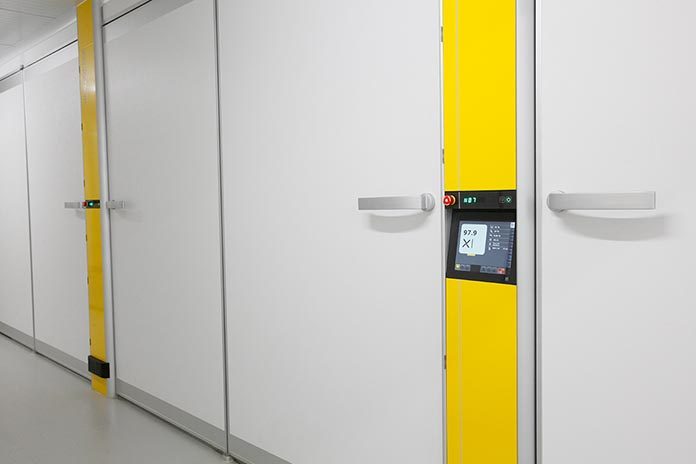 Mozambique-based Novos Horizontes and their new partner Philafrica, have chosen Pas Reform Hatchery Technologies to equip their new, state-of-the-art greenfield facility with a combination of SmartSetPro™ setters, SmartHatchPro™ hatchers, hatchery automation and climate control systems.
When operational in August 2018 the new hatchery, which is located in Nampula, northeastern Mozambique, will have a capacity of seven million day old chicks per year.
Novos Horizontes' first broiler operation was established in 2005 on virgin bush land, and in early 2006 the first hatchery and feed mill became operational. In 2007 breeders were placed and the processing plant was commissioned a year later.  In 2017, Novos Horizontes teamed up with a new partner and shareholder, Philafrica. Philafrica is a member of AFGRI Group Holdings, a South African investment holding company with interests in a number of agricultural-related companies. Its vision is "to transform the lives of millions of Africans – economically, socially and spiritually through food processing in Africa".
The majority of Novos Horizontes broilers are grown by a network of 'integrados', in the farming communities surrounding Nampula. This link synergizes the strength of commercial poultry and family sector production, and is an important part of Novos Horizontes and Philafrica's vision for development.
A key aspect in establishing the viability of the new hatchery project has been the financing arrangement made available by Rabobank and Atradius, the Dutch state Export-Import bank, which has provided export credit guarantees to support the deal. This new type of funding arrangement is expected to help the African poultry industry in its drive to modernize.
Through this financing route, more African poultry companies will be able to access integrated hatchery solutions and world-class support for their hatchery operations from global leaders like Pas Reform.
Adriaen Sligcher, Pas Reform's Southern African representative, says: "We are proud to be able to play such a major role in bringing advanced hatchery technologies to Mozambique, which will help support social and economic development in the country."