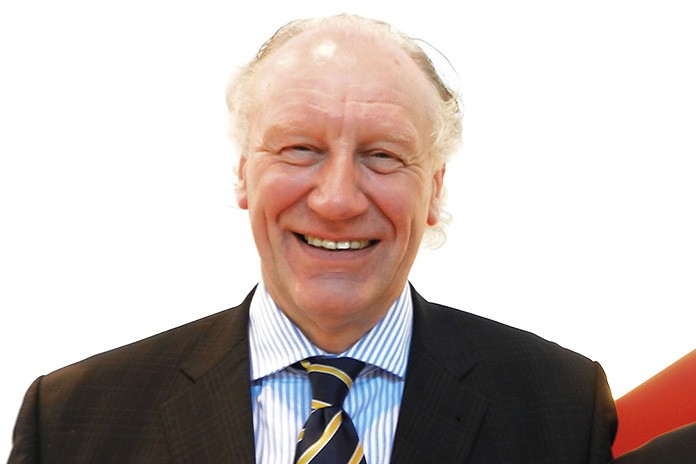 Richard Hutchinson of Aviagen Turkeys has over three decades of experience in the Turkey industry and during this time he significantly increased turkey parent stock sales in Europe and Russia.

Richard, during your years of experience you have established strong business links in Europe and Russia. what market development have you seen and how do Aviagen Turkeys products suit the demands of today's industry?
"It is great working in such a dynamic market. The European business has grown each year since I joined the industry both in the established markets, and those of Central Europe. After the fall of the Berlin Wall in 1989 many new business opportunities arose as demand for turkey products increased. We have seen many developments, particularly in Poland, Hungary and Slovakia. More recently the Russian market has seen significant expansion. Of the established markets France, Italy and the U.K. have consolidated whilst Germany has made strong progress in output and consumption to become Europe's largest turkey meat producer. Seeing our customers develop and expand their business has been very rewarding. There is much more to come. Working closely with our customers has always been our strength. Our ranges of products are well suited to meet the needs of each market segment and the strength of our pedigree programme means constant improvements to our products. This allows our customers to benefit from improved performance all through the production system. We also invest heavily in product development and research into product comparisons and management practises to ensure constant progress. We operate a balanced breeding program taking into consideration a broad variety of traits ranging from the more obvious commercial traits to robustness and general health traits".
What advantages does Aviagen Turkeys have to be part of the Aviagen group?
"As a company we are in a very privileged position to be able to share resources and have access to technical knowledge throughout the Aviagen group and EW group, our parent company. We are a global business and can harness information from many sources to help our business expand.  It is a big advantage for the turkey industry to share information gained across all poultry genetics and we use this to bring more benefits to our customers".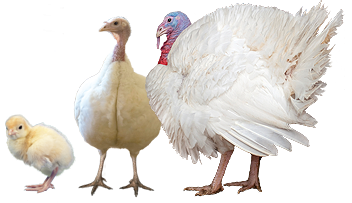 Through your distributors you make Aviagen Turkeys products available globally. What main values do you make available to your Distributors? "Firstly our mutual beneficial partnership is based on trust, experience and technical knowledge to supply a prime product. Our distributors have access to our technical advice and support and logistic network. We have stringent biosecurity measures in place and throughout our supply chain we set high quality control standards.  Moreover we invite our distributors to carry out data recording and share it with us. It allows both parties to evaluate and review product performance. Nutritional information, for example, is important to be assessed throughout the flock cycle as it permits adjustments and close monitoring of flock performance".
Which are the main factors affecting the development of the Turkey industry today? "We are conscious of the need to be competitive against other meats available to consumers. Even though the global population will have reached 7 billion in 2020 it does not necessarily mean the amount of arable land will increase; conflictingly less land is available to grow food for human nutrition. Poultry is a nutritious source of animal protein and an affordable option to red meats. The whole animal protein industry will be driven by demand for an affordable protein. Turkey meat clearly stands out with a low FCR and production cost. As a true global turkey breeding operation we work with our stakeholders and customers to further increase and drive the global turkey industry. We are very excited about the future".