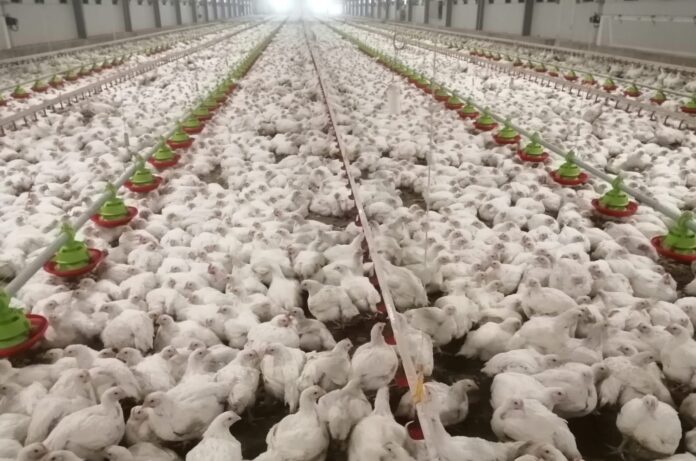 Company Alfama based in Burgos, Spain, is one of the Spanish dealers of AZA International leader in pig, poultry and cattle feeding systems.
Mr Rafael Martinez, CEO of Alfama, has recently met Mr Paolo Pandolfi, export managing director of  AZA International, to discuss about the Pratika feed pan for broilers designed and developed by AZA International and installed at Agrolyr SC poultry farms at Villanueva del Campo, Spain, whose general manager is Mr Lucas Gangoso.
Mr Martinez, why did Mr Gangoso choose AZA International for his farms and why did he decide to install the Pratika feed pans?
"Well, he chose AZA International because it's been synonymous with quality and reliability for more than 60 years. As you know, we've been working with AZA for a long time and I'm still supplying spares to systems that are 30 years old. The main reason that made me go for the Pratika in the Spanish market is its simple use and competitive price in comparison with the other pans made by our competitors."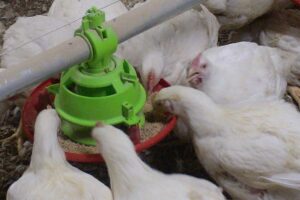 What are the main advantages that Mr Gangoso noticed in this kind of feed pan?
"Surely the 6 easy adjusting positions of the maximum and minimum feed volume and the fully automatic change from the chick to the adult phase. The bottom pan is low and this helps the chick feeding during the first days. Roughly speaking, the real advantages of this pan concern the fast and simple opening of the bottoms (it really takes 1 second to open one bottom pan). Moreover, it's very easy to wash and clean thanks to its automatic swinging opening system which allows deep cleaning even inside the tube hole, which is not always possible with some other pans on the market. Its accurate design persuades birds to eat, avoiding feed selection and waste."
Could you briefly explain how the feeding systems with Pratika feed pans work?
"Pratika feed pans get filled by a flex auger system and, during the chick phase, all the pans of the line are lying on the floor so that the cone of the pans goes up in chick phase position and bottom pan is full of feed to help one or two day-old chicks to eat. This feed pan can be supplied with opening closers to close the pans during the chick phase. While birds are growing, the farmer raises the system using one manual or electrical winch and the feed pan changes from chick to adult phase and the feed inside the pan gets reduced. At the end of the cycle, the farmer raises the line completely and carries out the washing operations that, as mentioned above, are fast thanks to the automatic opening of the bottom pans. The bottoms of the Pratikas, once opened, occupy limited space inside the farm and this is appreciated in all the buildings with low ceiling. The simple use as well as the performance of the Pratika are really appreciated by all my customers."